Rules to make you richer at work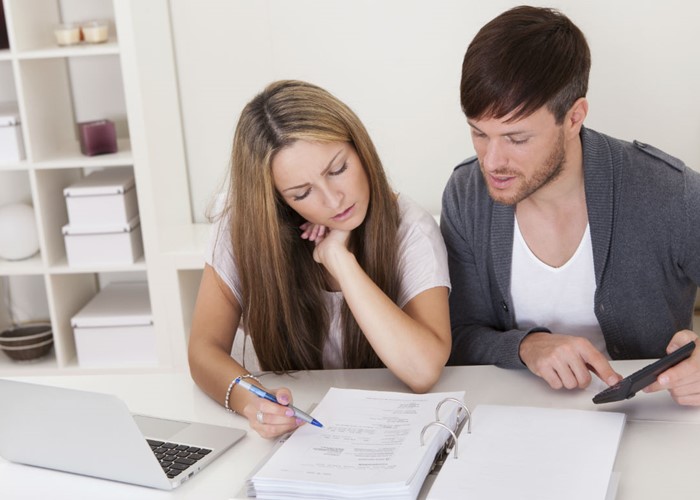 How you look, walk and behave at work can seriously damage your wealth.
We can never look back on our lives and measure how much we have gained by behaving in the right way at work. Similarly, we can't calculate the cost of our mistakes.
However, it's clear that the way you communicate and dress will impact your career progression, longevity in a job, and your earnings.
Aziz Corporation provides support to executives through its speech therapists, business psychologists, and image consultants. It has conducted many studies into what executives want to see from their staff, and has shared some of its tips on what to wear, how to walk, and what to say.
Here are the best tips:
High-heeled shoes are here to stay
The TUC has questioned the role of high heels in the workplace, but Debbie Gray, image consultant at Aziz Corporation, states that higher shoes can give a woman more presence.
"The heel width needs to reflect the shape of your legs," says Gray. "If you have long thin legs then these will be accentuated by long thin heels. Sturdier legs look better with sturdier heels. Ankle straps...are fabulous for willowy legs...but are absolute faux-pas for short stumpy legs. Open-toed shoes show far too much flesh."
How to walk
I used to work at a company where the directors believed fast walkers were more motivated. Aziz Corporation claims that "walking into a meeting rather than striding forward like male colleagues" can enhance a woman's status, "showing she is worth waiting for."
Fitness and fatness
Business leaders believe that piling on the pounds inhibits career progression, says Aziz Corporation
"What our survey demonstrates is that physical fitness is seen as an absolute priority." The survey showed that executives believed it was important for them to be in condition so they can work hard, and they believed that the same principle applied to those lower down the chain.
Being in good shape is also a "signal to others that they are in control of their lives."
Designer stubble is out
70% of male executives find beards and designer stubble unacceptable at work. Apparently they perceive facial hair as a sign that you're lazy.
Fewer than a third of female executives do, but that's still a pretty high chance that your rugged appearance might let you down. The results seem to indicate that men wanting to climb the ladder or to stay on top of it should shave daily.
The most effective cosmetic surgery
60% of executives believe that bad teeth are unacceptable. Dentistry is the most popular cosmetic procedure with both male and female executives. 30% of female executives and 17% of male executives have undergone some form of cosmetic surgery and more than 50% would consider having it done. Your teeth could make or break you.
No more wisecracks
I have been there when colleagues have dared to make politically incorrect jokes in the office and I can tell you from seeing the results that you're playing Russian roulette with your career by doing so.
What's more surprising is that more than 30% of executives find even politically correct jokes to be unacceptable in internal office meetings. Senior company officials clearly want you to get the meeting done, and get back out to more productive work. Considering how much time I've wasted in meetings, I don't think that's a bad policy.
As for swear words in the workplace, it's best to err on the side of caution by communicating your thoughts and feelings in another way. Half of your bosses might disapprove of mild swearing and more than 80% of harsher language.
Destroying in a day what takes a lifetime to build
"Long-term reputation management is far more important than short-term financial concerns, "says Aziz. I couldn't agree with them more. To me, this means admitting mistakes and doing what you can to rectify them, which might mean sacrificing time or money.
You might get a telling off and be in the bad books for a while, but if you're found to have covered up the truth as well you will destroy your most valuable asset: your growing reputation.
In any event, 66% of managers find "bullshitting" by staff very annoying and as bad as absenteeism – but even worse than poor-time keeping.
Dress up on dress-down day
"Wearing a jacket, both for men and women, gives the impression that you are responsible, in control and downright good at your job," says Debbie Gray. "The padded structure of the shoulder-line gives you more presence and more authority as you square up to the opposition. It gives gravitas which the unstructured 'business casual' look just can't compete with.
"It's more difficult to stand out from the crowd just in simple trousers and a shirt."
More: Why having boobs costs you £10k a year | 93% of you would lie about this
Be the first to comment
Do you want to comment on this article? You need to be signed in for this feature