The best winter weather bargains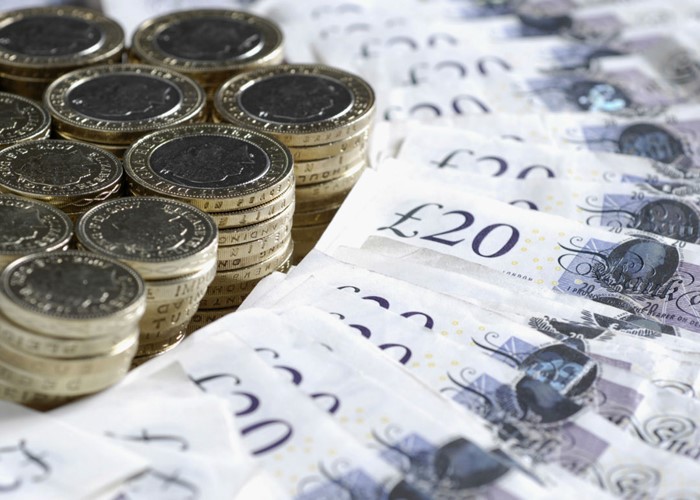 The weather is on the turn, so it's time to make sure you're prepared. We round up the best deals on de-icer, salt, shovels and warm clothes.
With Met Office severe weather warnings predicting heavy rain, strong winds and snow it might be wise to buy some winter supplies and sharpish.
Scotland, Northern Ireland and the north of England have already seen heavy snow and bad weather, but those in the midlands and south should probably think about stocking up too.
Like any seasonal items, the prices tend to rocket when you need them most – sun-cream is never more expensive than when bought at the airport when you are about to jet off on holiday, and the same goes for winter supplies. If we were all incredibly organised we would stock up well in advance to get the best deals.
But if like me you only think about it when your car is already coated in a thick layer of impenetrable frost, then this article is for you!
De-icer
To avoid spending hours scraping away at your windscreen invest in some de-icer. Buying in bulk is the key to making savings here, and de-icer will not go off, so you can always save it for next year!
However, beware of misleading bulk-buying savings. A deal on Amazon to get 12 bottles of de-icer for £26.49, down from the 'full price' of £71.76 initially looks attractive. However if you go to Robert Dyas the same make and size bottle of de-icer is being sold for £1.59 a can. This means that 12 cans cost only £19.08. Even factoring in standard delivery of £4.99 you are still below the 'bargain' price of £26.49. Delivery on orders over £40 is free, so have a scout round for other useful things to add to your order, like this ice-scraper for £1.39 (you'll only need to buy 16 of them to reach the £40 mark!)
You can also save money on de-icer (and save a bit of time in the mornings) if you purchase a windscreen cover for your car. Get an anti-frost cover from Betterware.co.uk for £6.99, or go really cheap and cheerful and buy one for £2.99 from Amazon.
For those who like a touch of luxury on a winter's drive, keep the cold away with a heated car cushion. Get this one for £12.99, down from £24.99, from Redsave.com. Or, even better, this heated massaging car seat is only £19.99, down from £39.99, from Maplin. Just don't fall asleep at the wheel!
Road safety
There is little worse than breaking down on the side of the motorway in the snow and ice. Invest in a Winter Car kit, like this one from the AA which includes a high visibility vest, folding snow shovel, emergency foil blanket, torch and canvas carry bag. Either buy it from Halfords for £24.99 or save yourself a few quid by buying direct from the AA for £17.99 and free delivery!
Snow chains
There is nothing more entertaining than watching someone manoeuvring a massive 'off-road' vehicle around a multi-storey car park, but if you live in the countryside and actually need one of these cars they can be lifesavers when the snow comes down.
For those who don't have a spare £51,000 to buy a top of the range Land Rover Discovery, snow chains are a cheaper alternative. The Halfords website lets you enter your car details to ensure you order the correct size, and snow chains start from £69.99.
Even cheaper is the 'snow sock' from £59.99. These are lightweight, easy to fit 'socks' that go over the tyre instead of chains and are ideal for use in unexpected or sporadic snowfall.
Road salt
As many councils struggled to keep the roads gritted last year it might be advisable to get hold of some road salt yourself. Salt provided by the council can also only be used to grit public roads or pavements. Don't be tempted to nick a sack-full for your private driveway, as you can actually be prosecuted for theft!
Avoid Christmas Eve in jail by heading to Halfords where a 10kg bag of salt costs £6.99. Or go even cheaper with Asda who are selling a 10kg bag of salt for only £3 each, or 3 bags for £7. Should be more than enough for your garden path and drive!
When the council inevitably neglects to grit the pavements, you can save yourself from embarrassing and painful slip-ups with these ice grips from Robert Dyas down from £9.99 to only £5.99. The same grips are for sale direct from the AA shop, where it is stated they are actually down from £7 to £5.99. You get free delivery with the AA, so unless you are spending over £40 with Robert Dyas you will have to pay £4.99 delivery on top.
Snow shovels
Even with road salt at your disposal you might still need to put in a bit of hard labour and dig yourself out with a snow shovel if we have another heavy fall this year. Get a quality one from Robert Dyas for £9.99, or opt for a collapsible one to take in the car. Handy for digging your way out of any sudden snow drifts, get one from B&Q for only £10.98, or from Maplin who do an even cheaper collapsible shovel down from £10 to £7, with free delivery.
There are websites where you can get shovels even cheaper, like this one from Mytoolshed.co.uk costing only £3.99 (down from £8.02), but I would be wary of super-cheap plastic shovels – they may not be up to the job!
Have some fun!
Cast your mind back to your childhood when snow meant time off school, sledging, snowmen, snowball fights and hot chocolate. If you are snowed in and can't get into work, make the most of it. Wrap up warm with a duck down-filled puffer jacket (noticeably warmer than those with man-made fillings) like these excellent ones from Sportsdirect.com. You can get men's and women's puffers for £45 down from £99. Buy yourself a cheap and cheerful plastic sledge from Amazon for £8.50 (down from £9.50), get out there and have some fun!
Make some money back!

Remember to check whether your cashback website of choice offers any further incentives when buying in store or online. Quidco is offering 4% cashback with Halfords, 8% with Robert Dyas, 9% with Betterware.co.uk, up to 8% with Asda, 7% with JML, up to 8% with Maplin, up to 4% with B&Q and 2.25% in-store cashback with Sportsdirect.com.
More: Frugal Christmas: Budget gifts for everyone | Bonds give you the best returns on your savings
Be the first to comment
Do you want to comment on this article? You need to be signed in for this feature