Ryanair hikes fees for bags and boarding cards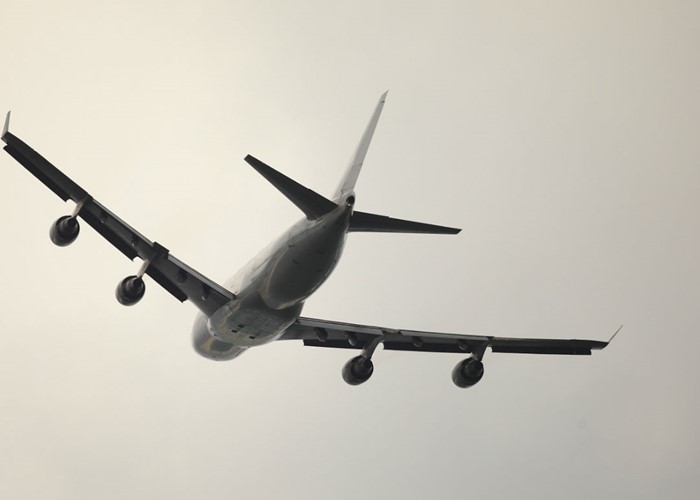 Budget carrier Ryanair is hiking the charges for many basic services including baggage check in and boarding pass printing.
"Red hot fares: £9.99" boasts the Ryanair homepage. All very well, but under a new price shake-up at the airline, you could face fees pegged at over ten times this 'red hot' level, just for checking your bag in.
Yes, Ryanair has yet again upped its basic facility charges. In the firing line this time are fees for bags and boarding cards, some of which have been increased by 150%.
The biggest fee changes are for high season flights, covering the summer months (June–Sept) and, coincidentally, the forthcoming Christmas period (December).
So here's a breakdown of all the changes to help you ensure that you're not left out of pocket this festive season.
Baggage fees
Baggage fees, the daddy of budget airline charges, have borne the brunt of the recent price increases.
Brought in for bookings made from 15 December, the new price structure affects both lighter 15kg bags as well as weightier 20kg items. Most mainstream carriers allow 20kg of luggage to be checked in for free.
Travellers purchasing last minute Ryanair flights for this festive season will face a £25 fee for booking in a bag online, up from £20. This will rise to £45 a piece for additional items of luggage or £35 each for 20kg bags.
Jetsetters who forget to book in baggage online will face a £100 fee for a single 15kg piece of luggage booked at the airport or over the phone. That's up from £40 previously, an increase of a huge 150%.
This charge rises to a whopping £135 for additional 15kg bags, up from £80, and £105 for 20kg items.
Prices for carrying luggage in the low seasons have also been upped considerably. Just take a look at this table detailing all of the new baggage charges:
| | | | | | |
| --- | --- | --- | --- | --- | --- |
| Bag weight | Season | Old online price | New online price | Old airport/call centre price | New airport/call centre price |
| First 15kg bag | Low (Oct–May excl. Xmas) | £15 | £15 | £35 | £60 |
| | High (June–Sept & Xmas) | £20 | £25 | £40 | £100 |
| Second 15kg bag | Low (Oct–May excl. Xmas) | £35 | £35 | £70 | £105 |
| | High (June-Sept & Xmas) | £40 | £45 | £80 | £135 |
| Large 20kg bag | Low (Oct–May excl. Xmas) | £25 | £25 | £45 | £75 |
| | High (June–Sept & Xmas) | £30 | £35 | £50 | £105 |
Ryanair says that a majority of its customers will be unaffected by this change as most already travel without checked bags and instead use the free 10kg allowance of carry-on luggage.
However for those that misjudge the size of their suitcase and are caught out by the dreaded 'size-checker' tool doing the rounds at the airport gate this could prove a pricey change.
And baggage levies are not the only charge alterations being pushed through by the budget carrier.
Boarding passes
Ryanair fees for passengers who forget to print off their online boarding card before they head to the airport are also being upped. From January 15 2012 a £60 'boarding card reissue penalty' will be levied on those who have failed to print out their pass before getting to the airport. The fee is currently £40.
This means that a family of four would face a massive £240 charge for the printing of a handful of paper if they forget to bring the documents with them for their flight.
Booking fees
Of course, baggage and boarding card fees aren't the only charges levied by Ryanair. In fact, arguably the most frustrating of the budget airline's fees is its transaction charge - precisely because it's pretty much impossible to avoid!
Ryanair charges £6 per passenger, per flight for transactions made on every type of card apart from the infamous Ryanair Cash Passport (take a look at this article for more on this home-grown card). That's almost £50 in fees for a family of four.
Saving money on budget airlines
Now, while Ryanair is often held up at the ring-leader of the fee-charging budget airline mob, it's certainly not the only carrier that enforces swingeing and widely-hated fees. Almost all low-cost airlines levy a fee on checked baggage, boarding card printing and the booking itself. But there are a few ways you can get around these charges:
Travel light: If you don't check any baggage, you don't pay.
Print off your boarding card at home: Again, just remember to print off your boarding pass and bring it with you to avoid hefty fees.
Use the right card: As I mentioned earlier, you'll only be able to sidestep Ryanair's booking fees by using its very own cash passport card. However other airlines do waive their fees if you use a pre-paid account.
In fact, even if it doesn't help you avoid booking fees, pre-paid cards are nevertheless a good bet for overseas spending, as they are fee-free and usually don't charge for ATM withdrawals. Take a look at this article for a round up of the best deals around at the moment.
Stay online: Budget carriers will charge you extra for booking flights or changing information over the phone or in person, so make sure you stay online!
Is this fair?
Is it fair that Ryanair has hiked these basic fees?
Have your say in the comment box below.
More: Cut your Christmas travel costs! | Airline debit card surcharges soar by 1,000% in seven years | Big changes to Airmiles flight deals
Be the first to comment
Do you want to comment on this article? You need to be signed in for this feature