Energy bills: suppliers accused of hiking direct debits 'more than necessary'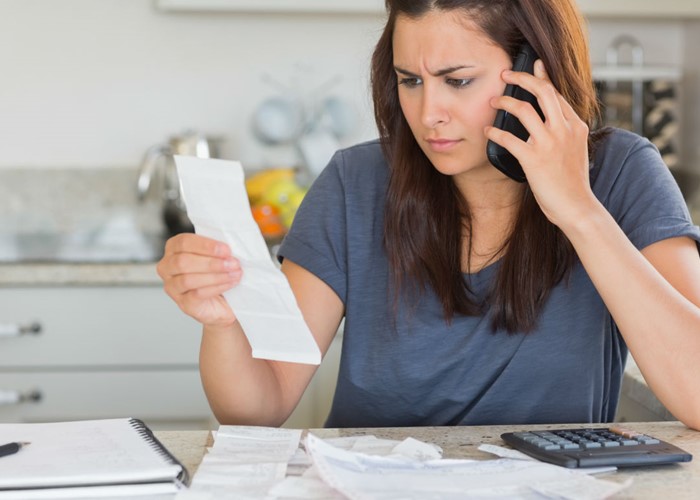 Energy firms have been warned about going overboard on direct debit increases.
Many of us will have winced of late, seeing how much our energy bills have gone up.
Personally, I didn't know whether to laugh or cry when I got an email from my supplier warning me that my annual bill was to jump by around £1,000 back before the energy price cap increase came into effect.
It's worth noting that many people were struggling to pay their bills even before the price increases hit.
Figures from the Office for National Statistics, released last week, showed that 43% of households found it difficult to meet the cost of heating and lighting their homes in March.
That figure will no doubt have increased since, given the energy price cap raise means millions have seen their energy bill direct debits increase.
However, it appears that some energy suppliers have been a little too keen to hike their customers' bills, to unjustifiable levels.
Going too far
Last week Kwasi Kwarteng, the Business Secretary, confirmed that energy suppliers were being told to explain themselves.
In a tweet, he said that Ofgem had issued 'compliance reviews' to a host of suppliers, giving them three weeks to explain why they had increased their direct debits to such a degree.
He added that if those suppliers were found to have gone too far, Ofgem would "not hesitate to enforce compliance, including issuing substantial fines".
Troubling attitudes
This isn't the first time that concerns over these tactics have been raised.
In a blog post last month, Jonathan Brearley, the CEO of Ofgem, warned there were "troubling signs" around supplier behaviour.
In the post ‒ titled Time for suppliers to improve standards for energy customers ‒ said that it had identified "concerning" issues, not limited to going overboard when increasing direct debit levels.
These included directing customers to tariffs which may not be in their best interest, as well as treating vulnerable customers poorly when they drop into difficulties making their payments.
Brearley states: "The challenges that our customers face today should be a call to action for energy retailers to improve things, both in the way they do business to ensure it is resilient and in the way they treat customers."
More energy bill pain ahead
According to new research from price comparison site uSwitch, levels of energy debt have rocketed this year.
It found that between us, Brits owe our energy suppliers a cool £1 billion, having doubled in the past 12 months.
Around one in four households are now in debt to their supplier, with Octopus Energy the hardest hit ‒ a third of its customers are in energy debt.
This is awful enough, but the situation is likely to get worse before it gets better.
The energy price cap is being reviewed again in August, ahead of any changes coming into effect in October.
And the expectation is that another substantial increase is on the way, generally forecast at around 32% more.
That would take the typical energy bill to £2,602, a staggering amount of money.
Tough action required
It's worth emphasising here that not all energy firms are behaving in this way.
Some will have taken a more responsible attitude towards increasing direct debits and been more understanding with customers who may be having a tough time.
However, clearly, there are enough firms indulging in shady practices that there is real cause for concern.
The fact that this behaviour has continued a month after the boss of the energy regulator warned action would be taken is deeply worrying.
There's no denying the fact that the last few years have been tricky for energy suppliers.
The uncertainty in the wholesale markets has seen prices rocket, while they have faced having to deal with customers unable to pay their bills as a result of the pandemic.
But this doesn't excuse ripping customers off by charging more than is required.
It's a despicable way to act even at the best of times, let alone when millions are having to make awful decisions about their energy use in order to make ends meet.
If Ofgem finds that suppliers have been behaving in this way, then it's vital that the regulator takes tangible action to send a clear message that this will not be tolerated.
Massive fines aren't enough though; the money should then be used to help support the most vulnerable customers who have been targeted in this way.
Be the first to comment
Do you want to comment on this article? You need to be signed in for this feature