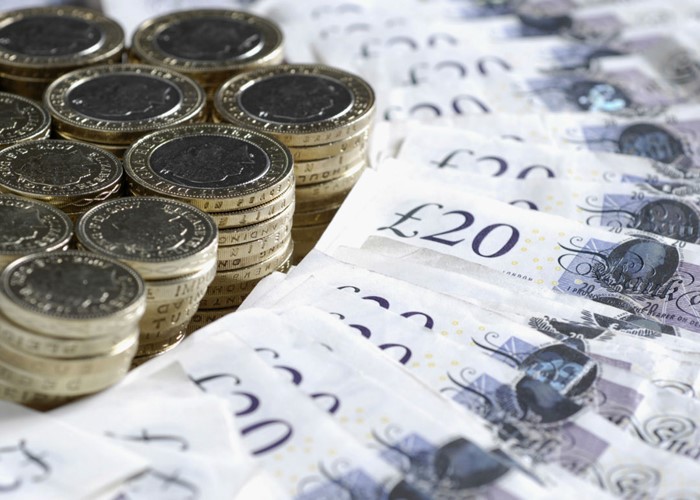 We look at the best and worst paid jobs and highlight three well-paid jobs that don't necessarily require specific pre-qualifications or experience.
The Office of National Statistics has released reams of data showing how much we earn in different careers as employed workers.
Firstly, I'm going to look at the best and worst paid jobs, because I know you voyeurs find that interesting. Secondly, I'm going to look at some potentially better-paid jobs that appear to require no pre-training or qualifications, and no need to slog for countless years on the lowest rung in the hope of advancement.
I don't need to tell lovemoney.com readers that the wages shown below are just averages, since individual earnings vary greatly, as do opportunities and salaries in your area. Pay in London will often push up the averages, for example.
Even so, if you bear that in mind, the figures below should give you a rough idea how other jobs compare to yours.
The biggest earners
There are around 700,000 in the top earnings bracket, earning more than £52,000 per year.
Doctors and some other medical practitioners make up about 200,000 of these jobs, and financial managers close to half. The 70,000 directors and chief executives of major organisations earn far more than anyone else, averaging over £100,000. We also have around 7,000 "mandarins" who are senior officials in national government posts.
No surprises there, but these are joined by maintenance managers in mining and energy, police inspectors, and brokers. The aviation industry has three of the highest-paid jobs: air-traffic controllers, aircraft pilots and flight engineers.
Dentists and vets don't make the cut, earning more like £30,000 to £40,000, but remember these figures are for employed people only; the self-employed presumably earn much more.
The lowest earners
On the other end of the scale, there are millions of workers in jobs where the average wage is less than £12,500, which is where the Liberal Democrats want to set the income-tax personal allowance. In total, 40 of the job classifications average this pay level or less.
There are 18 job types earning an average of £10,000 or less, excluding those that look to me to be exclusively for part-time workers. These include: sports coaches, market research interviewers, tour guides, hairdressers, check-out operators, office administrators, theme park attendants, catering staff and domestic cleaners.
More earners of interest
Beauticians do better than hair dressers, managing closer to £12,000, and road sweepers do more than twice as well as their domestic-cleaning counterparts, averaging £17,000.
Virtually all hard-science and engineering professions average £34,000-£44,000. Employed teachers, architects and surveyors tend to earn at the lower end of that scale.
In the world of entertainment, employed dancers earn more than £20,000 per year – about £10,000 more than actors – but musicians do even better at closer to £25,000.
Jobs you can jump right into
Hopefully that satisfied your curiosity, but now I'd like to turn to some jobs that appear to me to be opportunities to get swiftly beyond your current salary.
Since most of us can't afford a large step back in salary, I'm looking at jobs that don't require many gruelling years in a junior position paying tuppence. These jobs also don't require specific qualifications before you get started, although they may require general qualifications, such as a degree, or your new employer might need to send you on courses once you've been hired.
There aren't many jobs that appear to fit my criteria, but here are three of those that I've identified. Naturally, some firms will be more strict than others, but I'm sure many of us would appreciate comments from lovemoney.com readers who can share their views on these and other jobs that might be a rapid career boost.
Stockbroker
Brokers average around £1,000 per week. 90% of brokers earn around £30,000 or more, and 70% earn in excess of £40,000, so it appears to be a job you can jump right into decent earnings with.
You'll probably need a degree, but it doesn't necessarily have to be in finance. Brokers earn more than employed financial advisers with far fewer exams, which you can do on the job, paid for by the firm. Pass the exams and after two years' experience you'll be fully qualified, but I have seen jobs starting at around £30,000 even before qualifying.
Expect high, high pressure. Long, long hours. You'll make lots and lots of phone calls. You need great maths skills. It's often a frenetic sales role, so you'll be a confident and convincing speaker, and very ambitious.
Train driver
26,000 train drivers earn an average £45,000 or so per year, with even the 10% lowest earners averaging £35,000. Most of the time you need no qualifications or experience, but you must be literate and numerate, and have a good general education. Many have come from completely different careers.
A driver on his website, How to Become a Train Driver, writes there are 317 applicants for every vacancy. It's difficult to get in, but not as bad as it sounds since many applicants are of "hog-whimperingly poor quality".
You have erratic working patterns and can do long shifts. The train driver blogger writes: "You should also be the sort of person who is able to maintain concentration while working alone, be calm in difficult situations, be able to make decisions, have a high degree of safety awareness and be well organised and reliable."
Police officer
245,000 police officers at sergeant rank or lower average nearly £40,000, which is about £10,000 more than the 70,000 fire service officers. The average salary for the lowest paid 10% is around £28,000, which receives a boost from frequent overtime over the standard 40 hours. There are roughly ten applicants per vacancy, with many being attracted to the salary, security and benefits, according to Police Recruitment.
You need to be fit enough with good vision (with or without glasses or contact lenses), good colour vision, and possess some maths and literacy skills, and you'll have to demonstrate logical reasoning. There are no automatic age and height restrictions.
More: compare savings accounts through lovemoney.com | Quality free advice on your pension | Which savings account should you get?
Be the first to comment
Do you want to comment on this article? You need to be signed in for this feature