Opinion: it would be 'silly' to rely on more help from Sunak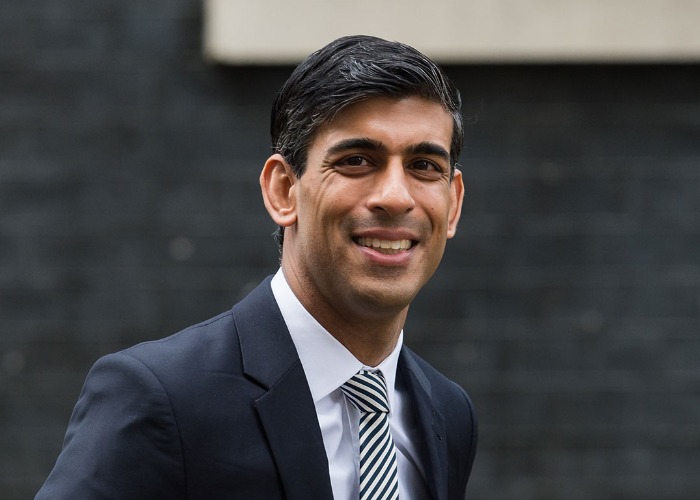 It's up to us to make changes to boost our finances during the cost of living crisis, argues John Fitzsimons, as the Government seems desperate to do as little as possible.
Rishi Sunak, the Chancellor of the Exchequer has had an iffy couple of weeks.
Fined for breaking lockdown rules, under fire over his wife's tax arrangements, and criticised for a mediocre Spring Statement, it's fair to say that things have been better for the resident of Number 11 Downing Street.
Things didn't improve last week in an interview with Mumsnet, when the Chancellor was quizzed about the prospect of further financial support from the Government.
A disabled user, who relies on life-saving equipment, sent in a question for Sunak about whether further assistance with energy bills would be possible.
The response from the Chancellor was, to put it politely, tone-deaf.
After listing the support already offered, he suggested it would be "silly" to act now when it's not clear what the situation will be in the Autumn, when bills are likely to go up still further thanks to the predicted increase once again in the energy price cap.
It's fair to say that the crassness of Sunak's response has rubbed me the wrong way.
I understand what he is trying to get at; that the situation is likely to get worse later this year, and so there is a certain logic in waiting until then so that the Government knows exactly what it is dealing with, and how to respond.
But it's an incredibly dreadful way of making that point. It also completely ignores the fact that the situation is already desperate for plenty of people; they don't need the situation to get even worse before they need help, they need it now.
Every day we hear more heartbreaking stories about the awful choices people are having to make.
According to a study by Macmillan Cancer Support this week, for example, hundreds of thousands of cancer patients are cutting back on meals, heating and other essentials in order to try to cope with the rising costs.
How bad will things be by the Autumn, when people's energy use is likely to be higher than right now?
A target for scammers
It's worth noting the fact that the cost of living crisis is providing yet another opening for scammers.
We know by now that these criminals never waste a good opportunity to take something timely and use it as a hook for scams, and it seems this is already happening.
Data from Cifas shows that fraud numbers are on the rise once more, while the organisation has warned that these figures are only going to get worse as the cost of living crisis takes a firmer hold.
Cifas said there was "a real concern that due to the rise in living costs, criminals will look to target loan products and deferred credit services", while credit cards are also likely to be targeted.
This is important because it emphasises that this crisis is not simply happening in a vacuum, affecting other people.
Even if you are relatively comfortable and dealing OK with the increased costs, there will still be an impact on you in other ways.
Taking action against rising costs
While Sunak's comments are enraging, they are also incredibly informative.
It's very clear from everything we hear about the Government currently that they are somewhat paralysed when it comes to action. If they can put off doing something, they will.
This simply emphasises the fact that it's up to us as individuals to take the necessary action to get our finances in better shape.
If you are facing much higher energy bills, or you're being hit hard by a higher tax bill, then changes are clearly necessary.
I've done it myself, as I detailed in this piece for loveMONEY.
I saw the prospect of Base Rate rises on the horizon and moved to a cheaper mortgage deal, even though it meant paying an exit fee. I also changed my mobile phone network and moved to a cheaper broadband deal.
We have detailed all sorts of different steps you can take to give your finances a boost, from reducing your outgoings to increasing your income through side hustles.
This won't be enough for some, of course. While the savings add up over time, some people need a more significant shift in their finances immediately.
But for most people, a few small changes can make a noticeable difference to your bank balance. And given the Government's reticence over providing any help, it may be the best option you have.
Be the first to comment
Do you want to comment on this article? You need to be signed in for this feature