Toast sandwich: The UK's cheapest ever meal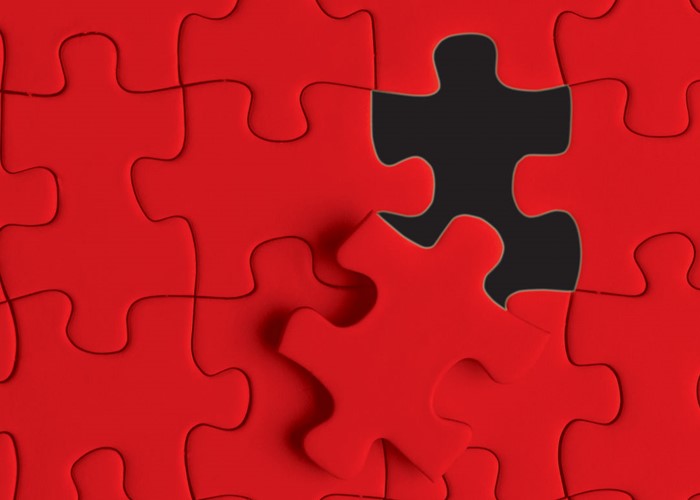 The toast sandwich has been named the UK's cheapest ever meal. Robert Powell counts his pennies and assesses the recipe...
It won't be logged as the most complex or indeed the tastiest – but as far as sarnies go, it's certainly the stingiest.
In fact, the 'toast sandwich' – pioneered by Victorian food writer Mrs Beeton – is not just the most budget of all butties, it's also the cheapest ever meal. Or it is according to scientists at the Royal Society of Chemistry (RSC), who revived the 7.5p a helping dish earlier this month.
Here's what you need to do to make yourself this super stingy sandwich:
Mrs Beeton's recipe
First, toast one thin slice of bread. As this is crisping up in the toaster, proceed to butter two further slices of bread and sprinkle with salt and pepper to taste. Then place the slice of toast between the two slices of bread.... and voila, you have the toast sandwich.
Yes, that's right. The sandwich filling between the bread is, erm, toasted bread. With a bit of salt and pepper.
You can see why it's been revived. I mean, who needs to shell out for the latest Jamie Oliver cookbook when you've got recipes like that, freely available and standing the test of time since the last century?
The cheapest meal in Britain?
But is this austerity sarnie, at 7.5p, really the cheapest meal in Britain? Well, the RSC claim it is. They are so confident in their dish's frugal credentials, they were offering £200 to anyone who can devise a more economical, but equally edible and nutritious meal.
Sadly this offer is now closed. But nevertheless, it got me thinking about budget bites; so I took to Twitter, Facebook and went bothering the rest of the team here at lovemoney.com towers to garner some ideas for cheapest meals ever concocted.
The usual suspects came up: pot noodles, cuppa soup and pasta in a bag – but there were a few more creative and often disgusting suggestions. So here's the best (or worst!) of them – along with the prices from mysupermarket.co.uk – combined into the lovemoney.com austerity menu.
The stingiest soup ever... to start
No waiting for meat and veg to boil down for this stingy soup. Simply pop an Oxo cube (chicken, beef or vegetable depending on your palette) into a bowl of hot water, and there you have it.
You can snap up 12 stock cubes for just 74p, bringing each helping to just over 6p. Less than the toast sandwich, yes but I can't vouch for the Oxo soup's nutritional qualities. Bread can be added to the side for 2p a slice.
Unsurprisingly this intricate recipe was suggested by a hard-press master's student!
Second course but second to none
Just to get your taste-buds tingling before the mains, I have two second courses – or relevés if you will – for your delight and delectation.
Firstly, a suggestion from our esteemed Deputy Editor, John Fitzsimons: a mug of gravy with a bread dipper. Similar to the Oxo soup, yes – but add in a hefty portion of granules for a fuller-tasting second course (you can buy a 120g pot of gravy for just £1.98; again there's a choice of chicken or beef).
For those who may prefer a lighter second course, why not try Asda value noodles resting on a bed of basic range crisps. A bag of each will easily serve two and comes in at around 15p a helping. A choice of crisp and noodle flavours is available.
Amazingly cheap main course
The most in-demand main course emerged as basic range pasta with a choice of exciting toppings: margarine, butter or pepper. And with a 500g box of Asda smart price pasta coming in at just 25p, this dish is certainly a stingy one.
For those feeling a little more daring, why not sample the second course in the John Fitzsimons culinary duo: the critically acclaimed (described as 'seriously grim' by its creator) Tuna Bolognese. A tin of basic range tuna flakes will set you back 45p, while a packet of value spaghetti costs just 25p. Meaning you could feed two for around 30p each, or three – with slightly smaller portions – at 20p a head.
The final option is not so much a budget bite, but more a lesson in how to combine an array of cupboard remains into one dish. Constructed by an ex-university flatmate of mine, the 'burger resting on a bed of spaghetti with a cream of chicken soup sauce' is innovative to say the least.
For dessert...
And for those of you with a sweet tooth, the dessert is a minimalist take on the modern ice cream: an ice cream cornet, with ice cream sauce (chocolate or strawberry), but (importantly) no ice cream. Once again the construction of a beleaguered student, the 'sauce cornet' prices up at around 10p a helping.
Coffee and cheese...
Don't even think about it – your budget doesn't stretch that far!
Bon appétit!
Tell us your suggestions
Got any better ideas that those listed here? Tell us what the cheapest or oddest meals you've ever made are. Have you ever sampled oxo cube soup? Or gravy with bread? Get thinking back to your student days and note down your ideas in the comment box below...
And don't forget to take a look at our Frugal Food blog for some thrifty inspiration or head to our sister site lovefood.com for some deeper advice on your grub.
Be the first to comment
Do you want to comment on this article? You need to be signed in for this feature