The new bank mis-selling scandal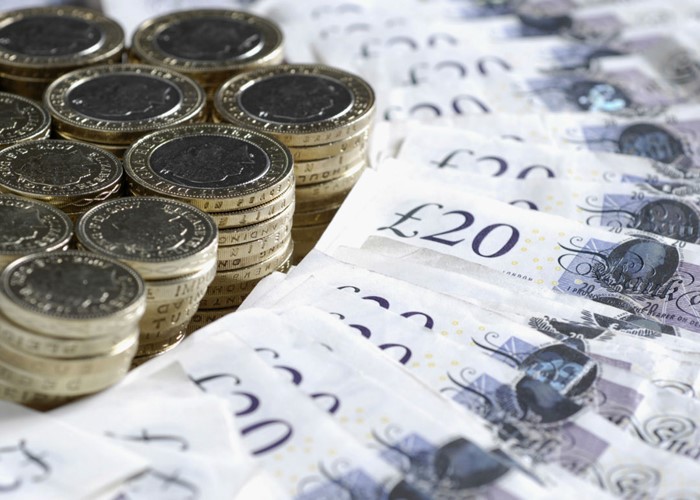 A clampdown has been launched on the way banks sell fee-charging, packaged current accounts. Are these `perk' deals really worth shelling out for?
Just when you thought it was safe to go back in the bank. As the waves of the PPI mis-selling scandal fade away, another quickly emerges, ready to wash away further chunks of the UK banking sector's battered reputation.
The issue this time: packaged current accounts.
Packaged accounts
Packaged current accounts are paid-for deals that include extra 'perks' such as car, phone and travel insurance. On paper, they allow you to kill several financial birds with one fee-charging stone.
However City regulators have become concerned about the way banks are selling these accounts to customers.
Mis-selling
Having a current account that offers car, phone and travel insurance is all very well if you're a jet-setting, iPhone-worshipping petrol-head. But it's not so suitable if you can't drive, haven't left Scunthorpe in the last decade and think that BlackBerry Messenger is some sort of fruit-farm trade magazine.
And this is the core concern held by the Financial Services Authority (FSA). Namely, banks aren't considering a customer's circumstances when flogging them a fee-charging, packaged account. As a result, many could be paying for services they don't need or aren't even eligible for.
Indeed, research from Which? suggests that a third of consumers don't use the packaged account extras they pay for. Bad news when the price of packaged current accounts has increased by 109% since 2006, according to figures from Defaqto.
New guidelines
The FSA has responded to these concerns by proposing new rules to make sure banks check a customer can use the facilities included with their account before concluding the sale.
In all honesty, the regulator's new guidelines read like a 'responsible selling for dummies' manual.
Point one: 'check whether the customer is eligible to claim under each policy' included with their account. Yes, you heard that correctly: it's the financial equivalent of, 'if a man comes into your clothes store to buy some underwear, don't sell him a bra'.
It's somewhat depressing that banks need to be told this, while 16 year-old weekend shop workers just use their common sense.
The FSA rules also state that banks must provide an annual 'eligibility statement' prompting customers to review their circumstances and check if the policies still meet their needs.
And indeed, there is a responsibility on the side of the customer to ensure that any packaged account they take out does represent good value for money.
Most valued perk
So how do you pick the perfect packaged account (try saying that after you've had a few)? Well, it all really depends on what you want out of your deal.
Which? picked out travel insurance as the most used benefit bundled into packaged accounts, followed by commission-free travel money and breakdown cover.
The Co-operative Bank Privilege account is the cheapest deal to include annual family travel insurance. The account costs £114 per year. However this cover has, according to Which?'s analysis, only an equivalent worth of £65.
That means that to get the full value out of the Co-op deal, customers will have to utilise the built in mobile phone cover and card insurance, as the account does not include any breakdown cover or commission-free travel money.
But as I mentioned earlier, if you – and indeed your family – are only occasional travellers, this account may be a waste of time from the start.
Your best bet is to tot up how many times you're planning on getting away in the following 12 months, take a look at how much a set of single policies or an annual policy would cost if you went direct to an insurer (use our travel insurance calculator), and compare the prices.
The best packaged account
Overall, Which?'s research identified the Santander Premium Current Account as the best packaged deal.
The account includes worldwide annual travel insurance for you and your family (with winter sports cover), a good breakdown policy, commission-free travel money and mobile phone insurance. However you will have to shell out for these perks: the account costs £240 per year.
It's also worth noting that the Spanish bank emerged bottom in a recent customer service poll that Which? also carried out. So you certainly may want to think twice before opting for this account.
The Halifax and Bank of Scotland Ultimate Reward account – a far cheaper account, priced at £150 per year – also scored highly in the consumer group's survey. This deal includes annual family travel insurance (also with winter sports cover), commission free travel money and mobile phone insurance. Breakdown cover is also included, but the policy is far less comprehensive than Santander's offering.
You can compare all of the current best-buy packaged accounts by heading over to our comparison tool.
But remember, always check the terms and conditions of all attached policies and think long and hard about whether you really need the bonus perks of a packaged account. Indeed, in many instances you may be better off simply opting for a regular free account.
Free current accounts
Here's a run-down of the best free current accounts around at the moment:
Account

Credit rate (AER)

Overdraft rate

Need to know

N/A (£100 cashback when you switch)

£250 interest free, 15.9% after

Must pay in £1,500 per month to be eligible

5.0% for 12 months on balance up to £2,500, 1% after(£100-£300 cashback when you switch)

0% for 12 months, 50p per day (capped at 10 days) after

Must pay in £1,000 per month & have at least two active Direct Debits or standing orders

N/A - £5 per month cashback

£1 per day (up to £2,500)

Must pay in £1,000 per month

N/A

£200 at 0%

Must pay in £800 per month

N/A

Three months at 0%, 18.9% after

Free travel cover when you switch your main account

1.50% on £1 - £1k

2.00% on £1k - £3k

3.00% on £3k - £5k

£10 at 0%, 18.9% + £5 per month usage after

Must pay in £1,000 each month
Source: lovemoney.com current account comparison centre
Both the First Direct and Santander accounts offer cashback if you switch. First Direct will give you £100 when you switch and another £100 if you decide to leave within 12 months. The account also offers a free £250 overdraft.
If you opt for Santander you can earn £100 just for switching, £200 if you already have a mortgage with the bank and you switch and £300 if you have a mortgage and a savings account (of at least £10,000) and decide to switch your current account. This deal also comes with a 5% credit rate for 12 months and a 0% overdraft for the first year.
However you will have to meet account funding criteria for both of these deals. See the table for full details.
Halifax also has a competitive reward account that will pay you £5 per month, providing you pay in at least £1,000 each month, although you will have to pay overdraft fees if you drift into the red.
So as you can see, competitive and 'rewarding' banking is available without a fee or packaged account in site.
Your experiences
Do you have a packaged current account? Is it any good?
Let us know using the comment box below.
More: Compare current accounts with lovemoney.com | Switch current accounts without fear | Halve the cost of your overdraft
Be the first to comment
Do you want to comment on this article? You need to be signed in for this feature