Why mortgage lenders can see your tax return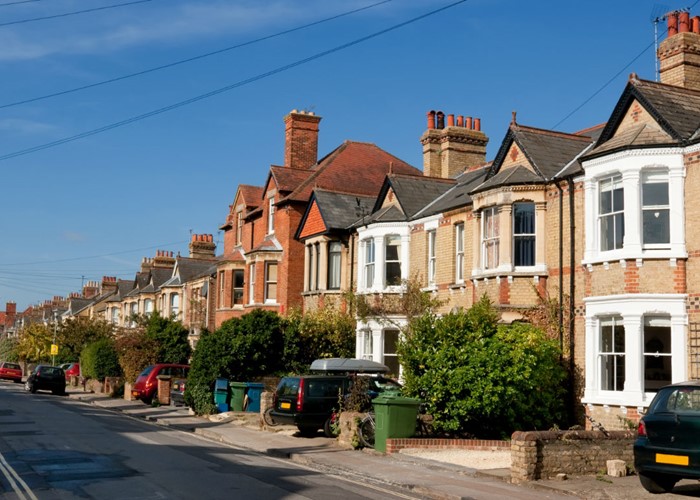 A new scheme allows mortgage lenders to cross-check details on application forms with details on tax returns. But will it stop you getting a mortgage?
One of the big issues in the mortgage market over the past few years has been mortgage fraud. This can take various forms but one way of committing mortgage fraud is to lie about your income. This practice was commonplace back in the heady pre-credit crunch days when lenders dished out massive mortgages while seemingly doing little to check borrowers could afford them.
Self-employed people and others "self-certifying" their income often exaggerated their wages in order to borrow more money, resulting in self-cert mortgages being dubbed "liar loans".
There's been some major clamping down since then and the latest development is mortgage lenders and HM Revenue & Customs (HMRC) getting together to launch a new scheme to allow them to share data.
The Mortgage Verification Scheme
The Mortgage Verification Scheme was announced in the March 2010 budget and was put together by HMRC, the Council of Mortgage Lenders and the Building Societies Association. All three organisations see it as an important tool to beat fraud. The National Fraud Authority estimates the cost of mortgage fraud at £1 billion last year, so measures to tackle it are important.
After a pilot scheme with some unnamed lenders, the scheme is now live, so if you're thinking of applying for a mortgage now, it could affect you.
The scheme allows mortgage lenders to send relevant details of mortgage applications where they have inadequate evidence of declared income and suspect fraud to the HMRC. In turn the HMRC will check income details declared to lenders against information provided in income tax and employment returns. HMRC will then advise lenders whether or not the details correspond, which will inform lending decisions.
As well as acting as a clampdown on mortgage fraud, the scheme will help HMRC to risk assess whether the information it has been given on applicants' tax affairs is correct.
Should I be worried?
Figures about how many mortgage applications will be checked this way aren't available yet but the scheme will only be used where the mortgage lender can't verify a borrower's income another way.
Any information the lender gets from the HMRC will be used alongside other information provided by the borrower to reach a lending decision.
The only people that need to be worried about their mortgage application being verified this way are those telling porkies about how much they earn.
In the past self-employed workers might have been tempted to exaggerate their income to a mortgage lender to be able to borrow more money, but talk it down to the HMRC so they end up paying as little tax as possible.
But they're not the only ones who have lied to get bigger home loans – some workers on PAYE have done so too. In the days of "fast-track" mortgages, lenders only made cursory checks on stated income and some homebuyers got away with borrowing more money than would have been allowed if in-depth checks had been completed.
Now the scheme is up and running, anyone tempted to inflate their salary or submit fake documents (such as pay slips or bank statements) to their mortgage lender should be aware that if they're caught out they could find themselves being investigated and possibly prosecuted for fraud.
The least-worst scenario for mortgage applicants being economical with the truth will be that their mortgage application is refused and their homebuying plans thrown into chaos
Will it cost me money?
No, but the mortgage lender will have to pay a small fee of £14 plus VAT to the HMRC every time it wants to check someone out. HMRC has set up a specialised unit to deal with the requests which will be dealt with over a secure electronic platform.
The CML says the scheme won't affect how long it takes a lender to reach a lending decision and approve a mortgage application.
What other checks do mortgage lenders make?
When you apply for a mortgage the lender will do a series of checks to make sure you can afford the repayments on the amount you are borrowing. They will need to see ID such as a passport to check you're who you say you are, details of your income (such as payslips), and proof of your current address. They will then credit check you with a credit reference agency to check how you've handled credit in the past.
You can get a free trial with Experian through lovemoney.com, allowing you to check the condition of your own credit report.
More: Improve your credit score | Why one in five property sales falls through
Be the first to comment
Do you want to comment on this article? You need to be signed in for this feature