Beat BT's latest price rises!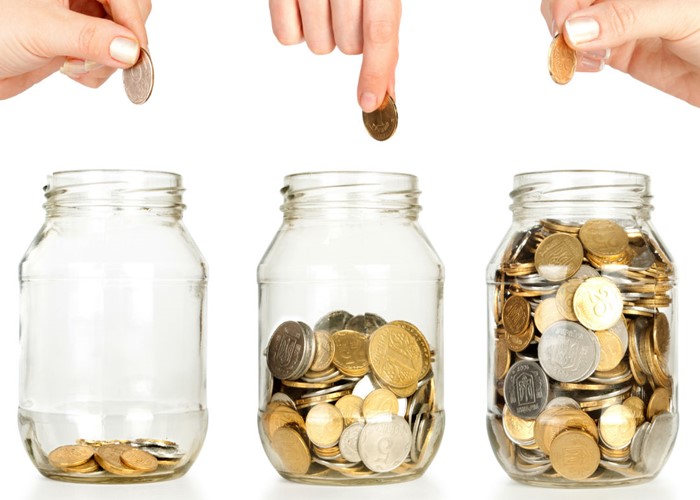 The UK's biggest provider of landlines is lifting its charges again, but you can fight back...
There are 23.7 million residential telephone landlines in the UK, according to telecoms regulator Ofcom. Of these, 11.5 million are with BT, so nearly half (49%) of all UK households have a BT landline.
The bad news is that the UK's leading provider of landlines is set to raise its charges for the third time in little more than a year. How can you prevent this latest price rise putting the squeeze on your disposable income?
Bigger bills from BT
Here's the bad news: from Saturday, 3 December, BT will raise its call charges by up to 5%. The telecoms giant raised its landline charges in April 2011 and October 2010, so a third price rise in 14 months will put even more pressure on hard-pressed consumers.
Here's a summary of BT's latest price hikes:
Line rental will cost 70p a month more, rising to £14.60 from £13.90. This 5% increase will add £8.40 a year to the cost of renting a BT landline.
The call-connection fee will rise by 0.6p, increasing to 13.1p from 12.5p (but only for paid calls, not for free and inclusive/packaged calls). That's a rise of 4.8%.
Daytime call charges to UK landlines (01, 02 and 03 numbers) will climb to 7.95p a minute, from 7.6p, which is 4.6% more.
The good news is that some BT Broadband bundles, plus calls to mobiles, will not rise in price. Also, BT has promised to freeze some of its tariffs until 2013. This price promise covers BT's Unlimited Anytime call plan (see below), standard line rental, plus call charges to UK landlines.
You have four options
Before this and the previous round of price hikes, BT charged £12.79 for monthly line rental. Hence, this tariff has gone up by an inflation-busting 14.2% since October 2010. Given that few of us can cope with the cost of living rising by almost a seventh each year, what can we do to push back?
In reality, we have four choices:
make fewer calls (but this doesn't make line rental any cheaper);
make shorter calls (which cuts down on per-minute call charges);
sign up to one of BT's inclusive packages for free calls; or
switch to a cheaper landline provider.
The first two options are down to you, but may be tough if you have a large family or several chatty callers in your home! Let's look at options three and four:
How to lower your BT bills
If you would like to stick with BT, but want lower bills, then try these two tricks:
1. BT Line Saver
You can stick with BT but pay less by signing up to BT's Line Rental Saver. This involves paying £120 upfront for one year's line rental, but includes free weekend calls. You can switch to this service even if you're part-way through an existing BT contract.
From 3 December, paying monthly for line rental will cost £175.20 a year, so this simple step will save £55.20. However, given BT's love of price hikes, I suspect that Line Rental Saver will cost more fairly soon, so be sure to act before it becomes dearer.
2. BT call packages
The more calls you make, the cheaper it will be to switch to one of BT's call-inclusive packages. By doing this, calls will cost less per minute, but connection charges will still apply to most calls to landlines.
Unlimited Weekend Calling Plan (BT's free, entry-level package) gives you free calls of up to an hour at weekends (from midnight Friday to midnight Sunday) to geographical numbers (starting 01, 02 or 03), 0845 and 0870 numbers. From 3 December, weekday calls to UK landlines will cost 7.95p a minute during the day and 1p a minute in the evenings (7pm to 7am). The new connection fee for chargeable calls will be 13.1p.
Next is Unlimited Evening & Weekend Calling Plan, which costs £3 a month and adds free weekday evening calls.
Lastly, with Unlimited Anytime Calling Plan, you can make as many UK landline calls as you like at no cost. This costs £4.70 a month, but is free for the first three months.
Wave bye-bye to BT
Your fourth and final option may be the most hassle, but it will also generate the biggest savings: leaving BT in favour of a rival provider.
In particular, light users will gain most from low charges for line rental. The cheapest deal in the UK comes from Primus Line Rental Saver (exclusive offer via this link). However, this deal is only available if you have a BT landline, so cable customers (and KCOM customers in the Hull area) are excluded.
This minimum 12-month contract from Primus costs £6.79 a month, which is £7.81 a month cheaper than BT's standard line rental. UK daytime calls cost 6p/min and UK evening and weekend calls are 1p/min. Again, these tariffs are cheaper than BT's.
Alternatively, Primus Home Phone Saver costs £1.20 a month more (£7.99), but includes free evening and weekend calls to landlines, plus cheaper daytime calls than BT.
Find your perfect package
For almost all users (including medium and heavy callers, and those who want a bundle which includes home phone, broadband and/or digital TV), the options are almost limitless. In fact, there are thousands of different tariffs to choose from, so you need to take expert advice.
The smart thing to do is to use an Ofcom-accredited price-comparison site to negotiate the labyrinth of landline providers and tariffs. To save you money and help you switch, we've teamed up with HomePhoneChoices, which offers the UK's only Ofcom-accredited home-phone comparison calculator.
For the best deal from any provider, be sure to pay by direct debit. Otherwise, other payment methods can add up to £5 a month to your bills.
Finally, even if you're locked into a contract with BT, you can still escape. Current regulations allow you to move without penalty if you inform BT of your departure within 10 days of official confirmation of a price increase. So, don't delay, switch and save today!
More: Find cheaper deals for home phone | Your landline is too expensive! | Halve the cost of your home insurance
Be the first to comment
Do you want to comment on this article? You need to be signed in for this feature