Big budget month day 17: the best places to find freebies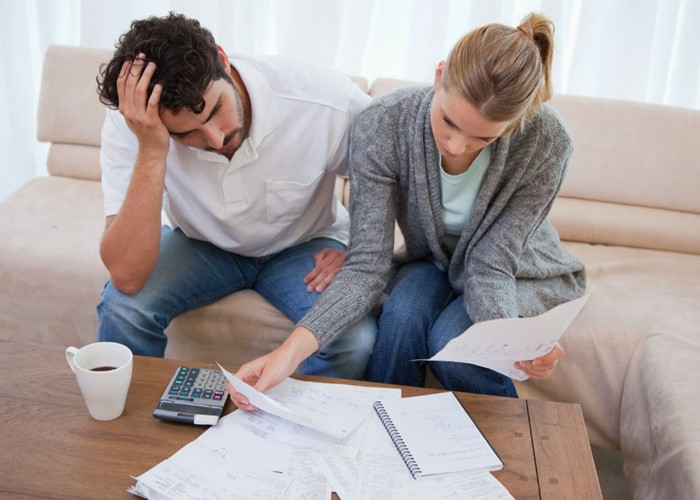 We separate the wheat from the chaff to unearth the best freebie treasure troves around.
There are now dozens of freebie websites out there, all promising to unearth the ultimate deals.
However, not all freebie sites are created equal: Some are hard to navigate and littered with out-of-date offers; while others stand head and shoulders above the rest, and really will help you save hundreds of pounds.
Here's our guide to the best places to find freebies!
Community freebies
There are now several excellent sites that list freebies offered by the community.
Freegle groups have now replaced Freecycle groups in many parts of the UK. However, in some places both communities still operate simultaneously.
These initiatives operate in much the same way. First, you join your local group to become part of the Freegle/Freecycle 'community' in your area.
You will then be able to see lists of items people are getting rid of, and ask to be given them. Alternatively, you can post about items you no longer need, and give them away to people who do.
It's a great way to pick up all sorts of free items, from furniture and baby equipment to bicycles and sports kit. Just be aware that competition for items can be intense - and try to give something back to the community when you can.
The SnaffleUp initiative works in a similar way to Freegle/Freecycle, with people giving away items they no longer want.
In this case, you don't need to be a member of a local group to hunt for goods - you just enter your search terms and postcode at the top of the page.
You do, however, need to be logged into the system to contact the item's owner and request the goods.
HotUKDeals is a place where consumers can share tips about the latest freebies, deals and voucher codes - without being bombarded by marketing messages and ads.
Site visitors then rate each others' contributions as 'hot' or not - the higher temperature a deal is, the better it's likely to be. And there's a whole section dedicated to freebies right here.
Still probably the best of the 'classified ads' sites, Gumtree is a good place to go if you want to grab freebies , but don't want to mess about signing up or logging in.
Gumtree is not community-run, but it's the responsibility of buyers and sellers to contact each other directly and sort out the handover of goods.
There's a 'free stuff' category within each local Gumtree community - for example, this one, covering London.
Other sites to monitor for general freebies include Freebielist and Bob's Free Stuff.
Free audiobooks
If you spend a lot of time with your earphones in, then why not snap up some free audiobooks to listen to? Over at Audiobooks.org there's a host of classics that you can download absolutely free, including Charles Dickens' A Tale of Two Cities and A Christmas Carol, Daniel Defoe's Robinson Crusue and Mark Twain's Adventures of Huckleberry Finn.
And if you'd prefer something a little more contemporary, Audible.com is offering a free 14-day trial, allowing you to download the audiobook of your choice!
Free recipes
Whether you're a dab hand in the kitchen, or just want to try something new, there's a host of brilliant recipes – all absolutely free – over at our sister site lovefood.com.
There's everything from Gary Rhodes' grilled seabass to Marcus Wareing's cod, leek and blue cheese pies. Check them out!
Free music
Fancy expanding your music collection, but don't fancy shelling out for the privilege? There are quite a few places you can pick up free MP3s absolutely free.
Head over to 7Digital, where there's a few tracks to choose from, and then try Amazon's MP3 store where there's a host of free music. Then log in to iTunes and check out the free single of the week.
These sites update their free music tracks all the time, so add them to your favourites and you'll soon have a whole collection of great music that you didn't pay a penny for (without breaking the law)!
Free films
Netflix has just launched in the UK, offering users the opportunity to stream films and TV series directly onto their TV.
And, best of all, there's a month's free trial on offer at the moment to allow you to sample the service. The films on offer are not exactly the latest releases (The Expendables is probably the most 'current' movie on there) but there's plenty of great flicks and TV series to choose from including Face/Off, The Usual Suspects and political comedy The Thick of It.
You can also get a free trial at Lovefilm, while there are further free movies available on Blinkbox.
Free accommodation
If you're looking for short-term, free accommodation while travelling, check out the CouchSurfing website.
This international, non-profit network brings together travellers with locals in over 230 countries, and allows visitors to stay with locals (as guests in their homes) free of charge.
You can search for a space on a couch here. As always, do your research carefully and take safety into account.
Swap stuff!
Finally, certain sites help you swap items you no longer want with free items that you do.
My favourite swapping site - and one that allows you to 'trade' a huge variety of items - is SwapShop.
Here's how it works: You register on the site (for free) and advertise your unwanted item. This could be anything from a video game or DVD to a used car or unopened bottle of perfume.
You choose how many 'swap points' you want for that item. When another site user 'buys' your item with their points, you get those swap points to 'spend' on the site.
No money ever changes hands. You can find out more about how the site works here.
This article was updated in March 2012
Big budget month so far:
Big budget month day one: how to plan a budget
Big budget month day two: looking at your spending
Big budget month day three: setting your goals
Big budget month day four: make sure you're not missing out on money
Big budget month day five: cut your transport costs
Big budget month day six: save money on food
Big budget month day seven: save money on your energy
Big budget month day eight: cut your utilities spending
Big budget month day nine: have a posh packed lunch on a budget!
Big budget month day ten: how to eat out for less
Big budget month day 11: cancel subscriptions and memberships
Big budget month day 12: how direct debits can save you money
Big budget month day 13: save on music, TV, movies and games
Big budget month day 14: save money by stopping smoking
Be the first to comment
Do you want to comment on this article? You need to be signed in for this feature