lastminute.com launches reward credit card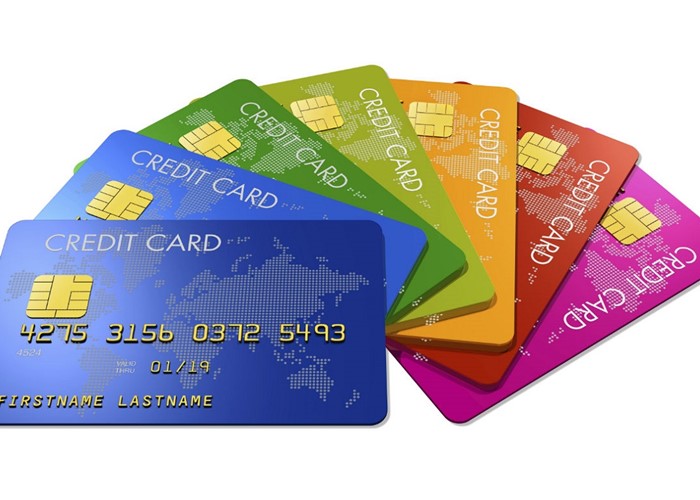 The website lastminute.com has moved into the reward card arena. But how does it compare to the rest of the market?
Travel and entertainment website lastminute.com has launched a reward credit card which offers points on all purchases, as well as exclusive offers on travel and lifestyle products.
As well as being a reward card, the lastminute.com credit card, backed by MBNA, will offer cardholders 0% interest on all card purchases for nine months, and six months at 0% for balance transfers.
Other benefits include paperless statements and the option to use contactless payments which allows customers to "tap & go" with MasterCard PayPass to pay quickly for purchases under £15 without entering a PIN.
It certainly seems to offer a lot but how does lastminute.com measure up against other credit cards?
Rewards
If you use the card for purchases on lastminute.com itself you get more reward points - two points per £1 spent. Elsewhere, card purchases attract one point for every £1 spent.
Related blog post
Once a customer has spent on the card they will be able to access the "Rewards platform" via mbna.co.uk and see their points balance. As well as collecting points, lastminute.com card holders will receive exclusive deals on theatre, restaurants, spas and lifestyle experiences – they can see these on the Rewards platform too.

One point is worth 1p which can be redeemed on lastminute.com by buying gift vouchers to spend on the site. So if you spend £1,000 on lastminute.com, or £2,000 elsewhere, that will get you £20 in gift vouchers.

However, cardholders can also benefit from a special opening offer and earn 1,500 points when they spend £250 within the first 90 days of account opening - equivalent to a £15 lastminute.com gift voucher.

Customers have two choices of voucher redemptions either a £15 voucher (1500 points) or a £20 voucher (2000 points), and there's no upper limit on the points you can earn.
How do the rewards measure up?
With reward cards it very much depends on how much you use a particular retailer as to whether the card is any good.
In general if you're a regular lastminute.com customer then this card is pretty decent and worth going for - providing you use it wisely.
Alternatively, the BHS reward card is one of the most generous around. It offers an impressive 5% in money back vouchers (to be spent at BHS) on everything you buy at BHS, Dorothy Perkins, Wallis, Evans and Burton, and 1% in money back vouchers on other spending.
Related how-to guide
How to destroy your credit card debt quickly and effectively.

See the guide

The House of Fraser isn't bad either. It offers 3% in-store and 1% elsewhere. Alternatively Thomas Cook's Visa card offers 1% on all spending.

But, again, these reward cards are generally only worth going for if you use a particular retailer on a regular basis. Otherwise there are better cards around for interest-free offers or more competitive interest rates. You can also use reward cards to bag a free holiday, as we explain in Get a free holiday in Italy!, while you can also be rewarded for your spending with cash. Read Five top cashback credit cards for more.
How to make the best of reward cards
We've said it a million times but the only way to make reward cards work in the long run is to make sure you pay off the balance in full each month – otherwise the interest you'll pay will more than likely dwarf the rewards you'll earn.
The lastminute.com offers 0% interest for nine months on purchases, and six months on balance transfers. But after that the card has an APR of 18.9%. If you end up paying that rate then the rewards won't be worthwhile.
Zero interest offers
Lastminute's interest-free offers on purchases and balance transfers are pretty good but there are better cards around if it's an interest free deal you're looking for.
And bear in mind that if you're already an MBNA customer you can't switch a balance from another MBNA card to the lastminute.com card.
If you've got an existing credit card balance to transfer then MBNA has another card available which offers a better card, offering 19 months with zero interest for new MBNA customers. The card comes with a 2.5% handling fee and reverts to an APR of 16.7%. But hurry up if you want to apply for this card as it's only available until 18 July 2011. You can even nab an extra month free from interest on balance transfers with the Barclaycard Platinum card, which offers an amazing 20 months. For a full rundown of the very best balance transfer cards in the market, read The best cards for balance transfers.
If you're looking for a card offering 0% on new purchases you can get 15 months at zero interest with M&S Money or Tesco, or 12 months with several providers including Halifax and Sainsbury's. For more on the best cards for spending, check out New card offering 15 months 0% on spending.
More: Compare credit cards | Five reasons to pay by card not cash | Savings rates at highest levels in two years
Be the first to comment
Do you want to comment on this article? You need to be signed in for this feature