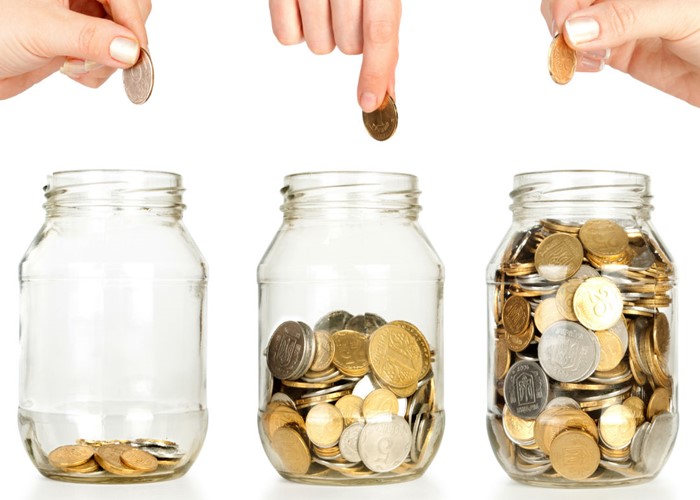 Who needs to use a bank when you can get a loan through a peer-to-peer site?
There was a time when banks were the obvious place to go if you needed a loan, whether as an individual or business. However, with the economic difficulties of the past few years, they have become increasingly reticent about handing over any of their cash, despite Government intervention.
Thankfully a new way of borrowing money has come to the fore – peer-to-peer lending – and it offers an opportunity for both borrowers and investors alike.
A new entrant
Last week saw the full launch of yet another peer-to-peer lender, the intriguingly named ThinCats.com.
The firm is a little different in that it aims to lend to companies rather than individuals, while its structure is also interesting.
If you wish to be a lender, there is no fee for using the site, though you will need to 'demonstrate your commitment' by placing a minimum of £1,000 into your client account.
You can view the information packs of the businesses that are looking for funding on the ThinCats website. If you decide you would like a piece of the action, you can then participate in an online auction setting the interest rate for the loan, as well as the size of the loan itself. A lending syndicate is then made up of those bidding lenders offering the lowest rates.
At this point, the business is offered the loan at the average interest rate, which they can either accept or walk away from. ThinCats has so far facilitated eight loans, worth more than £1m in total.
The positives
The firm reckons lenders will typically be looking at a return of between 8% and 11%, certainly not something to be sniffed at. Indeed, in recent months the firm claims its investors have seen returns as high as 15%!
The fact that if you wish to lend you won't be facing a fee is also a positive in my view.
Finally, lenders can hold these investments within a Self Invested Personal Pension (SIPP), making them particularly tax efficient.
The risks
It's worth remembering that this is an investment, not just a home for your savings. You should therefore view it as such – while there are potentially healthy profits to be made, there are also more risks to take into account than with a bog standard savings account.
While there have been no defaults on payments to date, there almost certainly will be in the future. And though ThinCats is very proud of the stringent process borrowing firms have to go through before they are presented to lenders, these loans are not protected by the Financial Services Compensation Scheme so your money is never completely secure.
You'll also have to decide for yourself whether you would prefer for your money to go to an individual or a small business in the current climate. I can't help feeling that lending to individuals, while offering a smaller return, may be a safer bet.
So what other peer-to-peer lending firms are worth a look, whether you're a borrower or looking to get a return on your cash?
Zopa
Perhaps the biggest name in the social lending world is Zopa. With Zopa, all borrowers are identity checked, credit checked and risk assessed, while lenders' money is spread across a number of different borrowers in order to spread the risk.
Here's how it works – you set out the rate at which you want to lend the money, whether you want to lend for three or five years, and what level of risk you want to lend at. All borrowers are grouped into one of five categories, depending on their level of risk.
Borrowers will pay a flat fee of £130 for using Zopa, while lenders will need to shell out 1% annually on the amount they are lending. Borrowers can borrow no more than £15,000, but there is no limit for lenders.
The current average rate of return for lenders is 7.2% (before you take into account tax and bad debts), while a big plus for borrowers is that they can pay off the debt early without facing any early repayment charges.
The minimum loan period is one year.
Rate Setter
Rate Setter is more of a short-term option, with loans available for as little as one month, on a rolling basis. However it does also offer longer-term lending.
If you lend on a rolling basis you can currently expect a return of around 4.1%, while lending for three years will get you around 7.8%. The minimum amount you can lend is £10, while you will have to hand over 10% of the interest you earn to Rate Setter.
For borrowers, a fee of £60 a year applies to rolling borrowers, while longer-term borrowers will have to stump up a £130 one-off upfront fee.
Funding Circle
As with ThinCats, with Funding Circle you lend directly to businesses. However, not only do you earn interest on your cash, but you also get cashback! There is currently an offer of 1.5% cashback on your lending, on top of the average yield of 8.3% (calculated before fees and bad debt).
The site is free to join, and you can even get hold of the cash that you have lent if needed by selling the loan on to other investors.
There are a number of other sites in the peer-to-peer lending space as well as these firms, outfits like Yes-secure and Quakle. I'd suggest that so long as the banks continue to lend at such miserly levels, we will see a few more entrants to this market.
More: The credit card that beats 0% cards | The tracker mortgage that protects you from rate rises
Be the first to comment
Do you want to comment on this article? You need to be signed in for this feature