Get the best foreign currency deal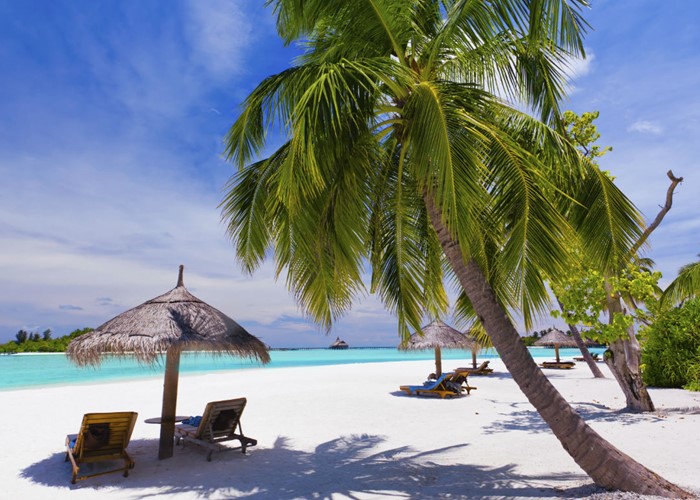 With the summer holidays approaching, follow these tips to get the maximum bang for your Sterling buck!
Sunglasses? Check. Passport? Check? Kindle and iPod all packed? Yes.
But what about foreign currency? If you're thinking of just popping into the kiosk at the airport then be warned, chances are you will be paying well over the odds for your holiday money.
So how can you find the best foreign currency deals?
Use the internet
Wherever you're headed, the best exchange rates are available online for those who buy in advance rather than leaving it until the last minute and buying at the airport.
For example, buying €1,000 in advance through Online FX would cost £892.46, while purchasing last minute through Travelex at Heathrow would cost £949.31 - a difference of £57. And this isn't just a one-off; research has repeatedly shown that the airport is the worst place to buy currency.
Related how-to guide
Find out how to cut the cost of your flights, get discounts, tip correctly, spend wisely, get cashback and most importantly, cut the cost of your holiday.

See the guide

To get the most bang from your buck, make sure you take any delivery charge or commission into account as well as the actual cost of currency.
The best deals
Which foreign exchange dealer offers the best rates will depend on which currency you're after and the day you do the search.
For example, on Monday I did a search to buy £1,000 worth of US dollars. Best Foreign Exchange (bestforeignexchange.com) was, as the name suggests, the best and would give me $1,589.99. HSBC on the other hand would only give me $1,515.75. That's $74.24 less.
I also searched for £1,000 worth of Euros. In this case Ace FX came out on top at €1,116.20, while HSBC would give me just €1,065.40, €50.80 less.
Are you protected?
Unfortunately, buying foreign currency isn't quite as simple as finding the best deal. As the collapse of Crown Currency Exchange last year shows, you could be in trouble if you pay money to a firm which goes into administration before you receive your cash.
Some foreign currency exchanges request you pay by cash, cheque or bank transfer rather than using a debit or credit card for payment. However, these companies don't have any form of compensation scheme if one of them goes bust with your cash – so you're on your own.
But if you can make a payment by debit or credit card, you have more chance of getting your money back if the company runs into trouble. Also it's likely the currency provider will have your money for a shorter period, decreasing any risk.
Are foreign exchange firms regulated?
Rachel Robson highlights five ways to help you get upgraded to first class!

Currency firms don't have to be regulated with the Financial Services Authority (FSA). However, some companies have FSA authorisation. This means they have to meet specific capital requirements and will have undergone certain checks by the FSA. So if you want to feel safer about your currency transaction, look for a company that's FSA authorised.

Obviously banks, building societies, and the Post Office are already supervised by the FSA – so you might feel even safer opting for one of these.
Alternatives to cash
It's useful to have some local currency in your pocket when you arrive in a country but it's a bad idea to take only cash – you'll need a card of some kind too.
Metro Bank and Norwich & Peterborough building society have debit cards which are free to use overseas whereas the big players HSBC, Halifax, Barclays and NatWest are the most expensive.
Also there are a handful of credit cards that don't charge extra for foreign usage: Santander's Zero card, Halifax's Clarity card, the Post Office, Saga and Metro Bank. All the rest add on foreign usage charges.
Pre-paid travel cards are another option. These are pre-loaded with Euros or US Dollars before you leave home meaning there is no chance of spending money you don't have. Also you don't have to worry about currency fluctuations as, in most cases, you purchase your holiday money up front.
Best buys such as FairFX or CaxtonFX have no purchase, withdrawal or foreign loading fees and can be topped up online or over the phone for free.
For a great, and comprehensive, guide to which cards are best to use overseas be sure to have a read of Don't make this £335m holiday mistake.
More: 14 things you must do before your holiday | The tracker mortgage that protects you from rate rises
Be the first to comment
Do you want to comment on this article? You need to be signed in for this feature