Don't make this £335m holiday mistake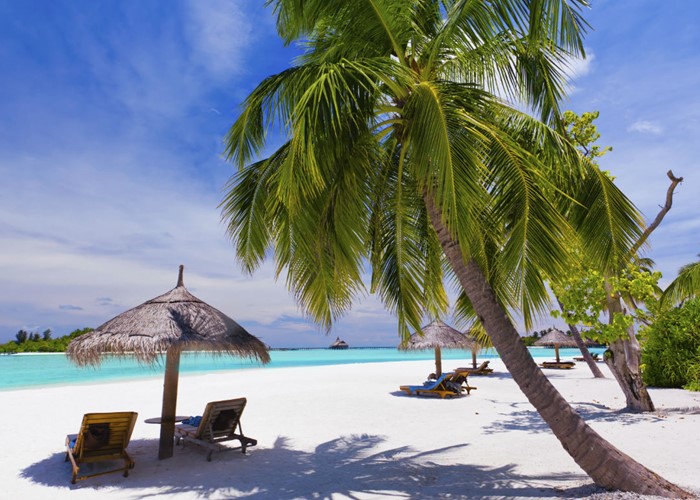 If you're planning on using one of these cards abroad this summer, you better be prepared to pay a hefty fee...
Going on holiday is pricey enough nowadays without having to pay for the privilege of using your debit or credit card. But nevertheless, millions of us do – and it's costing us an estimated £335 million in fees and charges every year.
Research by Travelex reveals that British holidaymakers will use a debit or credit card to fund around a quarter of their holiday expenditure. But with the majority of card issuers now levying hefty conversion fees as well as flat rate charges, this is an expensive way to pay for your holiday.
The worst banks for overseas spending
In the table below are the fees levied by six major card providers on all of their standard current accounts.
| | | | |
| --- | --- | --- | --- |
| Debit card | Foreign currency exchange fee (applied to all non-£ transactions) | Point of sale purchase transactions fee | Cash withdrawal fee |
| | 2.99% | £1 | 1.5% (min £2, max £4.50) |
| | 2.75% | £1.25 | 1.5% (min £2, max £5) |
| | 2.75% | £1.50 | £1.50 |
| | 2.75% | £1.25 | 2% (min £2, max £5) |
| Santander (apart from Zero account) | 2.75% | £1.25 | 1.5% (min £1.99) |
| | 2.75% | £0 | 2% (min £1.75, max £5) |
As you can see, a few transactions and visits to the ATM while abroad when using these cards could add a substantial sum to your holiday bill.
The fees for many credit cards are just as steep with most providers charging an exchange fee of at least 3.00% and a minimum cash withdrawal charge of around £3 a time. That's on top of the huge cash advance interest rates – usually in the region of 25% - charged by nearly all credit card issuers from the moment you withdraw any notes.
Foreign friendly credit cards
Here are some of the best credit cards for overseas spending:
| | | | | | | |
| --- | --- | --- | --- | --- | --- | --- |
| Credit card | Exchange fee | Purchase fee | Cash withdrawal fee | Cash withdrawal APR | Interest charged on cash withdrawals from | Rep. APR |
| | 0% | Free | Free | 12.9% | Withdrawal day | 12.9% |
| | 0% | Free | Free | 24.9% | Non-payment of your full bill | 20.1% |
| | 0% | Free | 2% (min £2) | 19.6 % | Non-repayment of your full bill | 19.6% |
| | 0% (until 31.07.11) | Free (until 31.07.11) | 2.5% (min £3) | 27.9% | Withdrawal day | 15.9% |
| Santander Zero (existing current acc customers only) | 0% | Free | Free | 27.9% | Withdrawal day | 18.9% |
So the Halifax Clarity Card offers no exchange, purchase or cash withdrawal fees, but you will still pay 12.9% in interest from the moment you take cash from an ATM until you clear the bill in full.
The Sainsbury's Gold Card will charge you no such fees, as long as you clear off your bill every month; but you will have to pay a £5 per month general charge. Similarly the Saga card will not charge you any interest if you clear your bill every month, but you will have to foot a 2% (min £2) charge for cash withdrawals and be over 50 to be eligible for the account.
Nationwide's credit card is fee free for purchases until the end of July. After this, Nationwide will start operating a reward system for overseas transactions – the more you spend, the greater your 0% overseas spending limit will be.
Santander's Zero card is completely fee free but does charge a hefty 27.9% interest rate on cash advances from the day you make the withdrawal. You'll also need to have held a Santander current account for at least three months, and paid in at least £1,000 each month to be eligible. Or alternatively you must be switching to Santander and transferring two direct debits or standing orders to the account as well as meeting the £1,000 funding requirement.
Rachel Robson highlights five of the worst airline rip-offs to watch out for...
But remember, if you do acquire a new flexible friend for your holidays, make sure you pay off the bill in full when it drops through your door – or you'll be hit with interest charges.
Foreign friendly debit cards
If you don't fancy getting hold of a new credit card for your overseas spend there are couple of current accounts lurking around that boast no charges on foreign transactions.
Santander has a zero current account which is completely fee free for purchases and cash withdrawals. But again this account is only available to existing customers who hold a mortgage, savings account (with over £10,000 in for at least three months) or current account. Existing current account customers must have at least two direct debits or standing orders set up and must pay £1,000 or more into the account every month.
Norwich and Peterborough Building Society also offer two cards that both charge no fees on currency exchanges, purchases or withdrawals – the Gold Classic and Gold Light accounts. To be eligible for the Classic account you must pay in £500 every month or foot a monthly bill of £5 while the Light account charges £5 per month if you make fewer than five transactions.
Pre-paid cards
An alternative to taking out a new bank account is to go for a pre-paid foreign currency card. These accounts allow you to top up the card online using your regular debit or credit card (but there is often a fee for topping up on credit) and then spend the balance while you're abroad. In effect they work much like a debit card; however it is not linked to your current account and so is safer to manage while overseas.
What's more, the top pre-paid currency cards around today will charge no fees for currency exchanges, purchases or cash withdrawals.
Here's how the market leaders stack up on their specific currency card offerings – I've included the price in sterling (on 17 June 2011) for €500 and $500 to give you an idea of the exchange rates offered by each issuer.
| | | | | | |
| --- | --- | --- | --- | --- | --- |
| Card and currencies offered | Price of currency card loaded with €500 | Price of currency card loaded with $500 | Minimum card deposit | Fees | Card cost/delivery |
| €, US $ | £450.45 | £314.96 | €60, $75 | No conversion of purchase fees, €1.50/$2 ATM fee, refund fee | Free card (for lovemoney.com readers who load £50 onto it) and free delivery. |
| €, US $ | £452.07 | £316.45 | €150, $200 | No conversion, purchase or ATM fees, redemption fees (back to £) and domestic spend fees apply. | Free card and free delivery, £10 deposit when you apply – repayable when you load the card for the first time. |
| €, US $ | £456.16 | £319.45 | €30, $40 | No conversion, purchase or ATM fees (1% cashback paid on purchases). Inactivity, dormancy and cancellations/ redemption fees apply. | Free card and free standard delivery or €6/$8 for express delivery (free over €800/$1000) |
| €, US $, Canadian $, Australian $, New Zealand $, S African Rand | £452.08 | £319.08 | £100 | No conversion, purchase or ATM fees. Inactivity, overdraft and cashout to £ fees apply. | Free collection or £3.95 delivery for cards below £300, £1.95 above £300, free above £500 |
As you can see, FairFX offer the best exchange rates, but you will have to pay €1.50 or $2 a time to withdraw cash. The other three cards are completely fee free, save of a few small inactivity fees (if you leave your card dormant for over a year) and cashout fees (applied when you change any excess current back to sterling). My Travel Cash also offer 1% cashback on any purchases you make while overseas.
The providers listed above also offer global cards that can be used for transactions in any currency; however these accounts do all charge a conversion fee. FairFX charges a straight 1.4% in addition to a £1 fee per cash withdrawal, CaxtonFX levies a 2.5% conversion fee, My Travel Cash's exchange charge is 2.99% and Travelex has a 1.49% fee.
And finally, if you do get hold of an overseas spending card, always remember to press the local currency option on ATMs and chip-and-pin handsets – not the sterling option. If you do choose sterling, then the local bank will handle the conversion, often at a rubbish exchange rate.
How do you pay when on holiday?
Do you use pre-paid cards on holiday? Or just stick to cash?
Let us know in the comment box below.
More: Compare overseas credit cards | Ryanair trumped by zero-fee airline | The best value flight ever!
Be the first to comment
Do you want to comment on this article? You need to be signed in for this feature