The 10 cheapest cars to run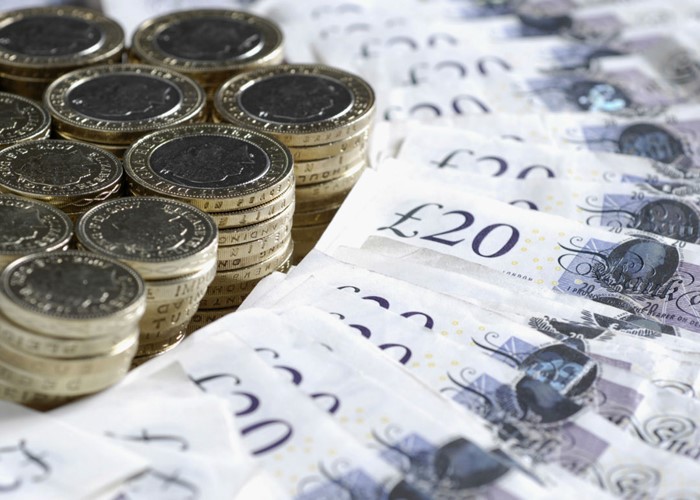 Motoring has never been so expensive; here's how to save a few pounds when behind the wheel...
Driving has become an increasingly pricey habit of late. With rising fuel costs and insurance rates soaring, buying a car is now just the crest of an extremely expensive wave. And if new research is to be believed, it's a wave that's getting larger by the day.
Figures from Sainsbury's Finance show that the estimated annual cost of running a car has shot up by 21.1% since April last year. The stats show a £537 increase from an annual cost of £2,551.63 back in 2010 to £3,089.51 in April of this year.
Unsurprisingly a significant part of this whopping motoring bill is down to the rising cost of fuel...
10 thriftiest motors
According to Sainsbury's stats, the average motorist now spends almost 23% more on fuel than they did in April last year. This is hardly surprising when you look at current petrol prices, presently sat at 136p for unleaded and 140p for diesel.
Rachel Robson takes a look at which car brands come out best in terms of value for money.
And these prices have continued to rise despite the Chancellor George Osborne cutting 1p per litre off fuel duty in the last Budget. But as I found out when I took to the streets last month to get the views of the London public on fuel prices, most people are very sceptical as to whether this tax cut has actually materialised at the pump.
What's worse is that aside from ditching the car and hopping on your bike, taking public transport or just walking, there are very few ways to significantly cut down how much you spend on fuel. Indeed, if you live out of the city and away from public transport links, rising fuels costs are unavoidable. So if you consistently rely on using your car to get from A to B, running costs are something you should be very concerned about when shopping around for a new motor.
With that in mind, take a look at this table detailing the cheapest new cars to run.
All of the facts and figures were taken from recent research conducted by motoring magazine Auto Express and used-car experts CAP. The cars were selected using pence per mile fuel economy running costs, servicing bills and new car depreciation over three years and 30,000 miles of ownership.
| | | | | |
| --- | --- | --- | --- | --- |
| Rank | Car | Running costs (pence per mile) | Positive features | Negative features |
| 1 | Renault Twingo 1.2 16v Bizu | 22.9p | Cheapest to run, very low price tag | Low rent interior, weak engine |
| 2 | Renault Clio 1.2 Expression A/C 5 door | 24.5p | Best all round car, modern/spacious cabin, composed handling | Higher price tag than the Twingo |
| 3 | Kia Picanto 1.0 | 25.6p | Solid build, stability control/brake assist safety | Basic, no-frills interior, fairly slow paced |
| 4 | Nissan Pixo 1.0 Visia | 26.1p | Solid engine, low price tag | Boxy features, cheap interior |
| 5 | Hyundai i10 1.2 Classic 5 door | 27.4p | Best city car, strong engine, side airbags | Not the best level of fuel economy |
| 6 | Suzuki Alto 1.0 SZ2 | 27.7p | Small city car, competitive price tag | Poor quality interior, vague steering |
| 7 | Ford KA 1.2 Studio | 27.8p | Well built, easy to drive | Entry-level models are sparsely equipped |
| 8 | Smart ForTwo CDI Pulse | 27.9p | Clean, efficient diesel engine | Slow auto gearbox, small/uncomfortable cabin |
| 9 | Chevrolet Spark 1.0i | 28.1p | Cheap to run | One to avoid; poor cabin, unremarkable driving, ugly, lack of features |
| 10 | Toyota Aygo 1.0 VVT-I | 28.2p | Robust build, entertaining to drive, lightweight, clean | Basic equipment |
Source: Auto Express and CAP
As you can see, Renault cars take both the first and second spots when it comes to fuel economy with 28.2 and 28.1 pence per mile figures respectively. However Auto Express and CAP actually picked out the second place Clio as the best all round car due to its modern, comfortable nature and solid handling.
Auto Express also highlighted the Hyundai i10 as the best city car due to its affordable price tag, compact nature, side airbags, CD player and strong engine. And despite making it into the top 10 for fuel economy, the magazine couldn't find many other positive things to say about the Chevrolet Spark 1.0i, picking it out as one to avoid on account of its poor build and driving experience.
Robert Powell hits the streets to find out what you know about car insurance
If you are planning to buy a new car soon, make sure you also read The UK's most reliable cars before you part with any cash.
Car insurance
It should come as no surprise to regular lovemoney.com readers that while fuel costs have ballooned recently, it is in fact car insurance that has pushed up the overall price of motoring the most since April 2010. We've been reporting on these record breaking rises in car insurance for a while now. And what's more, when the ECJ ruling banning cheap insurance for women comes into force next year, premiums across the board are sure to rise again.
The Sainsbury's figures show that car insurance has increased by 30.7% from an average annual cost of £623.56 in April 2010 to £814.80 in April 2011. The providers put these increases down to rises in insurance fraud and injury claims, as well as the high number of accidents caused by recent severe weather conditions.
So if your insurance is up for renewal soon, make sure you read these 10 tips to beat rising costs before you settle on any policy.
Servicing, MOT and tax
The Sainsbury's research also highlights the rising costs of car servicing, MOT and taxes as further factors pushing up the motorists' monthly spend. Although, taking at look at the figures below, the increases are obviously nowhere near the 22% and 30% jumps that have occurred in fuel and insurance prices...
| | | | |
| --- | --- | --- | --- |
| Item | Estimated average annual cost per motorist April 2010 | Estimated average annual cost per motorist April 2011 | Percentage increase |
| Servicing | £301 | £317.25 | 5.4% |
| MOT | £54 | £54.85 | 1.6% |
| Tax | £173.07 | £181.92 | 5.1% |
Source: Sainsbury's Finance
Short of chaining yourself to Westminster Palace or writing to your local MP, there's not a lot you can do combat rising motor taxes! But there are a few ways to slash the cost of your MOT and general mechanical costs; read Drivers: Cut the cost of your MOT and Don't overpay for breakdown cover! for some money-saving motoring tips.
Do you agree?
Do you agree that Renaults are the cheapest cars to run? Which cars do you think make the thriftiest motors?
Let us know in the comment box below.
More: Compare car insurance policies at lovemoney.com | The ten most vandalised cars | 10 mistakes to avoid when buying a car
Be the first to comment
Do you want to comment on this article? You need to be signed in for this feature