How to be a cashback king!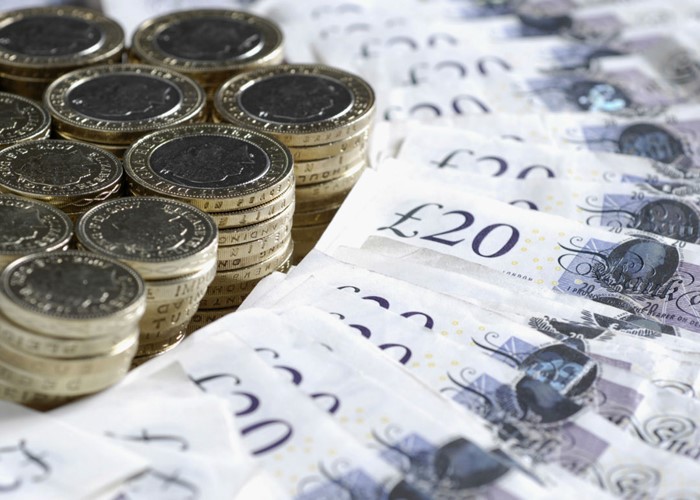 A simple tweak to your online shopping habits will give your bank balance a boost!
Despite being a financial writer, and enjoying saving a few quid here and there, it took me a long time to get into cashback. This was mainly because I didn't think it would be worth the hassle. It was also slightly unbelievable: why would companies give me money back just for clicking through to them via a cashback site? Surely it was too good to be true?
Evidently not.
There are an awful lot of cashback companies out there, and not all of them have glowing reports, but it can be a money-spinner if you know what you are doing. Here, I will unravel the mysteries of the cashback world and identify the top players.
How does it work?
The concept is pretty simple. You register with a cashback site and when you are shopping online, you visit your chosen retailer through a link on your cashback site.
If you then go on to purchase something, your purchase is tracked. The retailer pays a commission to the cashback site for driving traffic to their site, and they in turn give you a percentage of the money.
Avoid common cashback traps
Provided you are not tempted to buy things you wouldn't normally, or choose one retailer over another just because they are registered on your cashback site (even though they might not give the best overall deal) then you can really work the system to your advantage.
If you stick to these simple rules, you won't go far wrong:
Never pay to become a member of a cashback site. The good ones are all free. Some may charge you an annual fee, but this will only be taken when you start earning cashback.
There will probably be occasions where cashback doesn't track properly, so don't rely on it. It is a bonus, nothing more; don't allow it to drive your purchasing decisions!
When you have reached the minimum pay-out level for your site, withdraw your money immediately. Cashback sites have been known to go bust, and they will take your stash of cash with them when they go down!
Clear your cookies before using cashback sites. For any technophobes, cookies are simply tracking devises that show which sites you have visited. By tracking your movements, retailers can see that you have come to their site through a cashback site. Sounds a bit 'Big Brother', but if you don't clear out old cookies your visit might not log as a referral from your cashback site, and the retailer won't pay up. To clear cookies, open your browser, click on Tools, Internet Options then under Browsing Options click Delete.
Who are the top players?
Now you know how to operate the cashback system, which company should you sign up with?
Related blog post
There are lots of small companies out there, but it may be a case of 'bigger is better' when it comes to cashback! Small sites are less likely to have good deals, whereas the largest sites can offer better rates as they are able to negotiate exclusive deals with big traders.
On the negative side, they may charge you an annual fee, which will be taken from your cashback earnings. But you might decide this is worth paying for access to the better deals.
TopCashBack
TopCashBack is billed as the UK's #1 cashback site (a claim quite a lot of them make!) and does actually come out top in plenty of polls. They have a great payout rate and generally get good feedback from their customers, with only a few complaining that their cashback hasn't tracked.
They are a large company and boast relationships with many of the big retailers, and they don't charge an annual admin fee.
Quidco
Quidco is the largest of the cashback sites, boasting around 1,200 major retailers. It has a good tracking rate and reasonable customer service.
Despite a £5 annual fee this is the site I chose. To date I have received all of my cashback with no problems, although some customers do report tracking problems and unpaid cashback. The annual fee may put some off, but the consistently good offers make it worth it for me.
Related how-to guide
Seven ways to save heaps of money this week - and every week!
See the guide
You can now register your credit/debit card with them and get cashback from selected high street retailers, so you can earn even when not shopping online. You can download their iPhone App which uses GPS technology to locate shops near you that pay in-store cashback. The App also pays you just for entering a shop (hello, Big Brother!
You can read about the pros and cons of that in this article: Get paid for walking into a shop.
Gift To
If you fancy being a philanthropist (well, sort of) Gift To gives you the opportunity to earn free cashback for both yourself and your chosen charity. They offer a £2.50 incentive to sign up, so just register your debit or credit card and get shopping.
The site might not provide the best offers on the cashback market, but it does mean you can assuage your consumerist guilt in the knowledge that at least some of your spending will benefit your favourite charity.
Other sources of cashback
It's not just online shopping that allows you the chance to make a few quid back in cashback - your choice in financial products also offers you cashback options! Have aread of Get cashback with your current account and Earn cashback on your car for more.
More: Why a few white lies could cost you a fortune | Your landline is too expensive!
Be the first to comment
Do you want to comment on this article? You need to be signed in for this feature