Six Great Tips For Getting A Personal Loan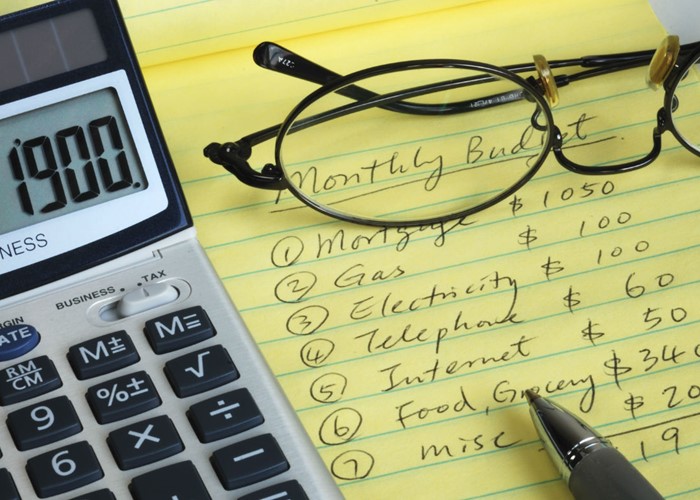 Here are some great tips to help you get your loan and to avoid some of the booby traps along the way.
Credit cards can easily be mis-used, but it's hard to mis-use an unsecured personal loan with a fixed interest rate. You simply set aside enough money to pay off each monthly bill. That's why I like them.
But getting a half decent one can be tricky if your credit rating isn't perfect and, regardless of your credit history, there are some booby traps to watch out for whilst you're doing it. Here are some tips for any and all hopeful borrowers:
1. If your credit record isn't perfect
If you apply for a loan beyond your reach, you may be offered a much worse interest rate than the 'typical' APR advertised or, more likely, you'll be rejected. This will make your credit record even worse, because making multiple applications in a short space of time looks bad to many lenders.
Consider a tactical application. You're more likely to be accepted if you go for a loan with a slightly higher typical APR. Take a look at our loan partners page, for example. (Although we have partners, you can still compare the whole loan market through us.) This page contains the two cheapest loans on the market, supplied by Moneyback Bank and its owner, Alliance & Leicester. With these, an £8,000 loan over three years will cost you in interest just £778 and £802 respectively.
However, our data shows that just 20% (approximately) of applicants for these loans are successful, because they want the borrowers with the best records. Now compare this with Northern Rock, which costs you £914 in interest, but the acceptance rate is excellent at around and above 40%.
2. Look at costlier loans with more flexible terms
Some loans are flexible: they allow overpayments or a full, early settlement without penalty. Northern Rock's (I noticed when researching point 1 above) is unusually flexible in that it allows as many overpayments as you want for any amount, plus you can pay the whole lot off early.
If you took your £8,000, three-year loan out with them and overpaid by £150 roughly every three months, you'd save about £150 in interest, so that you've paid no more than a borrower with Moneyback Bank. Furthermore, you'll pay off your loan in just two years and five months, so you'll have a seven-month savings head-start. This would be about £2,000 in the bank by the end of year three, if you saved all the money you had been putting into repaying your loan!
You can find more flexible loans through The Fool by looking at the 'Other Charges' column in our comparison tables. Look for the words 'No charges that we know of'. You can then get further information by clicking on the 'Details' button.
3. What happens if you're declined?
Referring back to point one, above, you may be wondering what happens to the 60-80% who are rejected. Well, in addition to having a small mark put on your credit record, you are often referred to secured-loans companies, which will ring to pressure you into buying a loan that may be dodgy and probably expensive, with variable (not fixed) interest rates.
Sadly, we at The Fool can't stop lenders doing this to you even when you take out a loan through us. However, you can stop it yourselves! What you must do, as always, is read every page of the small print thoroughly. There will be a check box to stop the lender passing on your details to any other company. Some lenders make it difficult to find, so click on every link and read through it thoroughly.
4. Ring a company you already deal with
If your credit record is looking pretty rough, you may find that contacting a company which you already have a product with is your best bet. Don't just snap up any old loan it offers you though; think carefully about how much it costs, and consider whether you could do better.
You could always ask the helpful Fools on our Dealing with Debt board if you'd like their views on a loan you're offered.
5. Get a quote with PPI
Payment protection insurance (PPI ) is hideously over-priced when you buy it alongside a loan. A £7,500 five-year loan with the cheapest provider, Moneyback Bank, at its typical interest rate equals £146 per month. If you add to it Moneyback's PPI it costs £185 or £39 more per month. This will cost you an additional £2,340 by the end of the loan!
However, if you buy PPI separately with a provider like SecurityFirst, it'd cost a fifty-year old £332 in total (£5.53pm), and a 25-year old just £153 (£2.55pm). (Some providers make it more expensive for older people as they're more likely to become ill.) These are huge savings of £2,013 and £2,192 respectively!
If you decide to get PPI, make sure you thoroughly read and understand the small print, especially what claims are excluded, to make sure it's suitable. To take just one example, it's less beneficial to self-employed people. Learn more about stand-alone PPI in Ditch Your Rip-off Protection Today!
Thing is, you're more likely to get a loan if you request PPI, because the lender makes so much money from it. So, you could hugely improve your chances of getting a loan if you submit a request for it with payment protection insurance included. Then, as soon as you've got the paperwork, you send it back without signing it and ask for a re-quote without PPI. It would be very difficult for the lender to subsequently decline your amended application. But please make sure you do send it back without delay, or it'll cost you!
6. Watch the APR; it can be misleading
Lenders can manipulate APRs (the annual percentage rate of interest) to make them look better than they are. Therefore, to compare loans you should ignore the APR and instead look at the total amount repayable and the monthly payment. We make this easy for you in our loans centre.
7. Don't let the lender drag out your loan
Finally, the lender may offer you a longer loan than you ask for, tempting you with lower monthly payments. However, you'll pay more in interest if it's spread out for longer, so you should aim to pay off your loan as quickly as you can realistically afford, bearing in mind you still need to have enough money set aside each month to be able to cope with inflation (rising prices) and emergencies.
You might improve your chances of getting a loan by pretending you want to spread out the payments further. If you want to pay it off over three years, get a quote for five years instead. Then, when the paperwork arrives, send it back immediately without signing it, saying that you've changed your mind and want it over three years. They're less likely to turn you down then.
However, they might turn you down, even if they've transferred the loan to you before you've returned the paperwork (which they often do, the cheeky devils). So make sure you don't spend any of the money you've received, or don't pay off any other debts with it, until you've agreed the loan.
> In our personal loans centre, we do our best to make the main benefits, drawbacks and small print of each loan clear for you, although there's no substitute to reading the lender's terms and conditions yourself! Compare unsecured personal loans.
> Loan Rates Suddenly Leap
> The Loan Arranger Rides Again
Be the first to comment
Do you want to comment on this article? You need to be signed in for this feature