Earn cashback on your car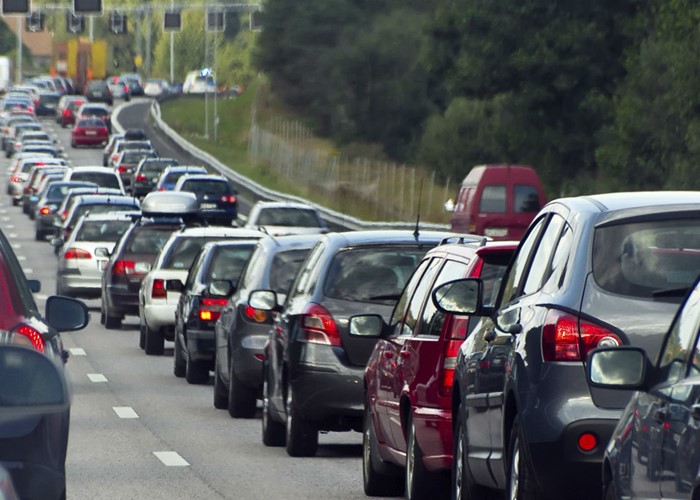 Thanks to this new offer, you can make some money back on your petrol expenditure.
With petrol prices once again hitting new highs of late, drivers are certainly feeling the pinch. However, thanks to a brilliant new offer from Barclaycard, they can now enjoy a decent chunk of cash in return for the money they spend at the pump.
Cashback on your petrol
Barclaycard has launched a new initiative, offering 10% cashback whenever you use a Barclaycard credit card to pay for petrol before the end of August. The offer is valid for all new customers applying for Platinum, Simplicity, Gold and Initial cards, and the cashback is capped at £30.
OK, it's a shame that the cashback is capped, but that's still a phenomenal offer in my book. To get the maximum cashback, that works out at needing to spend £50 on petrol every fortnight from now until August 31st. My wife and I easily spend that at the moment, and it's not like we're using the car a lot.
And with the cost of petrol continuing to rise, it's certainly a bonus to have the opportunity to get a little bit of money back for such an outlay.
The Platinum cards
Barclaycard offers a number of cards under the Platinum name. Let's take a look at them:
| | | | |
| --- | --- | --- | --- |
| Card | 0% period on purchases | 0% period on balance transfers | Balance transfer fee |
| | 3 months | 20 months | 3.2% |
| | 3 months | 18 months | 2.9% |
| | 6 months | 14 months | 2.7% |
| | 12 months | 12 months | 2.9% |
That's four very attractive cards, but in quite different ways. The top two cards are designed for borrowers who need to make use of a decent balance transfer facility – in other words they already have a chunk of debt on an existing credit card, and want to move that debt to a card where they can pay it off in stages without incurring interest. While they offer three months interest-free on purchases, they are not exactly aimed at those looking for a new credit card for purchases.
Related how-to guide
A car is a significant purchase. Take your time and ensure that you get the best possible deal.

See the guide

However, the bottom two cards are a far more attractive proposition, particularly the card offering a full year free of interest on both purchases and balance transfers. While this is not quite the best all-round credit card, it's still a tremendous card.
The Simplicity card
As someone who likes a simple, quiet life, the Barclaycard Simplicity card has always appealed to me. No matter whether you use it for spending or for balance transfers, the rate of interest you face is always exactly the same – 7.9%.
So if you don't feel the need to pay off your debt in stages, but don't want to get whacked with a massive rate of interest should you not pay the whole thing off each month, this is a grand card.
The Gold and Initial cards
Neither of these cards are particularly spectacular, but they are decent options if you are just starting out with credit cards, as you only need an average credit record (at most) in order to get them.
The Gold card offers 0% interest on balance transfers until July next year with a 2.5% transfer fee, while the Initial card doesn't offer any promotional deal besides the fact that you may qualify for it if you earn more than £10,000.
Alternative cashback at the pump
It's not just Barclaycard that offer you a chance to make a few quid back on your petrol spending though. The AA has its own credit card which offers reward points on your spending on motoring expenses (and indeed non-motor related spending!).

Jane Baker warns you against credit card pitfalls which could cost you a small fortune.

If you are not a member of the AA then you'll receive one reward point for every £1 you spend on motoring purchases, and one point for every £2 you spend elsewhere. This return is doubled if you are a member of the AA.

Those reward points can be used for a range of treats, from cheaper insurance from the AA, motoring products or vouchers for days out. But best of all, they can also be converted into cashback!

Another card which offers an extra return on the spending you do at the pump is the MBNA with Cashback Visa, which offers a rate of 1.25% cashback on the spending you do in supermarkets and on fuel. Your spending elsewhere will see a return of 0.5%. There is no cap on the cashback, nor an annual fee to take into account.
Earning cashback everywhere
Of course there are cards that simply offer a flat rate of cashback on your spending, no matter where it takes place, and one of these is the undoubted market leader, the American Express Platinum cashback card.
This nifty bit of plastic offers a whopping 5% cashback on all spending in the first three months, up to a maximum of £100 in cashback. After that, the cashback rate is tiered depending on how much you spend. Spend up to £3,500 and your cashback rate will be 0.5%; spend up to £7,500 and the rate will be 1%, while spending above that level will see a cashback rate of 1.25%.
Again, there's no fee, while you even enjoy 0% interest on purchases in the first six months!
There's also the Egg Money World MasterCard, which pays 1% in cashback up to a maximum of £200.
And finally, there's the Capital One World MasterCard, which pays 1% on all spending. There is an annual fee of £30, though you will get a £10 bonus each January to reward your loyalty.
Earning cashback with your debit card
It's not just your credit card that gives you an opportunity to earn cashback – even current accounts are getting in on the act now.
If you take out the RBS Standard current account or the NatWest Current Plus then you will enjoy 2% cashback, up to a maximum of £125, for all the spending on your debit card in the first six months of having the account.
For more on this deal, be sure to have a read of Get cashback with your current account.
More: Compare current accounts | The most flexible mortgage in the UK! | Get your insurer to pay out
Be the first to comment
Do you want to comment on this article? You need to be signed in for this feature