Why house prices will rise over the next five years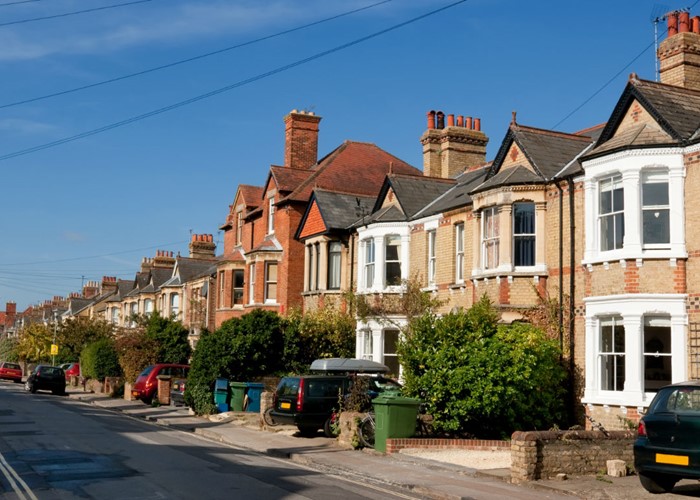 Homeowners are confident house prices will rise in the coming years. Are they right to be so positive?
Despite the stalled nature of the property market over the past year, those who are already on the property ladder are full of confidence that their biggest asset will grow in value by 2016.
A new survey by Your Move, an estate agency firm, found that almost 80% of homeowners expect house prices to rise over the next five years. Just 11% reckon that house prices will decline over that period.
This comes in the same week that a report by the Centre for Economics and Business Research suggested that house prices will jump by 16% by the end of 2015.
Where has this property optimism come from? And is it anything more than wishful thinking?
Turkeys voting for Xmas
Asking a homeowner whether their property is likely to rise in value is perhaps not the best way to work out the future of house prices. After all, for many of them to suggest their asset would lose value is akin to turkeys voting for Christmas.
However, the Your Move survey uncovered some surprising realism, at least in the short-term. The majority of homeowners expected house prices to fall over the next year or so, with just 37% forecasting house price growth over the next 12 months, compared to 75% this time last year.
Even on the long-term prospects for house prices, expectations have dimmed. The predicted house price growth over the next five years has dropped from 10.6% a year ago to 6.9% today.
A jump of 16%
In contrast, it's the technical experts that are somewhat more optimistic, with the Centre for Economic and Business Research forecasting house prices will jump by a whopping 16% by the end of 2015.
Related how-to guide
Buying a property is a massive financial commitment. Follow these tips and it should all go relatively smoothly!
See the guide
The CEBR reckons that despite the current lacklustre performance of the sector, things will stabilise by the end of the year and then pick up, with average growth of 4% a year thereafter.
Given the comatose state of the property market – a state it has been in for quite a while now – it seems almost perverse to be so optimistic about its immediate prospects.
The frozen mortgage market
The biggest factor that has held back both house prices and property transactions in recent months has been the difficulty in getting hold of a mortgage. In April, mortgage lending totalled just £9.8bn, down 14% from March and 5% from April last year, according to data from the Council of Mortgage Lenders.
What's more, Bank of England figures show that just 45,156 mortgages were approved for house purchases in April, the lowest number since the Bank's records began back in 1992.
Indeed, a whopping 75% of would-be homebuyers surveyed by Your Move pinpointed the lack of mortgage finance as the reason they have been unable to buy a home, up from 70% last summer. If house prices are to rise as the CEBR and homeowners expect, this situation needs to drastically change.
Things need to change
Indeed, if we are to have any semblance of a 'normal' property market, things are going to have to improve. The CEBR reckons that within the next 12 months the banks' balance sheets will stabilise sufficiently that they can start loosening up and lending more freely. Perhaps.
Related blog post
John Fitzsimons writes:

Guest blogger Stuart Law explains why private investors and developers are filling the lending gap for first-time buyers.

Read this post
Another sign that lenders may soon be able to lend more is the recent awakening of the securitisation market. This is where a lender may package up a portion of its loan book and sell it on to investors, raising further cash for future lending, and was a big part of the plans of many lenders before the credit crunch.
Unsurprisingly it more or less came to a halt after the Northern Rock fiasco, but things are kicking up a notch. Last month, Santander managed to clinch a £3.75bn sale of mortgage-backed bonds, the largest securitisation since 2007. Both Northern Rock and Skipton Building Society have issued smaller deals in recent months, so the signs are positive.
Supply and demand
The other reason for house price optimism is an old one, but it's one that won't go away. There simply aren't enough properties to meet demand at the moment.
House building totalled just 130,000 properties last year, nowhere near enough to address the undersupply that was already evident. We have already seen the impact that a lack of supply is having on the rental market, with rents regularly hitting new highs in recent months. The average rent in England and Wales stood at £692 a month in April according to LSL Property Services, another record high.
And that lack of supply will continue to push house prices upwards, once borrowers are in a position to actually access funding for property transactions. With Halifax research identifying that 77% of non-homeowners still aspire to buy, that's an awful lot of demand for property.
Hello Generation Rent
Whether that is a good thing or not is debateable. After all, as an exhaustive new study by Halifax demonstrates, the UK is rapidly becoming a nation of renters who have given up on the prospects of owning their own home.
Nearly half of 20-45 year olds surveyed by the bank believe that the UK is moving towards a European model where renting is the norm, and that we will be a nation of renters within a generation. Two-thirds said they had no prospect of ever buying a home.
As the report highlights, such a phenomenon would have significant results. For starters, fewer people buying homes could mean a lack of funding to cover the costs of house building in the future. What's more, there would be a widening of the wealth gap between those that own their own home and those that don't.
More: Working out what a 'good' mortgage rate is | Fix your mortgage at 4% for five years
Use lovemoney.com's innovative new mortgage tool now to find the best mortgage for you online
At lovemoney.com, you can research all the best deals yourself using our online mortgage service, or speak directly to a whole-of-market, fee-free lovemoney.com broker. Call 0800 804 8045 or email mortgages@lovemoney.com for more help.
Be the first to comment
Do you want to comment on this article? You need to be signed in for this feature