How to be the perfect tenant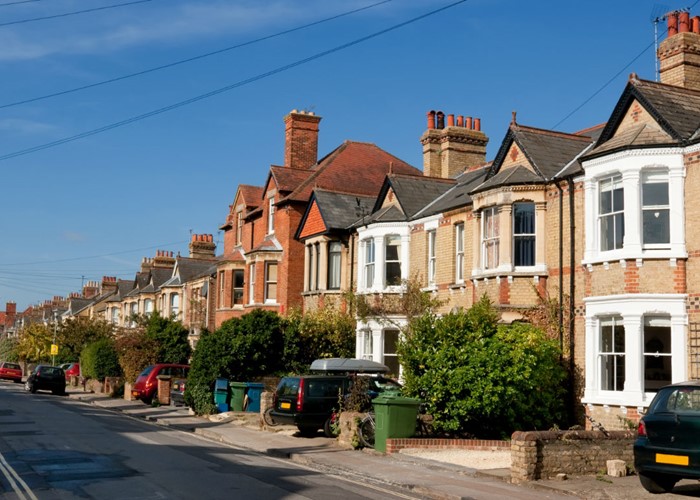 With tenant demand at record levels, it's important to find ways to emphasise why you're a great tenant!
The days are gone where tenants could haggle with landlords over the cost of the rent. Tenants now have to battle it out amongst one another as landlords cherry-pick the most desirable people to live in their properties.
According to research by spareroom.co.uk there are almost nine applicants for every room or property in some areas of the country. That's a lot of people to outshine if you want to catch the landlord's attention.
A survey by Halifax Landlord Insurance last year found the most desirable tenant is a female medical professional, aged between 36 and 45, living in London and earning between £20,000 and £30,000 a year.
But if you're not a lady doctor living in the capital, what can you do to make yourself attractive to potential landlords?
Paperwork
Landlords are fussy about who they let their properties to, and with good reason. They're going to check you out before letting you move in.
This will involve checking you work where you say you do, have a sufficient income to pay the rent and have been a good tenant in the past.
Related how-to guide
How to pick the right property, get the right mortgage, take out the right insurance, choose the right letting agent and most importantly, unravel all that red tape!
See the guide
Any potential landlord will probably require a reference from your existing or previous landlord – so make sure they have nothing bad to say about you. This means looking after the property, paying the rent on time and not leaving your ex-landlord with a string of debt collectors beating down the door looking for you.
So, have the paperwork that proves all this ready and to hand: references, a couple of month's bank statements, and pay slips or a letter from your accountant if you're self-employed.
Be ready with the readies
If you find a property you like and the landlord likes you enough to go ahead, you're likely to need a month's deposit upfront as well as the first month's rent. Make sure you can get the money easily enough and won't have to approach the Bank of Mum and Dad or give notice on a savings account.
In short, you should be organised enough and solvent enough to produce an immediate deposit.
Get a guarantor
Some landlords shy away from young renters without a track record of paying rent each month or looking after a property. If this applies to you then line up your parents as guarantors.
This means the landlord can pursue them for any unpaid rent or other money you might owe – such as for damage to the property.
Don't have any bad habits
Related blog post
John Fitzsimons writes:

Guest blogger Stuart Law explains why private investors and developers are filling the lending gap for first-time buyers.

Read this post
Smoking's not good for a property. It makes it smell and can turn the ceiling and walls an unsightly shade of yellow. So make sure any prospective landlord knows you're a non-smoker. If you do smoke, keep it to yourself and if asked, promise not to smoke inside the property.
Pets are another problem. Some landlords won't be keen on pets while others with leasehold properties and rules set by the freeholder wouldn't be able to let the property to you and your cat/dog/snake even if they wanted to.
And it's probably best not to have a criminal record either – a particularly cautious landlord might get a CRB check done. Best be good to be on the safe side.
Have a good credit record
Pretty much all landlords will do a credit check on prospective tenants so make sure there's nothing bad for them to find. This means paying all your bills and debts on time. A missed phone bill or late payment on your credit card could make all the difference.
You can check your credit report with a credit reference agency such as Experian or Equifax and get mistakes removed or enter notes of explanations where appropriate. You can get a free trial with Experian with lovemoney.com - just remember to cancel before the end of the trial period of you will be charged!
Act quickly
Make the time to view properties and be flexible about when you can go. You might find that most people can only view after work hours or at weekends so if you can take some time off during the day it will increase your chances of seeing a cracking property before anyone else does.
Once you've found one you like, act quickly. Now is not the time to procrastinate. Tell the landlord or agent that you'd like to go ahead and ask them to take the property off the market. Get the contracts signed as soon as possible.
The quicker you can move in the better – if the property's empty the landlord will want you to move in within days not weeks. However if the landlord is waiting for a current tenant to move out first, you might have a little more leeway.
More: Get a market-leading mortgage | Make £125 from your current account | The best mortgages for low deposits
Be the first to comment
Do you want to comment on this article? You need to be signed in for this feature