New card offering 15 months 0% on spending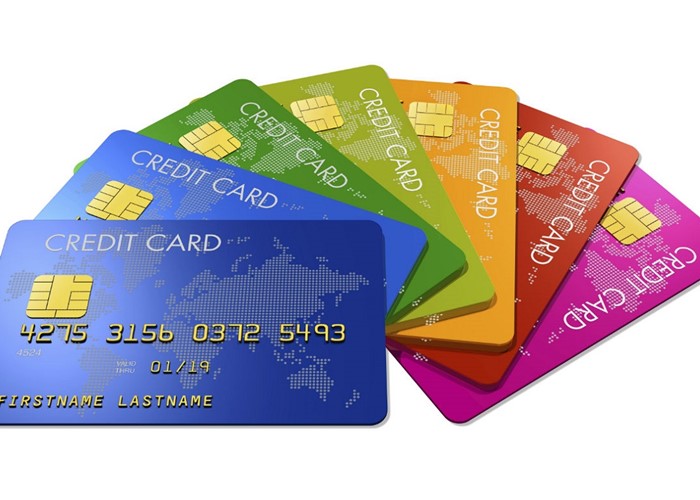 Tesco has revamped its Clubcard credit card to claim top spot in the credit card tables.
Having recently had a little boy, I can honestly say that my spending has gone a bit haywire of late. Whether it's baby milk, nappies, dummies or new clothes, there's never any shortage of things for me to be chucking cash at.
If you're in a similar situation, with some big spending on the horizon, then it makes sense to snap up a card which offers 0% interest on your purchases for an extended period of time. That way you can spread out your payments, paying off the debt in stages without having to worry about interest mounting up.
15 months free from interest
Over the past couple of years, Tesco has been a leading player in the purchase credit card market with its Clubcard credit card. It was the first to move to a full year of 0% interest, then moved to 13 months once other providers started to match the offer.
Section 75 of the Consumer Credit Act can help when your credit card purchases go wrong
However, since February it has taken a backseat to Marks & Spencer, who launched an amazing offer of 15 months interest-free purchases on the Marks & Spencer MasterCard.
Now however, Tesco has risen to the challenge, upping its own offer to match that of Marks & Spencer.
The top ten purchase cards
So now we have a new card sharing top spot in the best buy tables. Let's take a look at the ten cards which offer the longest 0% periods on purchases.
| | |
| --- | --- |
| Card | 0% period |
| | 15 months |
| | 15 months |
| | 13 months* |
| | 13 months* |
| | 12 months |
| | 12 months |
| | 12 months |
| | 10 months |
| | 9 months |
| | 9 months* |
*For current account holders.
As you can see, six different providers offer cards of at least 12 months free from interest. So if you have some sizeable spending coming up, and would like to spread the payments, you have a fantastic range of options at the moment.
More than just a 0% card
I have had the Tesco Clubcard credit card for a couple of years now, so my 0% period has long since expired. However, I haven't moved to another card because I believe I'm still getting great value from the Tesco card. That's because it's far more than just a 0% card.
With the Tesco Clubcard credit card, the spending you do – no matter where you do it – helps you to accrue Clubcard points. For every £4 you spend, you receive one Clubcard point.
For dedicated Clubcard point collectors like me, this is a fantastic deal. I do all of my shopping in Tesco anyway, but thanks to the credit card I'm still racking up points even if I'm spending money in Sainsbury's or Asda! By putting as much of my monthly spending as I possibly can on the card, I really give my Clubcard account a boost.
Related how-to guide
How to destroy your credit card debt quickly and effectively.
See the guide
And I can then use my Clubcard vouchers to pay for my shopping, convert them into Airmiles, or use the vouchers for a wide range of days out.
When 15 months isn't long enough
Of course, for many of you, the most important thing about a credit card like the Clubcard credit card is the 0% period. And for most people, 15 months is more than enough time to pay off whatever large spending you may have in the pipeline.
However, if you have some serious spending ahead, then perhaps you could do with even longer to pay off that debt before you start getting whacked with interest. In which case, it might be an idea to spend on your existing credit card, and then move that debt over to a specialist balance transfer card. That's because the current top balance transfer card offers an incredible 20 months of 0% interest on transfers, an almost ludicrously long period!
Check out the ten longest balance transfer cards in the market today:
| | | |
| --- | --- | --- |
| Credit card | 0% period | Transfer fee |
| | 20 months | 3.2% |
| | 18 months | 2.8% |
| | 18 months | 2.8% |
| | 18 months | 3% |
| | 18 months | 2.9% |
| | 18 months | 2.88% |
| | 18 months | 2.89% |
| | 17 months | 2.9% |
| | 17 months | 3% |
| | 17 months | 2.95% |
Of course, the fee you have to pay when transferring debt should also play a big part in your decision when picking a balance transfer card. While the Barclaycard Platinum is streets ahead in offering 20 months free from interest, the fact that it also charges the highest fee of the top ten means that for some borrowers it may not be such a great choice. Find out more in The top balance transfer credit cards.
More: New cheapest 0% balance transfer card | Why shopping at Tesco will cut your energy bill
Be the first to comment
Do you want to comment on this article? You need to be signed in for this feature