Supermarket refunds: shoppers made to wait weeks for refunds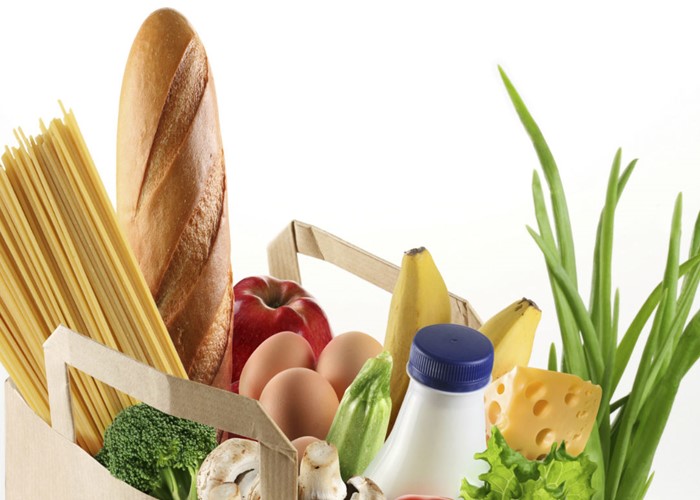 An investigation has discovered some shoppers experienced lengthy refund delays from their supermarket that left them struggling to pay their bills.
Almost all of us rely on supermarkets for the bulk of our food shopping, which is one of the most significant outgoings we face each month.
And while on the whole, they tend to do a good job, there are inevitably times when things go wrong.
It might be that when you get an item home, you discover it's past its 'sell by' date, or perhaps you've ordered a food delivery that never showed up.
All of the main supermarkets have policies on how quickly they promise to refund you your money on those occasions when something is amiss.
But are they as good as their word?
I need my money back
Consumer champion Which? have done some digging on this front, contacting many shoppers who left negative comments about lengthy refunds on supermarkets' social media profiles.
In some cases, these shoppers said they were unable to buy food or pay their regular bills because they were having to wait for the refunds to which they were entitled.
Only disgruntled Tesco and Sainsbury's shoppers were willing to share their stories in the end according to Which? but it makes for pretty disheartening reading.
One Sainsbury's shopper, for example, found that everything they had asked for in a Click and Collect order wasn't there, and so asked for the money paid for the missing items to be refunded.
They had to wait a staggering three months, and even then, they only got the money back after contacting Sainsbury's executive office.
Another Sainsbury's shopper reported waiting six weeks to get her refund of nearly £90 after the supermarket cancelled her delivery. She said that she had to borrow money in order to cover her bills as a result.
There are horror stories from Tesco too, though they tended to be rectified more swiftly.
One shopper was charged twice for a shop and was told they would have to wait 10 days to get their money back, while another told Which? they had to wait six working days to get their money refunded after a delivery was cancelled with little notice.
How long should I have to wait for a refund?
Each of the nation's main supermarkets have slightly different timescales in place during which they pledge to return your money to you.
The shortest is Iceland, which reckons you should get the money back within two to three days, while Ocado says you may need to wait up to 10 working days. In general, though you're looking at a wait of up to five working days.
It's a good idea to do your homework on the refund policy ‒ and the likely timescales for getting the money back ‒ for any supermarket you're planning to order from, particularly if money is sufficiently tight that a delayed refund may cause further financial worries.
Double standards
While it was only Tesco and Sainsbury's shoppers who were willing to discuss their experiences with Which?, I have no doubt that every supermarket has shoppers who have had a similarly unpleasant time.
And this is a clear example of double standards. I wouldn't be able to put off handing over the money for my shopping for a week, let alone for three months, the way that certain supermarkets have delayed repaying refunds.
Ultimately, if shoppers are due refunds, it is because in some way the supermarket has fallen short.
To turn that disappointment into a double whammy, by letting the shopper down and then forcing them to wait a lengthy period for their refunds, is out of line.
Now, it's absolutely true that these issues will only impact a minority of customers. And when things go wrong, generally supermarkets seem to do a decent job at putting things right and refunding the owed money in a timely period.
However, that doesn't make it any better for the poor unfortunate exceptions who are on the receiving end of shoddy service and dragged-out refunds.
It's particularly notable and worrying that some of the worst-hit in the cases identified by Which? were households where money is already tight, perhaps due to a reliance on benefits, making the impact of those delays even more dramatic.
The cheapest supermarket home deliveries
Don't stand for it
My family have relied on Click and Collect services for the last year and a half due to the pandemic, and on the whole, it has been pretty good.
However, there have been occasions when things have gone awry ‒ food items that have been supplied in poor condition, or even out of date.
And my approach here has been a bit patchy. Sometimes I've phoned up to complain and got a refund. Other times I've simply waved it off as unfortunate and taken the hit.
This isn't a great way to handle things though. Supermarkets should be given the opportunity to put things right, and if they still don't hit the required standard then they should be pushed for some form of compensation.
Thankfully in some of the cases covered by Which?, both Tesco and Sainsbury's did offer 'goodwill' vouchers to the impacted shoppers, as they should.
If we want our supermarkets ‒ or any retailers for that matter ‒ to improve their standards, then we need to be prepared to call them on it when they slip up.
Be the first to comment
Do you want to comment on this article? You need to be signed in for this feature