The 12 biggest property blunders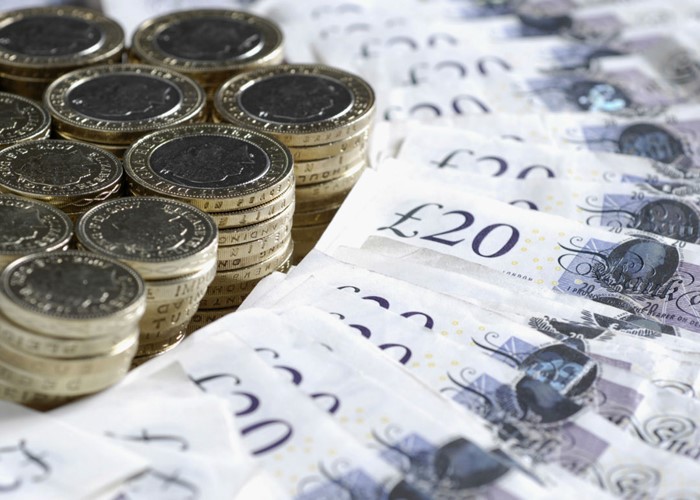 If you're hoping to buy a property, make sure you don't fall foul of these 12 mistakes...
Having put my first tentative foot on the property ladder a few years ago, I'm now in the process of moving up another rung. And this time, I'm doing things slightly differently.
Personally, I don't think there's a better way to learn about buying a house than from your own humble experience.
However, if you are considering purchasing your first home, or even your second, (or even if you're just looking for a new place to rent), here are 12 blunders to avoid at all costs when you view a property for the first time!*
Arriving late
If you've booked a viewing, make sure you show up on time. If you arrive late, you'll be in a rush, and you may not have time to view the property fully - particularly if other people are viewing the property at the same time as you.
If you're seriously thinking of buying the property, you need to give yourself plenty of time to get a feel for what could be your new neighbourhood, and find out whether there are good transport links and what amenities are on offer. If you MUST have a decent local pub, for example, make sure you check it out.
Arriving alone
It's always worth having a second opinion! So don't simply turn up on your own. By having a friend with you, not only will you be safer, but your friend may notice something about the property you haven't.
Arriving unprepared
Make sure you ask questions. Failing to ask questions could result in you thinking of something important at the last minute, when it's too late!
Related how-to guide
Buying a property is a massive financial commitment. Follow these tips and it should all go relatively smoothly!
See the guide
So it's well worth sitting down beforehand to prepare a list of questions. If you're bringing a friend with you who has first-hand experience of buying a property, he/she might be able to help you with this.
As you walk around the house, note down the property's features, fixtures and fittings, any further expenses, characteristics of the surroundings and your immediate impressions.
By doing this, you'll be able to easily weigh up the pros and cons of the property and this will also help you to compare it to any other properties you view.
Ignoring the occupiers
Similarly, don't ignore the people who live in the property (if they are present at the viewing). They have first-hand experience of living there so who better to fire questions at? If there's something niggling at your brain, ask it!
The occupiers should also be able to tell you about the local area, and what the neighbours are like. It's worth finding out how long they have lived there and what their reasons are for moving. That said, they may not be completely truthful of course!
Relying on memory
Unless you've got a photographic memory, it's well worth taking a camera with you when you view a property. Usually you'll only remember the good points or the very bad points - in fact, I had forgotten an awful lot about my flat by the time I moved in - so taking a few photos will help you to have a clear, objective way to remember the property by.
Focusing on the clutter
Try to remember that a lot of the clutter and furniture in the property will vanish if you decide to buy. It can be difficult to imagine what the property looks like without the current owner's furniture, but try not to let it put you off. Instead, focus on the size of the rooms.
It's also worth checking what furniture is included with the property (if any), and working out whether the furniture you already have will fit.
Viewing the property only once
Don't make a decision based on only having seen the property once. It's well worth going back for a second viewing at a different time because properties can appear to change at different times of the day.
For example, what may have seemed like a quiet street could suddenly become full of noisy traffic during rush hour.
Only viewing the property in the evening
Not dissimilar to the above, it's worth viewing the property during the day because places can look different in natural light. You're more likely to spot interior problems in daylight and you will be able to assess whether the property gets much light or not.
Forgetting to look around communal areas
If the property you are looking at is in a development, make sure you take a note of what the communal areas are like.
Are the grounds well maintained? How expensive is the ground rent? How often is the rubbish collected? Is there a locked gate to the grounds to prevent people who don't live there from getting in?
Ignoring parking
If you have a car, make sure you check out the parking options. Does the property have a driveway or a garage? If not, is there private parking in the development or will you have to park on the road?
Buying your first property? Check out these top tips....
Find out whether there is a guaranteed parking space included (some blocks of flats have more cars than parking spaces), or whether you will need to buy a residential parking permit from the council.
Ignoring transport links
If you don't have a car, make sure you research the local transport links. It may even be worth doing a trial run of your journey into work to find the best possible route - make sure you do this during rush hour if possible so that you can get an accurate idea of whether the commute is practical.
Ignoring the estate agent
Estate agents have a bit of a reputation. So make sure the one you're dealing with is reputable. It's worth checking out their website to see whether they are members of any professional associations, whether they have won any awards, and whether their information is accurate and up to date.
It's also worth asking the estate agent you're dealing with directly how much experience he/she has with selling properties in the area - is he/she knowledgeable about the property and market in general.
And if you're going to be renting the property, find out whether the estate agent will be managing it, or if not, who will be. Also make sure you check out whether there's a tenancy deposit scheme in place. Find out more about protecting your deposit in eight easy steps.
Don't forget, once you've found the right property, your next step is to find the right mortgage! Have a read of Ten steps to finding a mortgage for some tips.
*Thanks to Young London for these tips.
This is a classic article that has been updated for 2011.
More: How to beat rising prices | Buy your first home in four easy steps | Save money with a tracker mortgage
Be the first to comment
Do you want to comment on this article? You need to be signed in for this feature