Tesco double Clubcard points are back!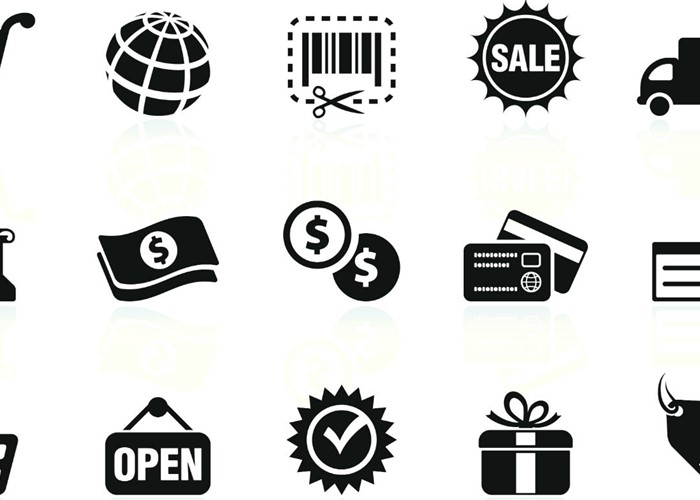 If you're a Clubcard holder, you could be making huge savings after Tesco re-launched its Voucher Exchange scheme...
I've always classed store points cards as little more than wallet fodder; plastic to fill up your purse when you're too young or skint to get a proper card!
But Tesco seems to be setting out to prove me wrong. As this week it has re-launched its Voucher Exchange scheme – so if you've got a hefty points balance on your Clubcard, then you could make some huge savings.
How does it work?
The scheme works in much the same way as Tesco's pre-Christmas Exchange by allowing customers to trade in Clubcard vouchers from any statement (as long as they are in date!) for a token worth twice the amount. These tokens can then be spent on a range of selected products from the store.
You can exchange Clubcard vouchers in multiples of £5, £10 or £20, with the products available to you differing depending on the multiple you choose. When exchanging your vouchers you must also specify which department you want the token to be valid for.
Here's a summary of which departments you can spend each type of exchange token in:
£5 of vouchers > £10 token
Clothing
Beauty, suncare, cosmetics and fragrance
Garden, garden furniture and BBQ
Pampers
£10 of vouchers > £20 token
Toys and bikes
Camping gear
Phones and accessories
Opticians
Cameras, sat navs and audio
Small domestic applicances
£20 of vouchers > £40 token
Before you trade in any voucher you should log onto the Tesco Clubcard website as each department has a fairly large list of products that are excluded from the Exchange scheme. And if you're after one product in particular, it's also a good idea to check it's in stock before parting with your vouchers.
Making the trade
When making the exchange you don't need the exact £5, £10 or £20 voucher; as you can make up the amounts using smaller vouchers. For example, you could trade up to a £20 token by making a £10 multiple out of four £2.50 vouchers.
You can also split larger vouchers and double up in smaller multiples to take advantage of different departments. For example, if you have a £10 voucher you could either claim two £10 tokens or one £20 token.
Rachel Robson gives the lowdown on three shopping mistakes we're all prone to making...
Excess voucher amounts not used in an exchange will be credited back to your account as points and carried over to your next statement. So if you traded in a £22 voucher for a £40 token, you'd receive the spare £2 back as points.
Vouchers can be exchanged in store (except at Tesco Express) at signposted desks or at tesco.com/clubcard if you plan to spend the tokens online. But if you are intending on using your exchanged tokens on the web, you should be aware that the beauty, suncare, cosmetics, fragrance, pampers and opticians departments are not available to online shoppers.
You'll also need to exchange your vouchers before 5 May and redeem your tokens by 15 May. Although it's a good idea not to leave any exchange until the last minute – read The Tesco Clubcard crisis to find out why!
Building up your points!
Obviously you'll benefit the most from this scheme if you have a huge points balance sitting on your Clubcard. But what about if you're like me – and the only card with less credit on than your current account, is your supermarket points card!?
Well, Tesco seems to be fairly fond of this double-up scheme and so my money's on it re-launching it again in the run up to Christmas. So if you don't want to lose out on these exchange deals next time, you better start racking up those points!
John Fitzsimons looks at the easy ways you can boost your loyalty points, and nab all sorts of free goodies!
Here are a few ways to boost your Clubcard balance:
Get a Clubcard credit card: The Tesco Bank Clubcard credit card doubles as a Clubcard and allows you to earn one point for every £4 you spend on it (as well as the standard Clubcard points for spending at Tesco). Plus, if you use the card to buy petrol from a Tesco filling station you'll collect one extra point for every £1 spent in addition to the standard one point for every £4.
And with 0% on purchases for 13 months and on balance transfers for nine – it's a pretty nifty credit card as well!
Get a Tesco Mobile phone: Tesco Mobile pay as you go customers can earn one Clubcard point for every £1 of credit that is topped up. While pay monthly customers can get triple Clubcard points for every £1 spent on your monthly bill.
You can even use your doubled up tokens from the current exchange scheme to buy a mobile phone with Tesco!
Keep an eye out for offers and vouchers: Tesco is forever running double or extra Clubcard points deals if you buy certain products or use certain services – so keep your eyes open for them as they can quickly give your balance a well needed boost!
And for some more tips on shaving a few pounds off your shopping bill check out Save money at the supermarket and 10 ways to slash your supermarket spend.
More: The pros and cons of online supermarket shopping | 45 things you can get for £5 or less | Six silly shopping blunders we all make
Be the first to comment
Do you want to comment on this article? You need to be signed in for this feature