Borrowers take Bank of Scotland to court over shared appreciation mortgages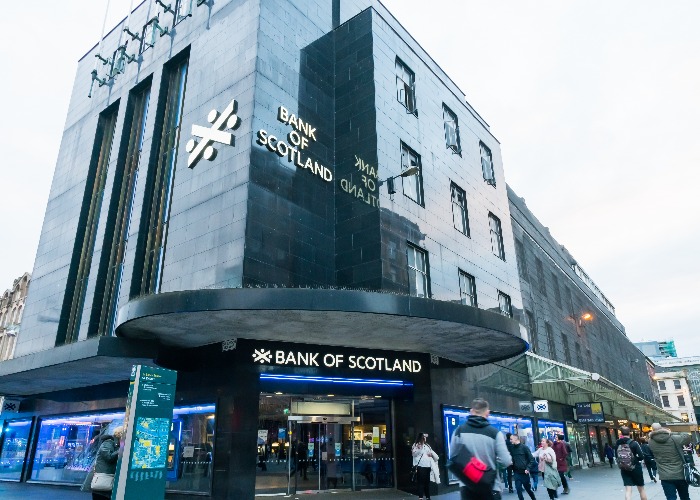 Lender enjoyed huge windfall from rapid house price growth, but borrowers allege contracts were unfair.
Picking the right mortgage for your home purchase is a big decision.
There's an awful lot that goes into that decision ‒ what level of interest rate are you comfortable with, do you want to go for a fixed or variable rate, and how long do you want that rate to be secured for?
As a result, plenty of us will have regrets over some of the deals we've signed up for in the past, those occasions when hindsight has shown that we went for the wrong deal.
It's rare that the decision results in a lawsuit, yet that's exactly what's happening now with one of the nation's biggest mortgage lending groups facing a day in court, accused of flogging "inherently unfair" mortgage deals.
Taking a slice
Lloyds Banking Group is being sued by around 150 homeowners, and it all centres on a little-known form of mortgage sold in the late 1990s.
The products, known as shared appreciation mortgages, were sold by Bank of Scotland, which is now part of the Lloyds Banking Group.
Shared appreciation deals were something of a precursor to what we have now as equity release deals, and were marketed as a way to use your property's value to help provide funds for retirement. Borrowers could release up to 25% of the value of their home, with an often modest interest rate.
There was a sting in the tail though. When the property was sold, the borrower would then have to not only repay the loan in its entirety but also hand over a portion of however much the property had increased in value since taking out the deal.
This wasn't just a small portion either ‒ in some cases it would be as much as 75%.
That would be difficult to swallow at any time, but given the way house prices rocketed in the years after shared appreciation deals were offered, it meant that borrowers ended up with frankly unbelievable increases to their debt.
In fact, in some cases, borrowers saw their debt rise by 500% on the amount initially borrowed, according to Teacher Stern, the law firm acting on behalf of the claimants.
I'll see you in court
According to court documents seen by the FT, the borrowers argue that the mortgages were "fundamentally unsuitable" and "inherently unfair" against the terms of the Consumer Credit Act.
They also accuse the lender of taking a "grossly excessive" portion of house price growth, as it was not capped.
There are also accusations that some borrowers have felt trapped in their properties until death, as they would have been unable to buy anywhere else given the sums they would have to repay.
Lloyds Banking Group refutes the claims, with a court date to be set in October.
The FT reported that the lender argued all borrowers benefited from independent legal advice, and that the complaints are based on hindsight, given the bank faced the risk of a hit should house price values have fallen.
The defence documents also argued that the terms of the loans were not difficult to understand, and were presented fairly and clearly.
Winning payouts
It's worth noting that Lloyds isn't the first lender targeted by Teachers Stern on behalf of mortgage borrowers who have lost out because of these mortgages.
Earlier this year it secured a settlement from Barclays Bank on behalf of 37 borrowers who took out these deals back in the 1990s.
The details of the settlement are confidential, but the lawyers have stated that in some cases they amounted to hundreds of thousands of pounds. That's an extraordinary amount of cash, and without having to actually go to court.
Only time will tell whether the borrowers who took out shared appreciation mortgages with Bank of Scotland enjoy a similar windfall.
Be the first to comment
Do you want to comment on this article? You need to be signed in for this feature