Sort out your finances at the supermarket!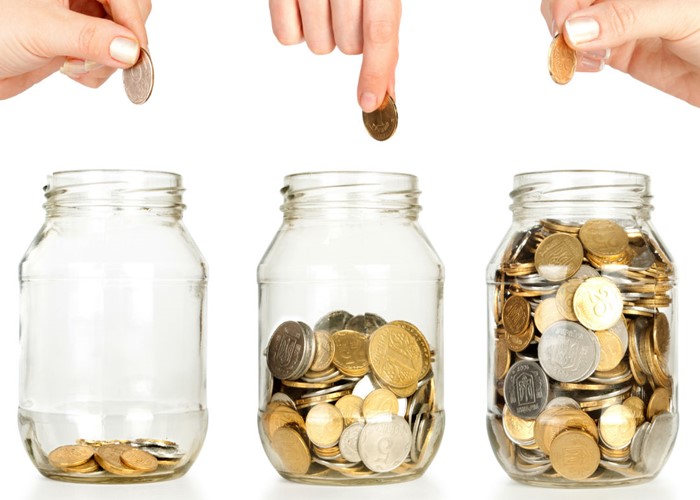 Supermarkets no longer offer only food, but credit cards, loans and insurance too. But just how competitive are they?
You can buy literally anything at the supermarket today, including financial products. The ever increasing use of loyalty cards has given these big businesses unprecedented access to the spending habits of the majority of their customers, and this has allowed them to target people with financial products that are likely to be of interest to them.
Supermarkets vs banks
Inflation is the enemy when it comes to your savings because it attacks real returns, and reduces the purchasing power of your cash.
Supermarkets are in a strong position. Not only do they have the marketing genius of the loyalty card behind them, but they also get a lot of foot traffic through their doors and multiple opportunities to access their target market. They are subject to less strict regulatory burdens than the traditional banking industry, and because of this they have lower costs.
Their involvement in the market is generally seen as being a good thing for consumers, as they add much needed competition to the banking and insurance industries.
Insurance
It is difficult to compare different types of insurance on a like-for-like basis, as the deal you get will depend on your actual circumstances. There is more to think about when choosing insurance than just the basic cost. Those with the lowest rates will often have the strictest eligibility criteria, so don't just assume that the advertised rate will apply to you!
Related blog post
It is essential that you shop around. It might be a pain entering all your details over and over, but you can make use of lovemoney.com's various insurance engines to compare quotes for home insurance, car insurance, life insurance and travel insurance. If you just choose the first policy you come across, you could end up paying through the nose for it.
Supermarkets can offer competitive deals on low-risk policies, so they are worth considering if you are a 'safe' prospect. If you have a clean licence and live in a low-crime area you may get a good deal on motor insurance, but maybe not if you have had a few mishaps in your driving career!
The point of controversy about supermarket insurance products is the simplicity with which they are presented. Some products are not simple, and should not be sold as such. For example, buying the wrong kind of life insurance can have serious implications. If your policy fails to pay out, the Financial Ombudsman Service has less power to help if it has been bought without advice. So, it is probably not wise to just pick up a leaflet at the till when you should really be talking it through with a financial adviser.
Credit Cards
There are some very competitive supermarket credit cards out there, but don't assume they will always be the best on the overall market.
For example, Marks & Spencer currently offer the card with the best 0% period on purchases at a whopping 15 months. These cards also offer significant loyalty point schemes, but you will need to be disciplined and pay off your balance in full every month so that you can harvest the loyalty points while avoiding fees.
| | | | | | |
| --- | --- | --- | --- | --- | --- |
| Supermarket | % on purchases | APR after introductory period | % balance transfers | Balance transfer fee | Bonus offers |
| | 0% for 13 months | 16.9% APR | 0% for 9 months | 2.9% | Clubcard points (double on fuel) |
| | 0% for 12 months | 15.9% APR | 0% for 12 months | 3% | Nectar points |
| | 0% for 15 months | 15.9% APR | N/A | 2.9% | Reward scheme points |
| | 0% for 3 months | 16.8% APR | 0% for 12 months | 2.99% | Free home delivery (over £99), vouchers |
Loans
Banks and building societies are generally the market leaders for loan rates. Supermarkets also apply stricter credit profiling criteria to their loans, and offer their best rates to customers who are the right 'fit' i.e. those who do not pose much of a risk. So, you are unlikely to even get one if you have a bad credit rating.
NB. Asda no longer offer a personal loan.
| | | | | |
| --- | --- | --- | --- | --- |
| Supermarket | Rate | Representative on loans between: | Special features | Repayment Period |
| | 7.4% Typical APR | £7,500 - £14,999 | Can apply for repayment breaks | 12 to 120 months |
| | 6.9% Typical APR | £7,500 - £14,999 | No payment for first 3 months | 1 to 7 years |
| | - | - | - | - |
| | 6.9% Typical APR | £7,500 - £15,000 | No payment for first 3 months | 1 to 7 years |
Savings
As we all know, rates on savings are currently pretty dire! On a more positive note, if you decide to open a supermarket account your money is as safe as if it were in a bank or building society. All supermarket savings accounts are protected by the Financial Services Compensation Scheme, so if the supermarket (or bank that provides its financial services) goes bust, your savings would be protected (up to £50,000).
NB. Asda doesn't offer a savings account.
| | | | |
| --- | --- | --- | --- |
| Supermarket | Online Accounts | Instant Access Accounts | Fixed Rate Accounts |
| | 2.70% AER | 1.25% AER | 3.85% AER |
| | 2.70% AER | 2.70% AER | 4.00% AER |
| | - | - | - |
| | 2.35% AER | 2.35% AER | 3.50% AER |
More: The 20 month 0% credit card! | Five crucial pension facts | The risks of investing your ISA
Be the first to comment
Do you want to comment on this article? You need to be signed in for this feature