The 20 month 0% credit card!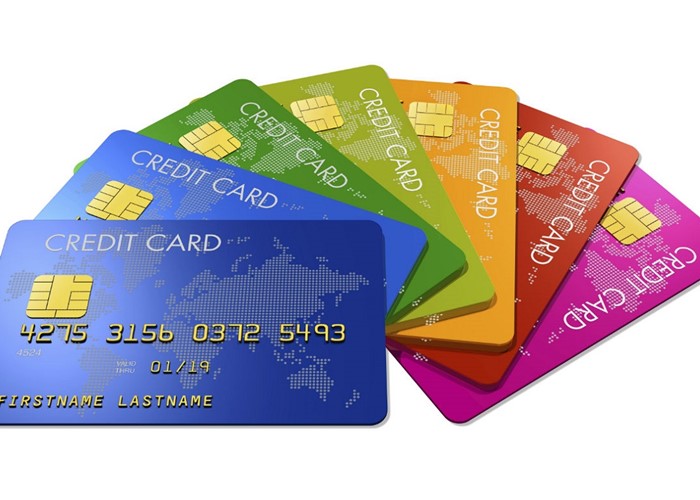 You can now enjoy the best part of two years, free from interest, with this credit card.
There has never been a better time to have debt on your credit card. In recent months the balance transfer market has become exceptionally competitive, with provider after provider revamping their offers.
Incredibly, thanks to the latest product change, you can now enjoy a huge 20 months of 0% interest on balance transfers!
What a difference a month makes
Just last month, we saw Nationwide throwing down the gauntlet in an attempt to share top spot with Barclaycard's Platinum card, with both providers offering a whole 17 months free from interest on balance transfers.
However, Barclaycard was not in a sharing mood so immediately moved to 18 months.
Rob Powell hits the streets to bust these credit card myths
Given the relative placidity of the balance transfer market over the past couple of years, with most providers content to play second fiddle to Virgin's credit card offering 16 months interest-free, this was quite the cause of excitement. Besides, 18 months is a hell of a long time to wipe out that credit card debt you've accrued, with every penny of your payments going towards your debt rather than mounting interest charges.
And yet, just a matter of weeks later, it's all change once again.
Blowing the opposition out of the water
This time, it was MBNA and Virgin making a play for a share of the market-leader title, announcing that they too would be moving to 18 months at 0% interest.
And once again, within a matter of hours, Barclaycard again made the move to ensure they are head and shoulders above the rest of the balance transfer market. This time they made the move to an incredible 20 months of 0% interest on the Platinum card.
Just let that figure sink in. 20 months! The best part of two years! If you've made the mistake of building up a bit of debt on a credit card, then this card starts to look irresistible. To pay off £5,000 of debt, you'd only need to make payments of £250 a month to clear that debt, without spending a penny on interest.
Given that at the turn of the year, the best card offered 16 months, it's a hell of an improvement. With 16 months of 0% interest, you'd need to make payments of £312.50 a month in order to clear it before you start paying interest.
A question of fees
However, one key element of the Barclaycard Platinum credit card has declined.
Last month, when the Platinum's 0% period was ramped up to 18 months, the balance transfer fee stood at 2.9%. So if you wanted to transfer £2,500, you'd have to pay a fee of £72.50. However, should you transfer more than £3,000, you'd benefit from £20 off the transfer fee.
Related blog post
Sadly, the fee has now been increased to 3.2%. This is higher not only than its previous offer, but also higher than most of its competitors in this market. You'll have to work out for yourself whether the extra couple of months afforded by the Platinum card merits paying a higher fee.
However, if you're going to make more than one transfer, there is less of a difference between the Platinum card and its rivals. If you make more than one transfer, you benefit from a 25% discount on the transfer fee, making the card even more attractive to those with debt on more than one card. This deal is only in place until 3 May, however.
The top of the table
Here are the top ten balance transfer cards around in the market today.
| | | |
| --- | --- | --- |
| Card | 0% period on balance transfers | Transfer fee |
| | 20 months | 3.2% |
| | 18 months | 2.88% |
| | 18 months | 2.89% |
| | 17 months | 2.95% |
| | 16 months | 3% |
| | 16 months | 2.9% |
| | 16 months | 2.9% |
| | 16 months | 3% |
| | 15 months | 2.9% |
| | 15 months | 3% |
*Existing current account holders.
Related how-to guide
How to destroy your credit card debt quickly and effectively.
See the guide
When you consider that 12 months ago, the best deal you could get on a balance transfer card was 15 months, it's clear that things have improved significantly. This is particularly important for those people who don't quite manage to clear their balance by the time the 0% period finishes, as they then have a great choice of new homes for that debt!
Can it go any further?
Obviously, Barclaycard is determined to remain top of the table when it comes to balance transfer cards for the foreseeable future, as it moves quickly and decisively to claim outright top spot whenever a rival makes a move.
It will be interesting to see if any other providers fancy moving to such a long period of 0% interest, and whether Barclaycard would again move to improve their offer. Just how much further can they go?!
Getting a balance transfer right
Of course, there's more to it than simply finding a decent card when it comes to balance transfers. For a great guide on how to get your transfer right, be sure to have a read of Five top tips for a successful balance transfer.
More: Get a great credit card | Five vital pension tips for women | Renters rise by one million people!
Be the first to comment
Do you want to comment on this article? You need to be signed in for this feature