The best websites for bargain holidays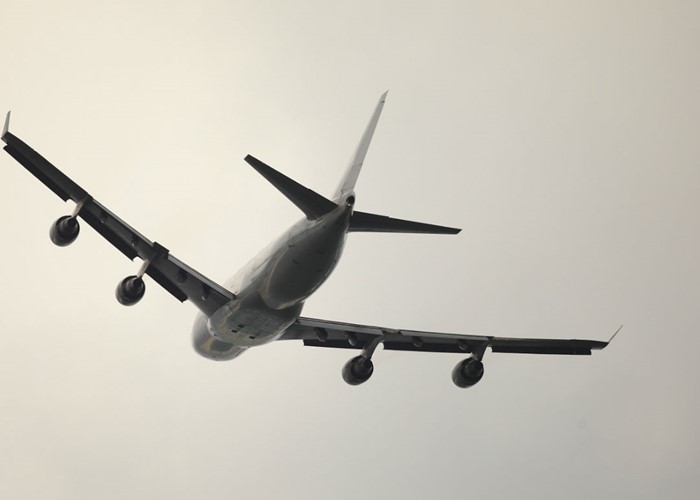 Looking for a cheap holiday? Make sure you check out these top websites...
If you're hoping to get away for a much-needed holiday over the coming months, you might be wondering how you can take a break without breaking the bank.
Well, we are going to look at some of the websites that will help you bag a bargain.
Expedia
Expedia is a top website for searching for flights, hotels, or car hire. All you need to do is type in your requirements, and wait for the relevant information to come up.
It's also well worth investigating the package holiday options, as Expedia negotiates cheaper deals with airlines and hotel chains - so this may work out to be better value for money.
Skoosh
Skoosh sources its hotels through wholesalers so the prices it offers are among the cheapest you'll find online. Simply type in where and when you want to go, and the website will hunt out some of the best deals around. Alternatively, take a look at the best sellers list.
Although you don't have to become a member to enjoy discounted prices, you will find that some hotels are simply described as 'Members Only Hotels'. This means the name of the hotel will be hidden unless you decide to register as a member. You can register on the website for free, and this time you don't have to receive an invitation to join.
This website also allows you to review hotels, so if you're planning to stay somewhere, you'll be able to see which hotels get the thumbs up!
Lastminute.com
Most people know that Lastminute.com is a good place to look if you're after a last minute bargain. But have you ever checked out its Top Secret Hotel scheme, which offers up to 45% off nightly rates at various upmarket hotels?
All you have to do is choose which dates you want to go, and you'll be given a description of the hotel, as well as its location and rating. The only thing you won't be given is the name of the hotel. So it's a little similar to Skoosh, only this time you won't find out exactly where you are staying until you've booked.
If you're worried this sounds a little risky, a quick search through Google should help you to discover which hotel it is – after all, you will have the location and description to give you a clue.
Geenee
If you're really hoping to save money on your holiday, you could consider house swapping as your accommodation option. This literally means that you will swap your home for someone else's for the duration of the holiday.
Of course, if you're going to choose this option, you will need to be happy with the idea of someone else staying in your home while you're not there. But if you do decide to go for it, you're likely to save a fair bit of cash on your accommodation.
There are several home swapping websites out there, but many of them require you to pay a membership fee. Geenee, on the other hand, is currently free to sign up to and once you have, you can advertise your own home.
All you then have to do is browse the site, choose where you want to go, and investigate whether there's a suitable home on offer. If there is, you can then contact the homeowner and start arranging the swap. You can find out more in How to have a free holiday by house swapping.
Holiday Autos
Finally, if, once you're on holiday, you're hoping to hire a car, you should still ensure you shop around for the best deal. It's a good idea to do this before you leave home as once you're abroad it can be difficult to ensure you're really getting the best deal for your money.
Holiday Autos is a great website to check out as it allows you to compare the best deals from a range of car hire companies, so you'll be able to see which one works out cheapest. All you have to do is type in where you're going and when, click the 'search button' and off you go.
Travelzoo
If you sign up on the Travelzoo website, you'll be emailed a list of the top 20 travel deals every week. For example, at the time of writing, you could take advantage of £250 off a luxury five-night European cruise with Cunard (now £399) or a half-price stay in a four-star hotel in Prague.
If you fancy any of the top 20 deals, however, you will need to be fairly flexible, as the deals are limited to specific dates. But if you are flexible and you're after a bargain, these deals are well worth keeping an eye on.
Deals are not strictly limited to holidays either – you can also enjoy offers on a river cruise, or dinner in a fancy hotel abroad.
Loveholidays.com
Loveholidays.com is a site that helps you find a holiday even if you don't really know where you want to go, and offers discounted rates to boot.
For a detailed review of how the site works, check out Loveholidays.com: new site that will save you a fortune on your holiday.
Flight Centre
Flight Centre runs flash sales every fortnight offering fantastic deals on hotel stays, flights and holiday packages.
You can sign up to the flash sale email alerts here.
Voucher sites
You might typically use voucher code websites, such as vouchercodes.co.uk or myvouchercodes.co.uk, to search for discounts on your everyday online shopping. But you can also use them to hunt for voucher codes to get great discounts on holidays.
For example, right now on vouchercodes.co.uk, you can get 40% off Hilton Hotels through British Airways and money off city break, while at myvouchercodes.co.uk there's £10 off easyJet holidays and £50 off Mark Warner Holidays.
Teletext Holidays
Teletext Holidays allows you to enter your specific requirements, before searching for a great holiday deal.
You can select which type of holiday you're after (self-catering, half board, all-inclusive etc), the accommodation rating you'd like (number of stars), when and where you'd like to go, and how much money you can afford to spend. Once you've done that, Teletext Holidays will hunt out the best deals for you.
Trivago
Trivago is a comparison site that allows you to hunt out the best deals for various hotels across the world. All you need to do is enter where you would like to go and when, and the website does the rest for you!
Trivago compares the hotel rates of more than 620,000 hotels from 145 websites to ensure you get the very best deal! You will also be able to see whether breakfast is included, and whether any cancellation fees apply.
Hotwire
Hotwire negotiates deep discounts from its travel suppliers to help you get great savings on your hotel room. The idea behind it is to fill unsold hotel rooms (usually in upmarket hotels). However, while this all sounds amazing, be warned that you won't be told the name of the hotel until you've paid!
You can of course stipulate the area you need your hotel to be in and what facilities you would like. But it's only once you've accepted the price and paid that you'll find out exactly which hotel you'll be staying in.
However, you can get around this by using websites such as Better Bidding which help you to find out the hotel name before you pay! You can find out more in How to get a bargain hotel room.
Just bear in mind that once you've paid, you won't get a refund.
Voyage Prive
VoyagePrive.co.uk offers flash sales in email newsletters, only the Voyage Prive emails are more frequent. You can get up 70% off city breaks, short stays, skiing holidays and cruises as well as discounts on beach holidays and luxury hotels.
We've found some lovely package holidays at bargain prices, although they are usually on relatively last minute deals (next few months or so).
London Pass
OK, so this one only applies if you're planning a city break in London. But we all know London is expensive, so if you're hoping to visit some of the major attractions, this might come in handy.
London Pass is a smart card which gives you cash free entry to your choice of over 60 London tourist attractions, including the Tower of London, Westminster Abbey and the London Bridge Experience. Admittedly, you will have to pay for the card itself, but once you've got one you can jump the queues and get in to any of these attractions.
You can buy passes for one, two, three or six days (prices start from £46 for an adult, £29 for a child) so you can try to cram in as much as possible into your day! This could be particularly useful if you're only in London for a couple of days but want to see as many sights as you can! (Note that you can only visit up to £80 worth of attractions per day.)
If you're prepared to pay a little more (prices start from £54 for an adult, £33 for a child), you can get travel thrown into the bargain. In other words, your pass will include unlimited journeys on all London Underground, buses, trams, Docklands Light Railway and overground trains within zones 1-6.
And even better, certain restaurants, shops and cinemas will also offer you special deals if you have a London Pass!
You can also get 2-for-1 on a lot of attractions with a National Rail train ticket.
Holiday Extras
Finally, Holiday Extras allows you to compare prices for a range of well, holiday extras! This includes airport hotels, airport parking, car hire and foreign currency. What more do you need?
Happy holidays!
This is a Lovemoney classic article that has been updated.
More on travel:
Be the first to comment
Do you want to comment on this article? You need to be signed in for this feature