Big budget month day 29: avoid these savings mistakes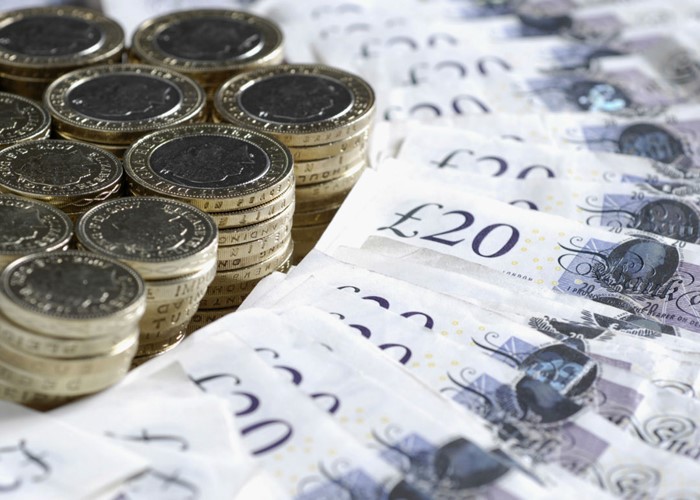 If you've got a savings account, or you're thinking of applying for a new one, watch out for these top blunders!
The past few years haven't been the most enjoyable for savers. With most of us being forced to tighten our belts, saving has become increasingly challenging. And even if we have managed to save, we've been lumbered with plummeting interest rates.
So to make sure you're getting the most out of your savings, here are seven of the worst savings mistakes to avoid at all costs!
Ignoring the interest rate
Unfortunately for savers, interest rates on savings accounts change all the time - particularly on variable rate accounts. And that means that although you may think you know what interest you're earning on your savings, this might not actually be the case.
Of course, trying to keep track of whether your interest rate has changed can prove a tad tricky at times. So if you're currently unsure how much interest your savings are earning, check your bank's website.
That said, it can be difficult to use lenders' websites and find your way around. So if you've got a fairly old account, have a read of The UK's worst savings accounts - as this lists the worst offenders.
Admittedly, interest rates on savings accounts aren't too inspiring right now. But that doesn't mean you have to put up with a pathetic rate. If you're not happy with the return you're getting, shop around using our savings comparison centre, and find a better account!
Right now, the market-leading easy access savings account is the Coventry Building Society Online Saver, paying 3.15%, including a bonus of 1.51% for 12 months. However, you can only make four penalty-free withdrawals with this account.
Alternatively, there's the ING Direct Savings Account, paying 3.01% which includes a 2.49% bonus for 12 months.
Forgetting about the bonus rate
This brings me neatly onto bonus rates. Bonus rates have become a common feature of savings accounts over the past couple of years. And while this isn't necessarily a bad thing - after all, bonuses provide some guarantee that your interest rate won't drop below a certain level - bonus rates are only temporary.
This means that as soon as the bonus rate expires, the interest you're earning on your savings may no longer be very competitive. As a result, it's time to shop around for a better account.
Fixing for too long
Because savings rates can change so often, you might prefer to consider a fixed rate bond. That's because the interest rate on your savings won't change until the end of the bond term. But while this can be a good idea for the short-term, make sure you don't fix for too long.
While no-one knows exactly when interest rates will rise, it will happen. As a result, if you've locked into a four or five year fixed rate bond, you may find that after two or three years the rate on your account is no longer competitive. And because you can't withdraw your funds without paying a penalty, you'll be pretty much stuck where you are.
For a look at some of the best bonds on the market, read 24 top fixed rate bonds.
Forgetting about withdrawal restrictions
To make things even more unfair for savers, some instant access accounts restrict how often you can withdraw money, and how much you can withdraw.
So make sure you read the terms and conditions of your account carefully to ensure you don't get caught out.
Forgetting about tax-free savings
One of the problems with saving is that the taxman has a tendency to get his grubby mitts on a fairly big chunk of your funds. Fortunately, there are ways to avoid this and save tax-free. So make sure you don't miss out!
An ISA is a great way to take advantage of tax-free savings. You can invest up to £10,680 in an ISA (rising to £11,280 on 6 April). You can choose to invest the entire amount in a stocks and shares ISA, or, if you prefer, you can put up to £5,340 in a cash ISA (rising to £5,640 on 6 April) and the rest in stocks and shares.
If you'd like to know more about how to go about this and who's offering the best rates, make sure you read our ISA articles
Forgetting about funding limits
If you want to enjoy the full benefits of your savings account, be aware that some accounts require a minimum funding limit.
Some accounts may reduce the interest you receive if your balance falls below a certain amount, so make sure you check the terms and conditions carefully.
Choosing an account with linked financial products
Finally, you should also be wary of savings accounts that require you to take out a separate investment product. The Santander Super Bond is one such account.
With this account, you can earn an 'enhanced' rate of interest on your money on balances over £500. However, to qualify for the better rate, you must invest the same amount into a separate qualifying investment product from Santander.
In other words, you'll have to make a big commitment to Santander, which could involve exposure to the stock market – something not everyone is comfortable with. And all because you want a good rate of return on your savings. Unless you were considering taking out one of these investments anyway, we would steer clear.
When you next apply for a savings account, make sure you read the terms and conditions carefully, and don't get caught out by any of these blunders!
This is a classic lovemoney article that has been updated
Big budget month so far:
Big budget month day one: how to plan a budget
Big budget month day two: looking at your spending
Big budget month day three: setting your goals
Big budget month day four: make sure you're not missing out on money
Big budget month day five: cut your transport costs
Big budget month day six: save money on food
Big budget month day seven: save money on your energy
Big budget month day eight: cut your utilities spending
Big budget month day nine: have a posh packed lunch on a budget!
Big budget month day ten: how to eat out for less
Big budget month day 11: cancel subscriptions and memberships
Big budget month day 12: how direct debits can save you money
Big budget month day 13: save on music, TV, movies and games
Big budget month day 14: save money by stopping smoking
Big budget month day 15: how to have a holiday for less
Big budget month day 16: where to find cheap clothes
Big budget month day 17: the best places to find freebies
Big budget month day 18: cheap nights out
Big budget month day 19: find voucher codes
Big budget month day 20: recycle your things for cash!
Big budget month day 21: make tax-free cash from your spare room
Big budget month day 22: easy ways to make money
Big budget month day 23: cheap and free days out
Big budget month day 24: find unclaimed money and assets
Big budget month day 25: switch insurance, mortgage, cards and loans
Big budget month day 26: earn cashback and loyalty points
Big budget month day 27: clear your debts
Big budget month day 28: how to start saving
Be the first to comment
Do you want to comment on this article? You need to be signed in for this feature