Landlords - pick the right tenant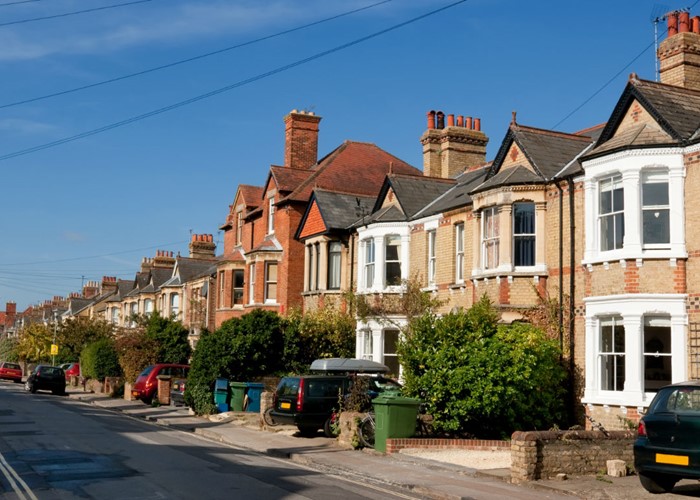 Tenant demand is at record levels, making it even more important that landlords make the right choice when selecting a tenant.
Back when the credit crunch began to really bite, there was hope from some people that house prices would crash significantly, as this would make it easier for first-time buyers to get onto the property ladder.
However, it didn't happen. House prices fell, but certainly not to the degree that some expected, and have since more or less recovered.
And that's part of the reason the private rented sector is still booming.
Queuing up to rent
Figures from the flat and house-sharing website, Spareroom.co.uk, suggest that the number of people looking to rent jumped a whopping 39% over the past 12 months.
Indeed, the number of people looking to rent since the start of the year is up an incredible 61% compared to the same period in 2009. When you consider new rental stock coming onto the market has fallen 15% this year already, it's no wonder that landlords are having a great time of it. If you fancy getting involved with the rental market, be sure to have a read of Landlords: Now's the time to expand!
John Fitzsimons highlights three things to consider if you're planning a buy-to-let investment
But this high demand presents a new problem for landlords. They may be swamped with prospective tenants for their property. But how do they ensure they pick the right tenant?
Doing it alone or getting an agent
In most instances, the first decision you'll need to make is whether you're going to be handling the rental yourself, or will be utilising the service of a lettings agency.
The positive of a lettings agency is that you really get to wash your hands of the whole affair, and leave it to them to sort out. They can get the tenants in, take care of the 2am calls because the boiler has broken, all that horrible stuff.
But it will cost you. And it's fair to say that the standard of service you'll receive from different letting agencies is variable at best. Personally, I would only tend to use a letting agent if I was not a full time landlord, or if I lived miles away from my rental property.
Get your advertising right
The first contact between you and any prospective tenant is the advertising for your property. It's therefore important that you give the right impression not only about your property, but also the sort of tenant it is suitable for.
Related blog post
John Fitzsimons writes:

Guest blogger Alex Hammond of Kensington explains why the buy-to-let market looks attrative to new landlords, so long as they take a long-term approach.

Read this post
Ensure your advertising is clear and outlines the type of tenant you are looking for. This should help to weed out a few timewasters.
Do your homework
When it comes to tenants, you cannot do too much research on them – make the wrong decision and get the tenant from hell, and it can cost you a fortune (and your sanity).
So ask some questions. Ask about why they are leaving their current home, and whether they can provide references. The answers here may be more informative than you'd imagine.
And follow up on those references, really check them vigorously. A bit of ID verification is also a really good idea. You can do all of this yourself by getting the prospective tenant to fill in an application form and asking for proof of ID.
Checking finances
It's not just their previous rental behaviour that you need to find out about – you need to know about their finances too. After all, the tenant may be perfect in every way, but if they're going to struggle to pay the rent every month, it's all a bit pointless.
There are plenty of outfits which can do this for you. For example, the National Landlords Association offers two tenant check services. The basic tenant check includes a County Court Judgement (CCJ) search, bankruptcy and insolvency searches, address history confirmation, alias name search, and ID verification checks, all for as little as £8.
Related how-to guide
How to pick the right property, get the right mortgage, take out the right insurance, choose the right letting agent and most importantly, unravel all that red tape!
See the guide
There's a more advanced checking service, which combines the above with employer and landlord references, as well as confirmation of previous property ownership and confirmation of bank account details, which starts at £23.
However, it's not just the NLA who offers this service. For example, Endsleigh provides a tenant referencing service powered by Experian, which looks into whether the tenant has a poor credit history, past CCJs and a profile, including employer and landlord checks, with prices starting at £6.95.
Do some digging around and find the service which you feel meets your needs the best.
It's also worth being clear on what you can do if the tenant is not very good at paying the rent. Check out Landlords: What to do if your tenant won't pay!
Talk to them!
If you're handling the rental yourself, this bit is far easier.
Check out the applicant when they arrive to look at the property to view it, and talk to them about their job (and its security) and their lifestyle (do you want party animals trashing your investment?). Find out a little about the sort of person they are, and therefore the sort of tenant they are likely to be.
The applicant may also bring along a friend or parent to inspect the property with them, so be sure to have a chat with them too. It all helps to give you an impression of what the applicant is like, and whether they are the sort of tenant you are looking for.
The truth is that once you narrow it down to a shortlist of decent-looking tenants, there may not be much to choose between them, so your gut instinct will have to come into play. And that instinct will be a lot more informed if you've at least taken the time to have a chat with them.
Tenants – do some digging too!
The current situation does not just pose a problem for landlords – tenants need to ensure they go for the right property, and the right landlord, too.
Definitely have a read of Ask these questions before you rent! And do some research on sites like Rate or Hate your landlord to see what they are really like.
More: Get a great current account | Earn 5% on your savings, tax-free | The best credit cards for free flights
Be the first to comment
Do you want to comment on this article? You need to be signed in for this feature