How to fall in love with your pension again!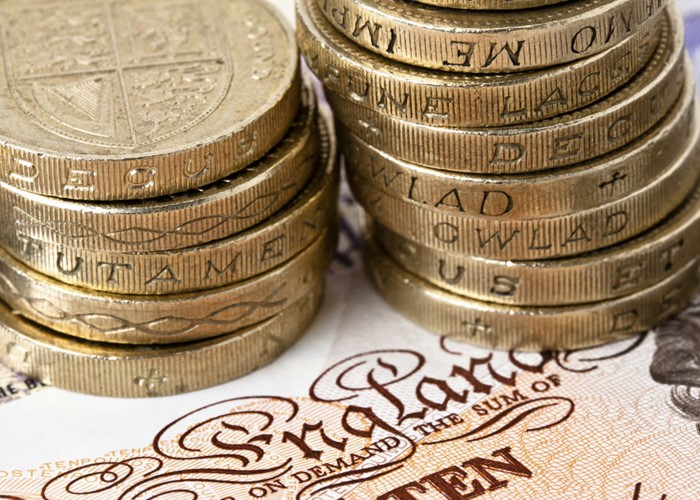 Harvey Jones asks how can you expect your pension to care for you in later life, if you don't care for it?
The relationship you have with your pension is one of the most important in your life. Your partner may move in with your best friend, your kids might disown you and your dog run off, but your pension should always be there.
So why do we treat them so badly? One in four people couldn't care less about their pension, according to research from Standard Life. One in three can't be bothered to find out where it is invested. How can you expect your pension to care for you in later life, if you don't care for it?
A pension is a long-term relationship, and like many long-term relationships, it is easy to take it for granted. You get stale. It happens to the nicest couples. Somebody needs to bring the two of you back together, and that task has fallen to me.
So here is my advice on how to put the spark back into your pension.
Related how-to guide
We all need to consider how we're going to pay for our lifestyle in retirement. Follow these simple tips for how to get started.
See the guide
Spend more time together
Get to know each all over again. Tell your pension what you want from this relationship. When do you want to retire? How much income would you like? How much do you need to invest each month to get that income? What can you afford? Then interrogate your pension in return. Where is it invested? How well has it been doing lately? Would it be happier elsewhere? This takes time and effort, but don't all relationships? In the longer run, it is worth it.
Remember its anniversary
Luckily, you don't have to make a note of your pension's anniversary, your provider should do it for you. Every year, you should receive a letter setting out how your pot is today, and what it has been doing over the last 12 months. It will also show you how it is likely to look when you are 65. An anniversary is a time for reflection, so dig out your latest statements, work out where you and your pension are heading, and how you can get there together.
Lavish money on it
If you have stopped paying attention to your pension, it is time to lavish a bit of love on it. No need for candlelit suppers, what it really wants is a regular monthly contribution. It's the little things in life that mean so much, and even £20 or £50 a month can bring the romance back. The more you give, the more you will get in return (more tax relief and annuity income). As the Beatles sang, the love you take is equal to the love you make. That applies equally to your pension.
Be a little promiscuous
Your pension isn't a monogamous relationship. In fact, it's better to spread the love around. So don't save all your loving for your company pension, try playing away with a stakeholder, or better still, have a fling with a tax-free cash or stocks and shares ISA (and even a bit of property on the side). Many people are reluctant to commit to a pension at all, because they don't want to end up shackled to an annuity for life. That's fine, provided you're getting some love elsewhere.
Find out why it's crucial to keep your pension contributions up even when money is tight
Give it time
Unlike most of us, your pension will look better and better with age. We all put on a little weight as we get older, but that only makes pensions look more attractive. Will you still love your pension, when you're 65? You bet you will, more than ever. But unless you have nurtured it carefully, it won't think so highly of you.
In sickness and in health
Your pension looked wonderful in the beginning, with its fancy tax relief and sexy growth projections, but somehow things went sour. High charges and lousy performance can sink any love match. As in all long-term relationships, it isn't all plain sailing. You might fall for a Mr Wrong such as Equitable Life, or your dreams may be shattered by a mis-selling scandal. But don't give up on it, you can still make it work. Just remember, this relationship is for life - 'til death do you part.
If you've lost that loving feeling for your pension, it's time to get it back. It may take a bit of time and effort, but like all long-term relationships, this one is worth fighting for. Ultimately, it's up to you.
This is a classic article that has been updated for 2011.
More: Five ways you lose money in bed | Six weird ways to make a million
Be the first to comment
Do you want to comment on this article? You need to be signed in for this feature