Eight ways to stop spam emails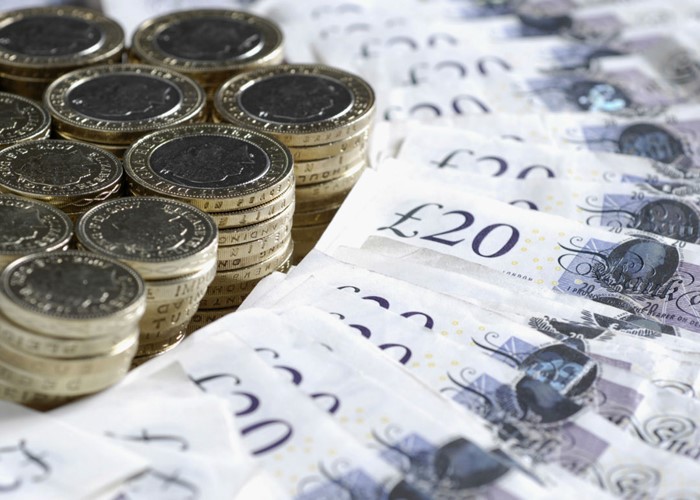 Fed up with having an inbox full of spam emails? Here's how to stop it...
If there's one thing that bugs me, it's signing into my email account to discover a stack of spam sitting there. Fortunately, most of it is filtered out, but occasionally the odd piece of rubbish will creep through.
However, while many of us are eagle-eyed enough to spot a spam email a mile off, worryingly, research by MyVoucherCodes.co.uk has revealed that more than one in ten people in Britain who actively use an email account have fallen foul of spam messages with a financial subject matter – such as those that appear to be from your bank.
Indeed, 11% of people surveyed said they had been fooled by a spam email, after following instructions or clicking on links included in the email. And 13% said they had replied to a spam email, either out of anger or to ask the sender to stop sending messages.
Spam, spam and more spam
Although 35% of people said they had a spam filter in place on their emails, the majority said they still receive junk emails. According to the survey, the most common types of junk email received include:
Sexually explicit junk mail
Banking junk mail
PayPal junk mail
Discount junk mail
False prize claims junk mail
But how exactly do spammers get hold of your email address to target you with these emails?
Spammers collect email addresses in a range of ways. They can simply guess email addresses, or they can harvest them from other websites – so if an email address is embedded in a webpage, spammers have programs which spider through these pages, hunting for email addresses.
Follow these top tips to protect yourself against ID fraud
Alternatively, if you type your email address into a dodgy website or one with a poor privacy policy, the owner of that site can sell on your address to spammers. And of course, some spammers will sell on email addresses to other spammers.
The danger with spam emails is that if you respond to one and hand over personal details, spammers can use this to their advantage, and con you out of your hard-earned cash, or even commit identity fraud. Spam emails can also carry computer viruses and software.
So if you've had enough of constantly deleting spam emails, here are some top tips to protect yourself.
1. Use a spam filter
The first thing to do is to use a spam filter such as Mailwasher. This will help to cut down on the number of spam emails you receive as it will detect unsolicited and unwanted emails and prevent them from getting into your inbox.
Unfortunately, however, as I've already said, it won't stop them completely.
2. Avoid opening spam
If you do spot what looks like a spam email in your inbox, avoid opening it. Unfortunately, spammers have become increasingly clever in the ways they try to entice you in – from making out that you've won a cash prize or exotic holiday to hacking into your friend's account and sending an email claiming that they're in danger and desperately need your financial help.
But however tempting or worrying these emails appear to be, you can guarantee they'll also be complete rubbish. So don't open them.
If you do open a spam email by mistake, don't click on any links in the email.
3. Don't be tempted to reply
Never reply to a spam email – even if this is just to say you don't want to receive these emails anymore. Most spam accounts are left unread and replying can increase security risks further.
Similarly, don't threaten the sender. In some cases, emails will be read and spammers still have rights – so if you've sent a threatening email, you could face legal action.
4. Avoid unsubscribing options
If you do open up a spam email, you may find an unsubscribe link. But while it might seem logical to click on this link and unsubscribe, you may find that all it does is confirm your address is active and as a result, you'll receive even more spam. So avoid using unsubscribe options.
Related how-to guide
Worried about getting caught out by a scam or rip-off? Find out how to protect yourself.
See the guide
5. Check company privacy policies
If you're registering on a website, always read through the company privacy policy before sharing any personal information.
There's usually a link at the bottom of the website that will take you to this. The privacy policy should tell you what information the company will collect from you and whether they will pass this on to third parties.
There should also be a box when you sign up that you can tick or untick to say whether or not you're happy for your details to be passed on to third parties. Make sure you say you're not happy for this to happen – by doing this, the company can't pass on your contact details to other companies and as a result, this will reduce how much spam you receive.
6. Be careful with your details
If you've received an email from what appears to be your bank or other financial institution, never hand over personal details.
Banks and other financial institutions will never email you to ask you for your login details or personal security details.
And if you're entering any details on a website - perhaps because you're registering with it - only enter the minimum requirements. Many websites will ask for more than they really need because they may want to target specific products towards you or find out more about the users of their site.
So if you don't have to enter absolutely everything there is to know about you on the website, don't!
7. Set up another email address
It's also a good idea to set up another email account which you can use when registering for online shopping and so on. That way if you do get spam, it will go to this email address and not your personal account. And if the spam becomes too much, you can close the account down and open another one.
8. Watch out for forwarded mail
The trouble with forwarded emails from friends and family is that once the first email is sent, you have no idea how many times it will get forwarded on to other people and who exactly is going to see your email address - which will be forwarded on with the email.
This means that eventually your email address, along with those of your friends, could end up in the inbox of a spammer – and as a result, this could increase your chances of receiving spam emails.
So how exactly do you stop this from happening? Well, for a start, you could simply not forward emails on.
But if you need to, to be kind to your friends, you could put your email address in the To: field and all the other people you are sending it to in the Bcc: field to prevent their email addresses being published to others they don't know. And you could also remove any email addresses in the body of the email.
The problem is that this won't stop your own email being passed along. So it's a good idea to request on the email that other people remove email addresses before forwarding on the message. Or, and this might be more effective, copy and paste the email into your secondary account, and forward it on from there.
More: Use your PC to get richer | The sneaky anti-virus software trick
Be the first to comment
Do you want to comment on this article? You need to be signed in for this feature