Extended warranties: more than 100,000 Argos customers in line for compensation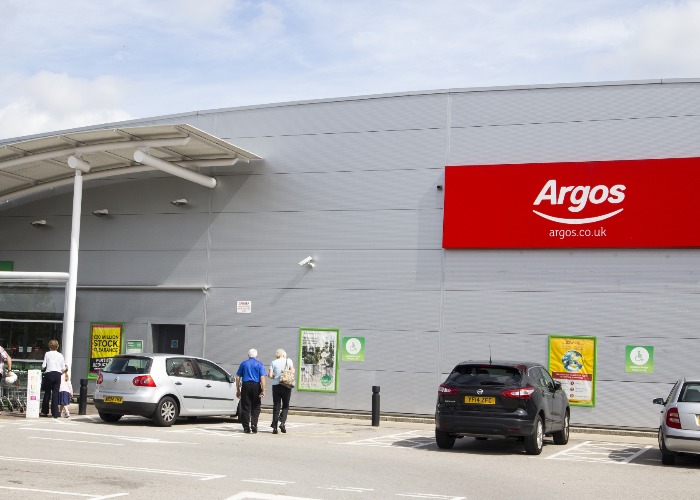 Argos broke rules covering the sale of extended warranties. Here's a look at who could be due compensation as a result.
Thousands of Argos customers are set to receive 'goodwill' cash payments after the retailer was found to have broken the rules governing the sale of extended warranties.
Back in 2012, Argos signed a legally binding agreement in which it promised to include a link to a price comparison website every time it offered an extended warranty for a domestic electrical product online.
The idea was that, by doing so, it would encourage shoppers to compare what they might pay for such an extended warranty from other providers, rather than simply take up Argos's offer.
The Competition and Markets Authority (CMA) routinely monitors retailers to ensure they are delivering on their various legal obligations and discovered that Argos was not including this link.
The retailer admitted it had not been doing so for at least a year, potentially meaning that huge numbers of shoppers ended up on more costly warranty deals than they needed to.
Search for cheaper home insurance with Confused.com
What is an extended warranty?
First of all, it's worth taking a step back and reviewing what an extended warranty actually is, and why you might want to purchase one.
As the name suggests, an extended warranty is a way of enjoying lengthier protection on the item you are buying, in case it stops working.
So for example, if you buy a dishwasher, the manufacturer might include a warranty for a year or two. That's great if it breaks in that period, but if it breaks further down the line then you might worry about being out of pocket.
That's where an extended warranty might come in. You pay for that cover to be in place for a longer period, providing you extra cover should the item you've bought go wrong.
Article continues below...
Do I actually need an extended warranty?
There are plenty of arguments against extended warranties.
The big one is that they can be extremely expensive, compared to the actual item you're protecting. As technology improves, electrical goods are not only getting cheaper but more reliable over time.
Alongside this, repairs are actually becoming more complex and time-consuming.
As a result, you may find that it's cheaper to simply replace that item if things go wrong, rather than try to go through the rigmarole and cost of getting it fixed.
It's also worth remembering that some items may be covered by your contents insurance, so paying for an extended warranty effectively means you are paying twice for the same protection.
Check out our guide to why extended warranties can be an expensive mistake.
Search for cheaper home insurance with Confused.com
Putting things right
The CMA's investigation found that more than 400,000 extended warranties were sold to customers who were not steered towards checking how the price for the warranty from Argos compared to that charged by other providers.
It reckons that around 114,000 shoppers who bought an extended warranty from Argos could have found a cheaper deal elsewhere had they been prompted to shop around as they should have been.
Argos has now committed to contacting everyone who potentially ended up spending more for their warranty to make them aware of the error.
They will then have the option to cancel that warranty without any penalties, while every single one of them will receive a "goodwill gesture" ‒ compensation in other words ‒ with a total of more than £500,000 being handed out.
Argos has reinstated the link to the website and has pledged to carry out regular internal checks to ensure it doesn't breach the rules again.
*This article contains affiliate links, which means we may receive a commission on any sales of products or services we write about. This article was written completely independently.
Be the first to comment
Do you want to comment on this article? You need to be signed in for this feature