The cheapest places to buy property in 2011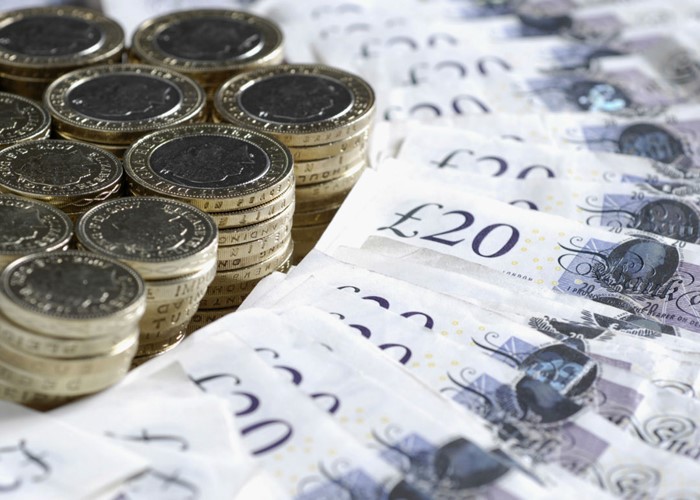 Dropping but generally steady house prices and low interest rates could make 2011 a good time to buy property - but where should you buy? Robert Powell investigates...
This article is now out of date. For the latest, please read The cheapest and most expensive places to buy property
House prices have fallen by 0.1% in November from the previous month according to the latest Halifax house price index. The average property is now £164,708 – that's 0.7% less than one year ago.
There's other good news is you are looking to buy your first home. Interest rates are expected to stay low, meaning more people will be able to afford a mortgage.
The trouble is, if you only have enough in the bank for a 5% or 10% deposit, finding an good deal may prove difficult (although a broker could help you enormously here). But if you can cough up 15% or more, you should be able to find a suitable loan – meaning tracking down a bargain property is now more important than ever.
So let's take a look at the cheapest places to buy property, as well as the expensive locations you should avoid!
The countryside
Last month's Halifax Rural Housing Review showed that house prices in the countryside rose by 96% between 2000 and 2010. The average rural house will now set you back £209,972 – that's 20% higher than the average price in the city.
The most expensive rural area is south Oxfordshire – where the average cost of a home is £388,326.
John Fitzsimons looks at some simple ways to boost the value of your home.
You'll need to dig even deeper if you're after a home in a market town – they're 30% pricier than their county average. According to research by Lloyds TSB, the most expensive market town is Beaconsfield in Buckinghamshire with an average house price of £736,585.
These soaring rural prices will obviously squeeze out many first time buyers. But if you've got a bit of cash in the bank and fancy the countryside life then a rural home could be a good investment. They emerged from the recession in better shape than city homes and if recent price increases continue, could keep climbing in value over the next few years.
East Ayrshire, up in Scotland is the most affordable rural area – the average house price here is 3.9 times local average annual earnings.
North Lincolnshire is the rural area that attracts the most first time buyers. This is in part down to the considerable investment over the last two years in affordable housing within small rural villages in the area.
And if the government are to be believed, this type of investment should be on the up, with the homes bonus and localism agenda aiming to increase amounts of affordable housing in Britain's rural areas.
For more on deciding whether to live in rural or urban areas read Why you're better off in the city.
London calling? Maybe not!
So if the countryside is a bit pricey for your budget, what about the city?
Well, while on average, urban areas have cheaper housing than rural regions – there is of course an exception, and it's a big one!
The average price for a London home now stands at £383,243 according to LSL property services. That's the fourth month in a row that it's reached a new peak price.
But there is an alternative to shelling out for an expensive inner city home.
John Fitzsimons looks at three easy ways to reduce how much you are forking out on your mortgage each month
Become a commuter
Many young Londoners are now avoiding the inner city and suburbs in favour of commuter towns with fast links into the city.
Government-backed schemes to help first time buyers such as HomeBuy Direct and shared ownership have seen huge developments of affordable housing spring up in Reading, Luton, Fareham and Farnborough.
Mortgage Advice Bureau named Milton Keynes as the most affordable commuter town in the Home Counties with the average house price standing at £206,117. Fast trains can take you to London in 40 minutes whilst Birmingham is also under an hour away.
For more on the housing boom in commuter towns read Top 20 property hotspots.
Big-city life on a budget
If you fancy living in the city, but don't want to shell out for a flat in London, other cities can offer you the urban buzz but for a more affordable price.
The average property price in Birmingham currently stands at £167,831 according to the Land Registry – that's less than half of the average London property price. Over the border in Wales the average price for a home in Cardiff is £194,816.
Go north!
There has always been something of a north-south divide when it comes to property. The Halifax figures show an annual drop of 1.2% in the North and 5% in the North West.
Whilst this is bad news for homeowners in the North looking to sell, it's good news if you're planning on buying. Here's a table with the average house prices in various cities in Northern England and a couple from Scotland.
| | |
| --- | --- |
| City | Average property price |
| Manchester | £152,164 |
| Leeds | £172,850 |
| Liverpool | £133,984 |
| Newcastle Upon Tyne | £175,248 |
| Sheffield | £162,794 |
| Glasgow | £127,566 |
| Edinburgh | £216,915 |
Source: Land Registry
It's up for debate why there is still such a disparity between the north and south when it comes to property prices. But what's certain is that the old stereotypes of the 'grim north' are just that – old stereotypes.
My University City, Liverpool has undergone a complete regeneration after being named the 2008 Capital of Culture. Cities like Sheffield and Leeds have also been subject to large investment projects over the last few years.
Combine this with the BBC's move to Salford this year and government policies to stimulate business outside of the South-East through tax breaks, and we may soon see the cracks between the north and south begin to heal.
So there you have it, if you're after an affordable property in the countryside your best bet is to hold fire for a couple of years as cheaper rural housing should be on the up – or if you can't wait that long head to North Lincolnshire or West Ayrshire.
City-lovers should steer clear of London unless you have very deep pockets or fancy living in a 100 grand cupboard. Becoming a London commuter makes more sense – although with the future train fare hikes you may be better off heading to Cardiff, Birmingham, Manchester or Leeds.
More: Buy-to-let mortgages that will make your eyes pop | Don't be a Scrooge with your mortgage!


Be the first to comment
Do you want to comment on this article? You need to be signed in for this feature