What your estate agent is REALLY saying!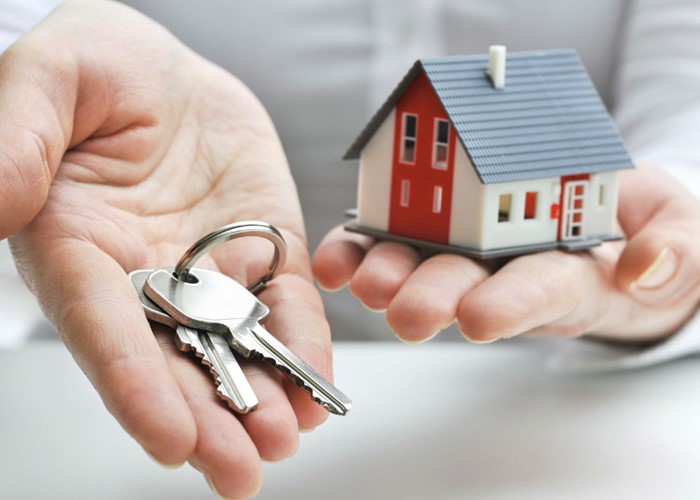 If you're currently trying to work out what estate agents say and what they actually mean, here's an A to Z of popular terms and their true meanings.
Estate agents always feature high up on the list of 'least trusted professions' which appears every year or so. Some people, it seems, even trust them less than they trust us hacks. But at least writers say it as we see it… I think much of estate agent's poor reputation comes from the way they try and bamboozle us with property descriptions.
So, if you're currently trying to work out what estate agents say and what they actually mean, an A to Z of popular terms and their true meanings are below:
Borders: As in 'Dulwich borders' or 'Blackheath borders' in London. Basically a rather loose term to describe anywhere within a 10-mile radius of somewhere half decent.
Charming: Another word for small, pokey or tiny.
Community feel: The neighbours have had to get together to do something about crime levels. 'Community' can also indicate the presence of a busybody who will monitor your every move and report back to the neighbours regarding the number of visitors of the opposite sex you have.
Compact: You can cook the dinner while you're in the shower without losing sight of the TV.
Convenient for: A somewhat misleading description that could mean anything. 'Convenient for local amenities' usually means it's not far from the shops -- if you have a car. 'Convenient for transport links' tends to mean the house vibrates whenever a bus goes past or that the A2 actually touches the end of the garden.
Deceptively spacious: You have been deceived if you consider this spacious.
Garden flat: A dodgy dark basement with a small piece of concrete outside. Alternatively, the ground floor in a block of flats with a shared garden. Your neighbours will spend most of their time having BBQs right outside your bedroom window.
Good use of space: There's no room for the fridge in the kitchen so it's in the living room while the washing machine is in the bathroom. It might also have something strange like a bedroom leading off another bedroom.
Ideal for investors: You wouldn't want to live there yourself but some desperate renters will probably go for it.
Near local nightlife: Don't expect to get to sleep until the clubs have shut and be ready to clear the takeaway wrappers from the front garden each morning.
John Fitzsimons looks at how you can save money by selling your home yourself online
Original features: No work whatsoever has ever been done on this property since it was built in the early 1900s.
Potential: Ideal for a DIY enthusiast with lots of time and money on their hands who doesn't mind living in a dump.
Quiet neighbourhood: Your neighbours will object to you starting your car before 8am or having more than two visitors at a time.
Sought after location: You'll be gazumped at the last minute by a money-grabbing capitalist landlord.
Up and coming area: Presently down and out -- it can only get better.
Updating: Interchangeable with 'modernising". If a property needs either updating or modernising it generally needs knocking down and starting again.
Viewing recommended: There's nothing good to say about it but if you see the inside and use your imagination there's a slim chance you might like it a little bit.
Village: Could mean one of two things. Either it's nothing like a village but there are one or two independent shops or cafes which give it a 'village' feel, or it's a ghost town where everyone stops speaking when a stranger enters the local pub.
West: (also East, South, North). Used when the property's in an undesirable area but not far from somewhere not too bad – e.g. London's Battersea could be East Chelsea.
That's just our list, but there are plenty more. Why not share your own experiences via the comment box below?
This is a lovemoney.com classic article, originally published in August 2008 and updated
More: Eight steps to a frugal Xmas lunch | Why you pay more tax than banks


Be the first to comment
Do you want to comment on this article? You need to be signed in for this feature