Have a cost-neutral Christmas!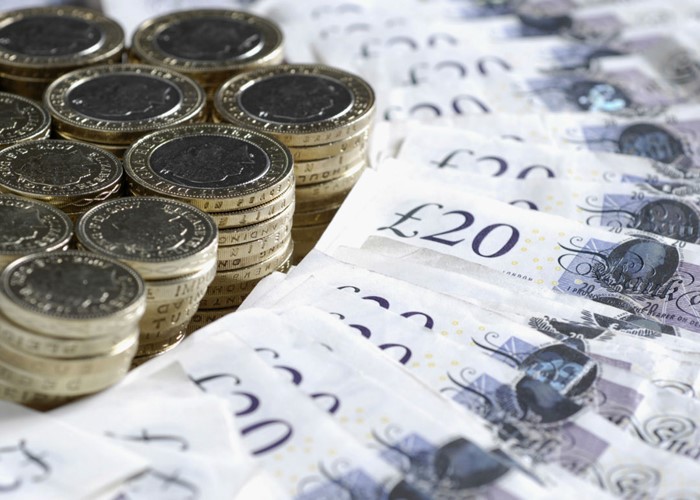 The average person is going to spend almost £500 over the festive season. Here's how you can save the same amount, and manage to have a cost-neutral Christmas!
Scrooges aside, we all spend a bit more over the Christmas period, whether it's on presents, decorations or food and drink.
Yet it does cost us. New research from vouchercodes.co.uk shows that the average person spends over £489 over the festive period, of which more than £260 goes on presents.
So how can you spend a decent wedge of money but not build up large amounts of debt at the same time? The answer is to save more, in as pain-free a way as possible.
So, here are some easy ideas that could save you £500 over the next month. This should more than cover your losses over the festive period, and even offer a little return in the months ahead!
Change your current account
The majority of us haven't changed our current account for over a decade. But if you don't change, you're probably missing out on some great savings.
For one thing, there are current accounts that will give you a £100 cash gift when you join up, and they sometimes offer very good interest rates as well.
Accounts that offer you £100 when you switch include the First Direct 1st Account and the Santander Preferred In-Credit Rate Account. The Santander account is particularly attractive as it also offers a great return on your cash, giving you a rate of 5% AER on balances up to £2,500.
A word of warning about Santander. In the past, it has been sharply criticised (particularly by lovemoney readers) for its poor customer service. In a Which? survey of banks' customer service from January 2009, the Santander-controlled bank Abbey came bottom. Abbey also got slated in a lovemoney survey in 2009, where almost a third of its customers said the service was poor.
So, you should certainly bear this in mind before you get a current account with them.
Still, if I had the choice, I'd go for this Santander account, as it's simply the best value at the moment. If you're not happy with Santander, I'd suggest going to First Direct.
Check out Switch to a high-interest current account for more information on the best current account deals.
Saving: £100
Tweak your summer holiday plans
You've probably already booked a holiday if you're going away over Christmas, but you can still save money in the here and now by tweaking your plans for the summer holiday.
Firstly, booking well ahead almost always gets you cheaper prices, so now's a good time to do it.
Rachel Robson reveals five ways you can save on your holiday
Beyond that, there are a few very simple steps you can take to save money on your holiday, depending on how flexible you are.
Can you change the dates for the holiday? If you go in June or September, and avoid the school holidays, then you could save more than £100 from flights and accommodation.
As Rachel Wait points out in Grab an ultra-cheap holiday!, you should try to avoid flying on Fridays and weekends if you want to cut costs. It tends to be cheaper at other times of the week.
You could also get some free air miles by using a credit card with air miles as a reward. The Lloyds TSB Airmiles Duo and the American Express Preferred Rewards Gold Card both provide these.
Saving: £100+
Change your gas and electricity provider
Energy bills are shooting up at the moment, as I reported recently in energy prices are about to rocket, just in time for winter. So now is as good a time as any to reassess your energy bills, and decide whether you've got the best value provider.
It's best to focus on deals that combine gas and electricity, as these tend to give better value than when you buy gas and electricity separately.
For my home area (south Cheshire), the cheapest British Gas deal available for a medium-sized house was the WebSaver 10 Dual Fuel, which costs £1,042 for a year. Contrast that to the cheapest deal across all the providers: first:utlity's iSave Dual Fuel V5, which costs £877 a year.
That's a potential saving of almost £170, though it's worth noting that this first:utility deal is not available in Paisley, Perth, north Scotland and the Isle of Wight.
It's relatively easy to change suppliers, so don't fret about that. If it is cost-effective to change, then go for it.
Saving: £150+
Quit the gym
Gym members have to pay very high rates, particularly in London. Quitting the gym could save you between £40 and £50 a month.
In our first ever Frugal Fitness video, Verity Payne finds out how expensive it is to take up rock climbing and the potential benefits of doing so
Ok, it's Christmas and some people will be obsessing about their weight, but that doesn't mean that going to an expensive gym regularly is the only solution. You could try out The Great Outdoor Gym Company, which provides free outdoor gyms. And there's always running, another great sport for people looking to trim their budget as well as their waistline.
Saving: Up to £50 a month
Switch your digital TV provider
Switching from Sky to Freeview could save you around £50 a month, depending on your deal.
For example, if you have a full Sky TV package, with all the entertainment, movie and sport channels thrown in, then you will be paying out £52 a month, not including set-up costs.
You can get rid of that for Freeview, which gives you 70 digital channels (including all the BBC ones) and costs nothing.
Saving: £50 a month
Letting go of a few creature comforts
Buying an expensive coffee is an everyday pleasure for many people, but it's worth remembering that it will cost you in the long run. Just one small latte (£2.10) from Costa Coffee every working day will cost you £10.50 a week or £42 a month.
Then think about magazines. Do you buy a pricey magazine every week? Best selling magazines like Vogue or Men's Health cost around £4 each, while others can cost much more. Cut these out, and you'll make another substantial saving over a month.
Saving: £50 a month
Do you try to do a bit of cost-cutting before the festive season starts, or is that too Scrooge-like for you? Let us know via the comment box below!
More: 5 steps to financial happiness I Save like a Scotsman and make £3,786!
Be the first to comment
Do you want to comment on this article? You need to be signed in for this feature