Why you're better off renting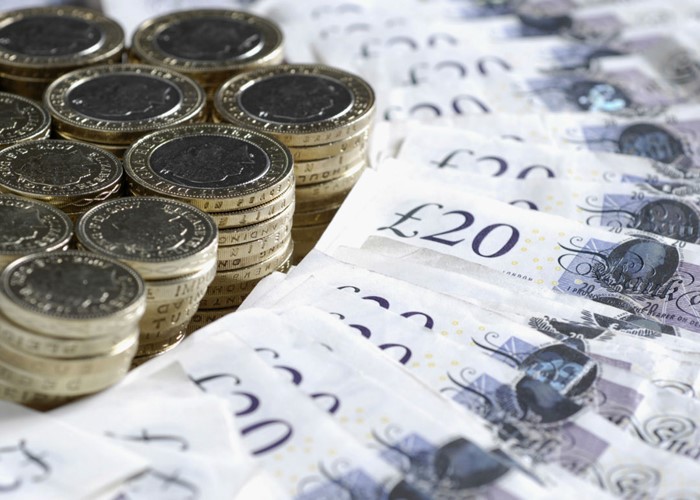 Forget getting on the ladder - right now it makes more sense to stick to renting.
If you fancy buying a property, the market can look a bit bleak at the moment. Property chains are at standstill, with sellers struggling to find interest in their homes, and buyers going from lender to lender trying to find one with both the cash and inclination to help.
Is it time to rely on renting?
Buying is expensive
Don't tell my wife, but at the weekend I spent a good half an hour flicking through the property listings section of our local paper. It's not that we want to move anytime soon (particularly after the money and effort that has gone into the baby's room) but we are starting a family, and the fact is that in a couple of years our two-bedroom maisonette might not be big enough.
However, what I saw were some pretty ordinary looking properties with some pretty extraordinary prices. I know we got a bit of a bargain with our home, but asking prices of almost £100,000 more than we paid, simply for a two-bedroom house rather than maisonette? As for three-bedrooms, forget it.
The fact is that asking prices are still pretty steep in the UK. According to Rightmove, asking prices between October 2009 and this year grew by 2.9%. Indeed, in October alone they jumped 3.1%! The average asking price stood at a steep £236,849. And that's simply asking too much of many buyers.
Sellers are getting the message – asking prices on Rightmove have fallen 3.2% in November, the largest monthly drop since December 2007, while Zoopla reckons a third of homebuyers using the site have cut their asking prices at least once since August. However, those prices have evidently not been cut by enough to make buying seem a good option.
The mortgage difficulties
And even if you do find a property at a respectable price, actually buying it is tough too.
Just how low transaction levels are is made clear by figures from the Council of Mortgage Lenders. In September there were just 50,000 loans for purchase advanced, a pretty meagre number and unchanged from August.
Related blog post
John Fitzsimons writes:

Does it make more sense to go for a short-term fixed rate, and shop around for a cheaper deal in a couple of years, or secure a decent rate for the long term?

Read this post
And the amounts being lent are shockingly low – both August and September gross mortgage lending were at the lowest levels in a decade!
Lenders have tightened up their criteria since the credit crunch (rightly) but the cautious approach is leaving many potential buyers with a tough task of finding a mortgage. Buying a property at the moment involves some serious grief.
Ditch the Halifax House Price Index!
So buying is a nightmare, but is renting that much better?
One of the big benefits of renting your home rather than owning it is that you don't have to waste your time and energy worrying about what the latest house price index has said. Whether Halifax says house prices are up, Nationwide says prices are down, or Hometrack says they're both, it's not your problem!
And given the pessimism about what will happen to house prices once the Government cuts kick in and interest rates start to head northwards, chances are things are going to be grim on that front in the foreseeable future!
Keeping flexible
Another real bonus to renting is that you can be a bit more flexible in where you live. Sure, you'll sign up to a year long contract, but in 12 months' time if you fancy a change of scenery, or perhaps a smaller commute, you can simply try renting somewhere else.
A group of my friends are going through the travelling phase, ditching the UK for six months (or more) of moving between hostels around Australasia. And it's a lot easier to do that if you don't have to worry about being tied into a mortgage!
Compare that to people like me who are on a five-year mortgage. Even if I wanted to move somewhere else, I know it would cost a fortune to get out of my deal, even before you add the costs of a new property and related costs like estate agent and legal fees.
A relaxed life
What's more, if anything goes wrong with a rented property, it's not really your problem. OK, so it's annoying if the boiler blows up or there's a problem with the central heating, but you won't be the one having to pay for repairs or a replacement.
Rob Powell hits the streets to get your views on five of the biggest property myths facing tenants.
Compare that to the paranoia many homebuyers experience (myself included) the second the radiator starts making funny noises!
Renting is cheaper...
However, as nice as all of those benefits are, they don't mean a jot if renting works out more expensive than buying, particularly when you are at least putting your cash into an asset when paying off a mortgage.
According to the latest rental survey from LSL Property Services, the average rent currently stands at £689 per month. Let's compare that to buying a property at the current national average price of £166,769 (according to the most recent Land Registry figures) with a 20% deposit (giving you an actual mortgage figure of £133,415) at a rate of 5% on a 25 year mortgage.
In that scenario, you'll be looking at monthly repayments of £788.84, a good £100 a month more than if you stick to renting!
...but perhaps not for long
However, it's worth noting that rents have increased for the last eight months straight. This is because demand for renting far outweighs supply currently. And with buy-to-let landlords still struggling to get hold of decent funding to expand their portfolios, that situation is only likely to continue, meaning rents will continue to rise.
So while renting currently looks a financially better option, that may not be the case for that much longer.
Fighting off other renters
The other thing to remember with such huge demand for rental properties is that you will very rarely be the only interested party in a property. The really good rental homes will go in no time, so you'll need to act quickly.
It also means that you may be searching for the right property for a while, so you'll need to be patient.
Tell us what you think
Are you better off renting? Or is renting just money down the drain? Join in the debate using the comments box below!
More: The secret clause in your mortgage contract | Why big houses are seeing big price falls
Be the first to comment
Do you want to comment on this article? You need to be signed in for this feature