The 20 worst property fads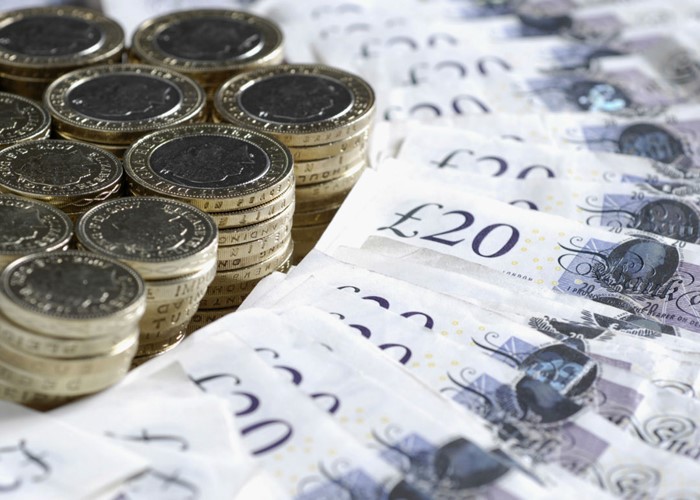 If you're hoping to get the best price for your property, here's how to ensure you definitely won't!
If you're contemplating selling your home any time soon, you might be feeling a little nervous. The housing market is still nowhere near as buoyant as it was a few years ago, and as a result, trying to get the right price for your home can be a real challenge.
Fortunately, there are a few measures you can take to help boost your property's value.
But on the flipside, if you're not careful, there are also plenty of ways you can end up doing the exact opposite.
Good riddance to these fads!
I grew up in the days when it was all the rage to have an avocado bathroom suite and artex walls (which I always used to scrape my arm on because it was so spiky – really, whose stupid design idea was that?).
To be honest, I can't say that I miss those property fads now that they've passed us by.
Yet according to research from Post Office Mortgages, several design fads of previous years still haunt the homes of many people in the UK. And while as the homeowner, this might not bother you, if you're hoping to sell your property at the best price possible, these decor disasters could in fact be pulling down the value of your home.
So here are the top 10 worst interior design fads and top 10 worst furniture fads, according to the Post Office.
| | | |
| --- | --- | --- |
| | Worst interior design fads | Worst furniture fads |
| 1 | Artex walls | Built-in bar |
| 2 | Avocado bathroom | Mock fireplaces |
| 3 | Woodchip walls | Animal print rugs |
| 4 | Removal of original features | Net curtains |
| 5 | Fake laminate wood flooring | MDF built-in cupboards |
| 6 | Exposed brickwork on interior walls | Black ash furniture |
| 7 | Brightly coloured Formica kitchens | Futons |
| 8 | Lino | Reproduction 'antique' furniture |
| 9 | Spiral staircases | Teak sideboards |
| 10 | Wood panelling | Multi-functional furniture |
So if your property is home to any of these fads and you're hoping for a speedy sale at a good price, it might be time to get rid! You might be pleasantly surprised to see what a difference it will make to your asking price.
The biggest turn offs
So now we've established the worst furniture and design fads to have in your home, what else could put off a potential buyer?
According to Post Office Mortgages, these are the 10 biggest turn offs:
Signs of damp
Signs of pests
Botched DIY jobs
Bad smells, eg cigarettes
Mouldy/stained carpets
Stained bathroom
Stained kitchen
Stone cladding
Old-fashioned bathroom (peach or avocado)
Mock Tudor (beams or false lead on windows)
I don't think any of these are particularly surprising. Of course, botched DIY jobs might be fairly easy for buyers to rectify themselves, but when it comes to bigger issues such as signs of damp or pests, it's no wonder that potential buyers are likely to be put off. So if you're are hoping to sell up, now might be the time to sort out those problems.
Once again, those old-fashioned bathrooms make it into the list, with colours such as peach and avocado remaining a big no-no. So as boring as it sounds, you need to switch to plain white if you want to ensure you attract more buyers.
And personally, as a buyer, I'd much rather be greeted by the smell of freshly baked bread or freshly brewed coffee than the smell of cigarettes, or drains. So if you're a smoker, make sure you smoke outside your property and not in it.
The biggest turn ons
So, in contrast, what's likely to turn a buyer on? These are the 10 biggest turn ons according to Post Office Mortgages:
New kitchen
New bathroom
Being clean and tidy
New fixtures and fittings
Plain and modern interior decorations
Original features
Being warm
Wooden floors
Modern appliances
Being free of clutter
As you can see, having a new kitchen and bathroom are the two biggest improvements you can make to your home. In fact, according to the National Association of Estate Agents, having a new kitchen could increase the value of your home by 5-10%, while adding an ensuite bathroom could boost its value by 15-20%.
Of course, if you are hoping to sell your home pretty promptly, you might not have the time or the money to install a new kitchen or bathroom. But there are plenty of other things you can do to increase the appeal of your property.
John Fitzsimons looks at how you can save money by selling your home yourself online
For a start, it's a good idea to de-clutter your home and get rid of all those knick-knacks gathering dust on your shelves. Clutter makes your home look smaller, so get rid of it. If you're not prepared to throw it out, pack it up in boxes. It's also worth removing unnecessary furniture to make your home more spacious.
And don't forget to give your home a good spring clean while you're at it! A sparkly home will be a lot more sellable – in fact, Post Office Mortgages claims that 57% of people are more likely to buy a clean and tidy property.
Potential buyers are also more likely to be interested in your property if you have kept original features in place. Old fireplaces, art deco style glass, and beautiful sash windows can be very attractive to buyers, so if you'd like to know how to restore them, check out these tips.
Finally, if you've done all of this and you still find it hard to shift your property, have a read of How to sell a problem property.
More: New scams to watch out for in winter | £86,000 house valued at £1
Be the first to comment
Do you want to comment on this article? You need to be signed in for this feature