Unlawful Charges And Court Proceedings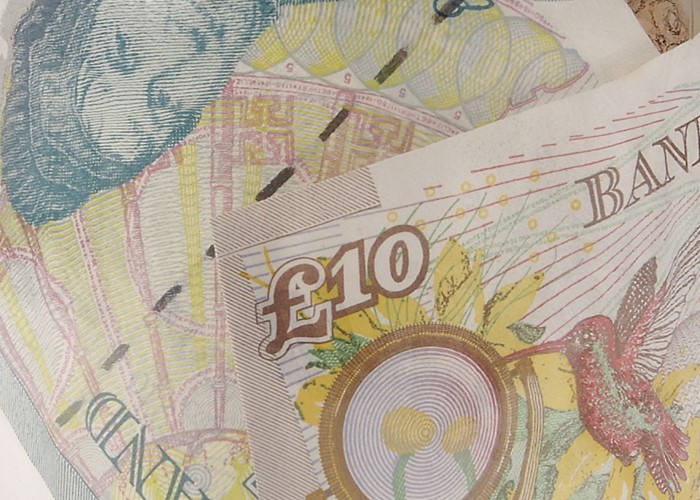 One Fool's claim for unfair charges is on the edge...of victory! Find out how to take your claim through the courts, too.
Just under 2,200 people have told the Consumer Action Group that they have recovered more than £2.5m in unlawful bank and card charges. My claim is now, hopefully, drawing to a close as well.
After failed attempts to get my old bank to pay up, I issued court proceedings against them. The court gave my bank 14 days to acknowledge that it was going to defend. If it hadn't responded in that time, I would have asked the court for a default judgment in my favour.
As it happened, the bank stalled for time by acknowledging that it was going to defend. When this happens, the court grants the defendant (i.e. my bank) more time to file a defence, usually 28 days. As my bank had no defence, none was filed. So today I'm asking the court for a default judgment.
I've taken dozens of small claims to court for people, but I've never used Money Claim Online. That's why I was surprised I couldn't request a default judgment by the Internet. I know that some people have done this, so it must be something to do with my bank acknowledging the service notice. Ah well!
Requesting a default judgment
Many of you will be able to request a default judgment with the click of a few buttons. If, like me, you're unable to complete your claim online, you'll have to complete a paper form. This one in fact.
You'll need to fill in the box at the top right-hand corner using details taken from your court documents. Tick box A and move on to section D. Read this section carefully. You'll want payment immediately, so tick that box.
There's just one tricky bit in section D, and that's the bit on interest. Most of us have been charged several times on different dates, so how do we fill in the Period from/to box? Well, what I did was I crossed it out and wrote 'Continuing at [xx]p per day'.
Here are a few more tips on Section D:
Don't forget to include the court fees.


The two sub totals and the 'Amount payable by defendant' should all be the same.


You shouldn't have any solicitor's costs, so leave those bits blank.


All your answers should be in the box, with exception of the 'Rate' which you put on the dotted line before the percentage sign.


Oh, and it's best not to forget to sign and date the form!
Presuming I've completed my form adequately, the court should issue a default judgment, which both parties receive in the post. The bank could then apply for the judgment to be 'set aside' so that it can file a defence. However, it's not likely to and the court won't accept such an application unless there was a good reason for missing the deadline. Which means I will have won and the bank will have to pay up.
What happens if the defendant files a defence?
In the unlikely event that the defendant stalls further by filing some sort of spurious defence, you and the defendant will receive an Allocation Questionnaire. This is for you to tell the court by what rules you'd like the case to proceed. You need to complete and return this within 14 days. If your claim is over £1,500 you'll need to pay a fee of £100, although some people on state benefits may not have to pay it. You can also ask the court to defer this payment if you give them a good enough reason.
Filling in the Allocation Questionnaire
You'll get plenty of guidance regardless of whether you're claiming online, or whether your case has bizarrely been transferred to a paper one like mine. Even so, here are some tips:
Section A - Before taking the claim to court you should already have tried to settle this with the defendant (as I explained in Reclaim Your Bank And Card Charges). They're clearly not budging, so I'd put 'No'.


Section B - If you used Money Claim Online, the court will usually have transferred the claim to your local court already. If you want to move the trial location, tick 'Yes', put the court details in here and explain why. If not, tick 'No'.


Section C - Presuming you've kept your claim under £5,000, you should tick 'Yes'.


Section D - Leave this blank.


Section E - Tick 'No' in all the boxes.


Section F - Consult your diary and fill this in appropriately.


Section G - (Updated on 12 February to incorporate changes to the rules on Allocation Questionnaires.) Here you are asked to clarify the claim if necessary. It is best to get the claim right in the first place, but it is doubtful that an individual with no legal representation (a 'litigant in person') will be penalised for doing this. If you do clarify something at this point, send a copy of the Allocation Questionnaire to the defendant (the bank or card company), so that it can't complain at a later date that it's been ambushed.

Then, which is new, list any information that you want the defendant to disclose. You might write something like this: "The claimant would like the defendant to disclose how it calculated its fees for exceeding overdraft limits." That should get the banks sweating!



Section H - Tick 'Yes' and attach the fee.
And don't forget to sign and date it!
> Get your parachute account before you make your claim. Compare current accounts and switch.
> You can read more about my claim, parachute accounts and how to start your own claim in The Ultimate Guide To Reclaiming Bank And Card Charges.
Be the first to comment
Do you want to comment on this article? You need to be signed in for this feature