Five more ways to transfer money abroad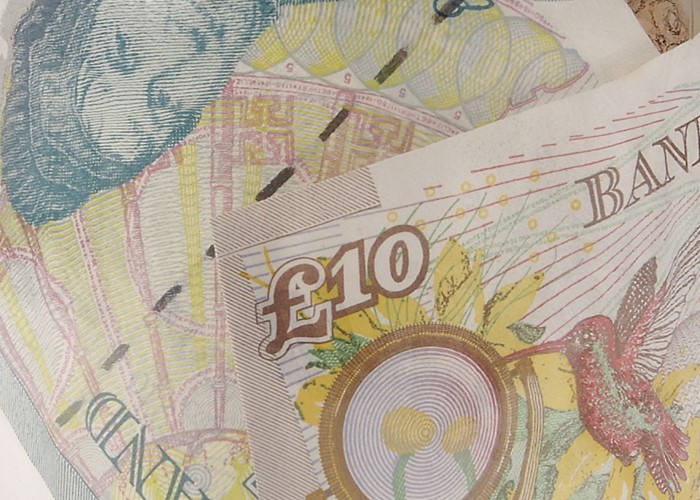 We look at another five ways to transfer money from the UK to foreign bank accounts in another currency.
I'm continuing my series of ten different ways to transfer money overseas. You can read the first part in Five ways to transfer money abroad.
Some of these ways I'm showing you to warn you off, others will be good and potentially even free alternatives to the best I showed you in part one.
6. The Post Office and Travelex
Travelex and the Post Office are two major alternatives to banks for transferring money overseas.
Unfortunately, just as with their travel money, their prices don't impress.
Both get plenty of business from customers who don't compare alternatives. That's why the Post Office gets away with charging around £60 for a £2,000 transfer..
Travelex offers a best-price promise to be cheaper than banks – not difficult – as well as "key" competitors. It's all too easy for Travelex to miss off the cheapest competitors by saying they're not "key" competitors. Furthermore, deep in the small print, Travelex explains it will only be the cheapest if you first obtain a cheaper quote from a "key" competitor.
Compare international money transfers with lovemoney.com
7. Cheaper transfers for existing bank customers
HSBC, Halifax, Bank of Scotland and Lloyds, as well as other banks, offer special deals when you transfer money to overseas accounts in the same bank or banking group.
Usually the benefit of doing so is to pay no fee and the "free" angle is heavily pushed. However, these services are still not cheap. As usual, you can expect the high costs of the exchange to be hidden in the exchange rates, and you might need to go through all sorts of hoops and open other costly products too.
8. Prepaid cards for potentially free exchanges!
A couple of years ago I began to open an account with WeSwap, but I stalled when it came to sending off ID paperwork or some other administrative matter. The unactivated WeSwap card lies somewhere under a dusty pile of old paperwork.
Although WeSwap supports just six currencies, the idea of the card is good. It's a quasi person-to-person exchange exactly like TransferWise, which I wrote about in part one.
Although it's not an overseas bank transfer, you can hold multiple currencies on it without opening a local bank account, which can be difficult for expats.
Its costs are lower than other prepaid cards. The flat 1% charge on exchanging money, combined with the real mid-market exchange rates, is far better than the banks or even the best brokers, although not as cheap as some of those in part one of this article.
The cost rises to 1.5% if there isn't enough money to swap with, since WeSwap has to arrange the deal for you instead. Still cheaper than brokers though.
In addition, if you invite people to WeSwap, so-called "SwapMates", you can specifically swap with them, rather than being allocated your person-to-person exchange, and you're not charged anything for these exchanges. They're genuinely completely free.
The T&Cs don't contain any serious booby traps, unlike all the other prepaid cards I've ever looked at, but there's still some small print to read, most notably extra charges for cash withdrawals under £200 and 12-month inactivity fees. The maximum annual load is £12,000 and the most you can hold on it is £6,000.
When using any card to pay overseas, always pay in the local currency; don't let the shop, restaurant or hotel process it in pounds, because it will give you its own poor exchange rate.
The small print buries a mention of an unspecified "redemption fee" on cancellation or getting your money back, but WeSwap assured me it won't charge a redemption fee.
The downside is if all the ATMs you can find charge their own local fees. Then you'll wish you had a local bank that offered free withdrawals. That applies to all cards, including the following...
Compare international money transfers with lovemoney.com
9. The cheapest alternative to transfers?
Why transfer money, or go through the rigamarole of opening a foreign bank account, when you can just use your own UK debit or credit card?
Almost all cards are expensive overseas. However, we wrote recently about two debit cards that are competely free for both purchases and withdrawals, with both linked current accounts being free if you pay in either £500 or £750 per month respectively.
The exchange rate used is either MasterCard's or Visa's own, which are both so near the bank-set mid-market rates that you can generally assume it's a cost-free exchange rate.
Halifax Clarity Credit Card is the only credit card I know to offer both free overseas purchases and cash withdrawals, and at MasterCard's rates too.
But remember that, with cash withdrawals, all credit cards charge interest from day one. Halifax Clarity charges at up to 22% APR. Still, if you pay off a withdrawal within a couple of days, that's likely to work out cheaper than all the other ways mentioned in both parts of my article, barring the free debit cards and WeSwap transfers between SwapMates. A £500 withdrawal will cost just tens of pence.
10. Who still uses Western Union?
Western Union, on its home page, writes "Send money...for £0 fee", using a size 50 font to get the zero-cost point across.
There is an asterisk next to that, which leads to small-print text saying "FX Gains Apply". That's a funny way to explain that the cost of Western Union transfers is hidden in the exchange rate it offers you.
Looking at its exchange rate for euros, it costs close to £18 to transfer £2,000 to Germany. That's good, but not up to the standards of its newer competitors, who I wrote about in part one.
But wait! The Western Union online calculator shows two calculations and two completely different exchange rates. No explanation. But the other one, which doesn't draw the eye so easily, actually shows you'll pay close to £60 in fees. That's more like the Western Union I remember.
Compare international money transfers with lovemoney.com
This article has been updated from an earlier version
More on travel:
Five ways to transfer money abroad
Be the first to comment
Do you want to comment on this article? You need to be signed in for this feature