Morrisons food boxes, Milk & More, Beelivery: tips to beat the supermarket panic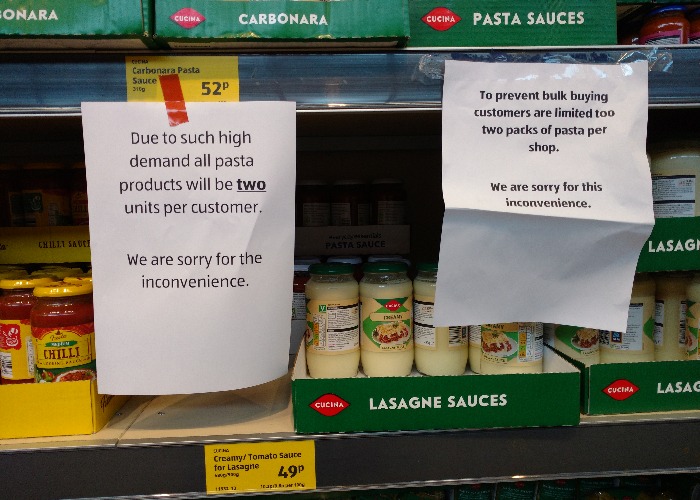 While others all around you lose their heads, there are some simple ways to keep your cupboards full.
The panic is setting in once again.
Talk of a second wave of Covid-19 has sadly led to some shoppers resorting to stockpile mode once more, with some supermarkets reporting shortages of various essentials.
As a result, major supermarkets are once again rationing the numbers of certain items people can purchase in a single shop – you can read a full breakdown of the latest shopping rules here.
Tesco for example has introduced a three-items limit on things like flour, dried pasta and baby wipes, while Morrisons has done the same with items like loo roll and disinfectant.
It won't be surprising if further limits are introduced, and that delivery and Click & Collect slots are once again snapped up within minutes.
Thankfully there are ways around the supermarket panic, to ensure that you can still get those essentials and keep yourself topped up ‒ to a sensible level, obviously ‒ without falling foul of item limits or the delivery slot bundle.
Take out a subscription
Subscriptions may be all the rage these days, for everything from beer to streaming services, but they could be the answer to keeping your cupboards full over the winter too.
Morrisons for example has launched a range of food boxes which you subscribe to, and are then delivered on a weekly, fortnightly or monthly basis.
Take the 'meat essentials' subscription box, which despite the name boasts a hell of a lot more than a few chicken breasts.
Each box will include baked beans, basmati rice, semi-skimmed rice, minced beef, sausages, bread, bacon, apples, onions, carrots and a four-pack of toilet rolls, as well as a host of other food classics.
Purchase it on a one-off basis and it will set you back £35, or sign up for a subscription and the price drops to £33.25 per box.
You select a delivery date and the food is then brought to you by a courier.
It's a contact-free dropoff too, so the food will be left outside your front door, though the driver will let you know they've arrived with your grub.
There are all sorts of other food subscription services you can try, which can help fill the gaps in your cooking schedule too.
With Oddbox for example you get boxes filled with fruit and veg that would ordinarily end up going to waste (it might be too big, too small, or just a bit wonky for supermarkets' tastes) delivered either weekly or fortnightly.
Boxes start at £10.99.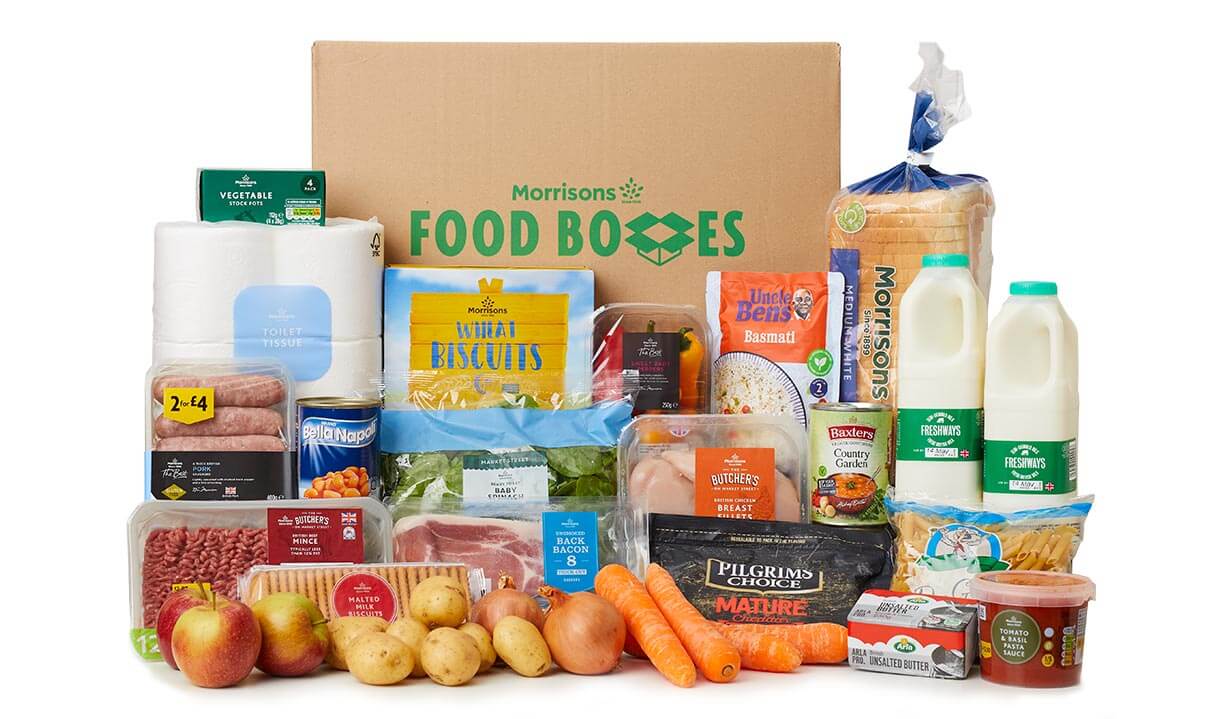 Or if you're in a real bind then you could try one of the services that deliver all of the ingredients for a specific meal.
My family gave The Mindful Chef a try during the original lockdown when we couldn't get a delivery slot and the food was great, though certainly not cheap.
Has the milkman been?
When I was a kid I used to love the fact that we had milk delivered to our front door by a milkman.
And while that's not exactly a regular part of life nowadays, a service like Milk & More offers the chance to get all sorts of essentials ‒ including milk ‒ delivered in much the same way.
You can build a range of favourite items on the site, or through the app, and set how often you want them to be delivered. Milk & More partners with all sorts of local suppliers to offer everything from fruit, veg and baked goods to dairy and meat.
When you set up your account, it will show you what days are available for deliveries in your area. You can't set a specific window for the delivery on that day though; instead the items will be there waiting on your doorstep by 7am.
The delivery itself is free too.
Convenience store deliveries
It may also be worth checking out one of the new services that offer same day deliveries, picking up your desired items from local convenience stores.
Beelivery for example is much like using Uber, but you're paying for someone to go and pick up your essentials rather than to give you a lift somewhere.
Delivery costs start at £1.99 and your order should be with you within 60 minutes.
There's also Cornershop Online, which allows you to order directly with participating convenience stores in your area. Delivery costs ‒ and how quickly you can get the items you order ‒ will vary between different stores.
All stores offer a Click & Collect service too ‒ you'll get a notification when your order is ready to collect.
The emergency Amazon purchase
Finally, don't overlook sites like Amazon when it comes to topping up those cupboard essentials.
I know it's not the first place you think of when you realise you need some dettol wipes or loo roll, but it can come up trumps in a bind.
Sites like Groupon can also come in handy if you happen to have the room to store 45 loo rolls as well. Just make sure you're actually going to use them...
Be the first to comment
Do you want to comment on this article? You need to be signed in for this feature