The worst mortgage lenders in the country!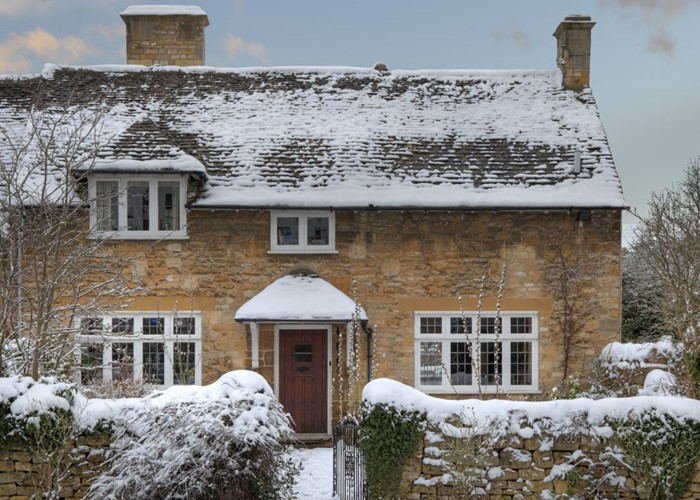 These are the mortgage lenders that attract the most vitriol from their customers.
As a nation, we aren't very good at complaining. Too often we adopt the British stiff upper lip, and get on with it, making the best of a bad situation.
I was certainly like that until fairly recently, though that has been redressed in recent months. Indeed, just this week I wrote a fairly long diatribe to a major national retailer (Next) after enduring service from them that can politely be described as horrendous. Boo!
And it's only through complaining, through highlighting how firms have wronged us, that you can exact change. This is particularly true in the area of finance.
The hall of shame
To their immense credit, the Financial Ombudsman Service (FOS) – the body which deals with complaints about financial firms – has started bringing a bit of transparency to the complaints world by naming and shaming the firms that account for 90% of the complaints the Ombudsman deals with.
Every six months, the Ombudsman publishes information about the firms have been on the receiving end of the most complaints, which areas the complaints cover (mortgages, pensions, etc), and just how many complaints are upheld.
The most complained about
Let's take a look at the firm's that were on the receiving end of the most complaints from mortgage customers – there are plenty of names you will recognise there.
| | |
| --- | --- |
| Lender | Number of new complaints |
| Bank of Scotland | 500 |
| Barclays | 473 |
| Santander | 434 |
| Northern Rock | 193 |
| Cheltenham & Gloucester | 170 |
| Nationwide | 120 |
| NatWest | 105 |
| HSBC | 97 |
| Royal Bank of Scotland | 83 |
| Mortgage Express | 78 |
While it's interesting to see just how many complaints these firms received, it's not really fair to judge them on this basis. After all, Bank of Scotland is a far bigger lender than Mortgage Express, for example, so it stands to reason they would probably end up dealing with more complaints.
Also, it is one thing to receive a complaint, quite another to actually be in the wrong. This is borne out by the fact that, for example, only 25% of complainants against Bank of Scotland were successful, a relatively small number compared to other lenders, as shown below:
The worst offenders
| | | |
| --- | --- | --- |
| Lender | Complaints resolved in favour of customer | Number of complaints received |
| Preferred Mortgages Ltd | 58% | 38 |
| Southern Pacific Mortgage Ltd | 57% | 52 |
| Future Mortgages | 55% | 28 |
| Barclays | 51% | 473 |
| NatWest | 51% | 105 |
| Clydesdale Bank | 47% | 66 |
| GE Money Home Lending | 45% | 58 |
| Northern Rock | 42% | 193 |
| Royal Bank of Scotland | 38% | 83 |
| Kensington | 36% | 43 |
In my eyes, this is the far more accurate figure to take into account, as these are the lenders that are being found to be in the wrong by the Financial Ombudsman Service. And it's also telling that the top three spots are taken by lenders you probably won't have heard of.
All three of Preferred, Southern Pacific and Future have ceased lending activities since the onset of the credit crunch. They also were all united in that they were specialist lenders, dealing in the areas that have since come under the microscope - sub-prime lending, self-cert mortgages.
What we complain about
Unfortunately, the FOS doesn't release its data about exactly what these complaints are about alongside the name and shame list, but instead publishes these details in the body's annual report.
However, looking at the report which covers the period up to March this year gives us a pretty good idea of just how many of us are suffering shoddy service from lenders. In the year to March 2010, there were 7,469 complaints, a little down on 2009, but more than double the number of complaints about mortgages just five years ago (3,001 in 2005).
Here are some of the areas highlighted the Ombudsman that we complained about regarding mortgages
Mortgage offers withdrawn, or not renewed, when purchases were not completed on time
Changes made to offset mortgage flexible facilities
Complaints about porting (transferring) mortgages, particularly in the buy-to-let arena
Interest rates set by lenders (including SVRs, speed of changes and removal of collars)
Suitability of fixed rates, where borrowers believe a variable deal should have been chosen instead
Mortgage transfers completed without a signed acceptance
Handling of mortgage arrears
The sale-and-rent-back market has now been added to the FOS's jurisdiction, so I wouldn't be at all surprised to see a spike in complaints in this area in next year's report.
How to complain
If you feel that you have grounds for a complaint against your mortgage lender, there is a process you need to follow if you want to get it resolved.
Firstly, you need to complain to the lender themselves, to give them a chance to handle your problem. The lender than has eight weeks to deal with your problem. However, the Ombudsman can contact the lender to register the complaint on your behalf if you prefer. It has also put together a really good guide on how to ensure your complaint is taken seriously, which is well worth a read.
Once those eight weeks have elapsed, if you're not happy with how the lender has dealt with your complaint, you can then get the Financial Ombudsman Service to take a look. You'll need to fill out a form detailing the complaint, which is available on the Ombudsman's website.
How long it then takes to resolve the dispute depends on the attitudes of you as a complainant, and the lender, though the Ombudsman reckons around half of all the cases it deals with are resolved informally at the earliest stage. A third of cases are settled within three months, while the Ombudsman aims to resolve most disputes with six to nine months.
For more details on what you can expect from the Ombudsman when raising a complaint, the Ombudsman has put together this guide on its website (this opens as a PDF).
Getting advice
Of course, ideally you'd like to deal with a lender that won't give you the need to raise any complaints. Personally, I reckon it's a decent idea to speak to a broker before you start the mortgage process, as not only can they give you great advice on which products you qualify for, but also what sort of service you can expect from each lender. To pick the brains of our fee-free mortgage team, head over to our mortgage centre, where you can speak to our qualified advisers by email, by instant messenger or by telephone.
More: Six silly ways to ruin your home | Remortgage now or regret it
At lovemoney.com, you can research all the best deals yourself using our online mortgage service, or speak directly to a whole-of-market, fee-free lovemoney.com broker. Call 0800 804 8045 or email mortgages@lovemoney.com for more help.
Be the first to comment
Do you want to comment on this article? You need to be signed in for this feature