Safest cars to buy in the UK: Toyota, Seat, Volkswagen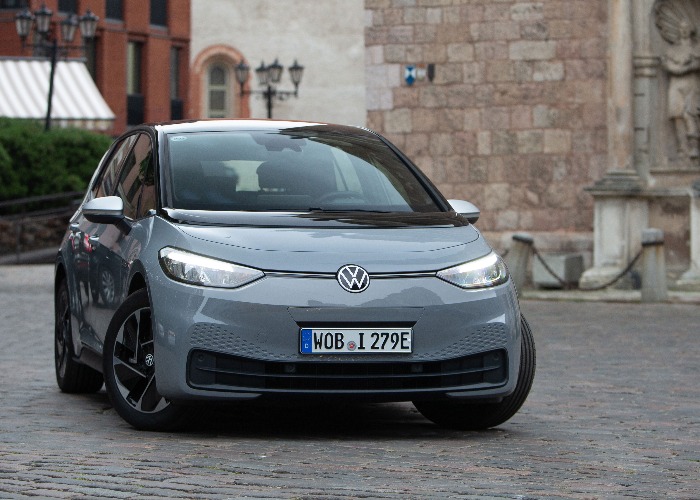 Which cars score most impressively in the Euro NCAP testing? Here's a look at the 10 safest cars you can buy in the UK.
When the time comes to purchase a new car, you want to think about more than simply how many miles to the gallon you're going to get.
How safe the vehicle is, and how well it will protect the occupants ‒ and other road users ‒ from being caught up in an accident is also of crucial importance.
One way to getting an insight into the safety of a vehicle you're considering buying comes via the testing conducted by the safety experts at Euro NCAP.
Get AA breakdown cover: compare options
What does Euro NCAP look for?
Cars are subjected to a host of tests and scored on how they perform against four categories.
Those are adult occupant protection, child occupant protection, vulnerable user protection (pedestrians and cyclists for example) and safety assist, which is an assessment of the technology included in the vehicle which will help the driver to be safer behind the wheel.
Those scores are then brought together to produce an overall rating out of five.
It's worth pointing out that Euro NCAP revamped its testing last year, introducing a new frontal offset test, as well as a 'mobile progressive deformable barrier' test which grades a car on how it protects its occupants as well as the risks it poses to the car it has crashed into.
Let's crunch the numbers to see the top performers under these new tests to
10 ‒ Land Rover Defender
WhatCar? points out that this new version is more advanced when it comes to safety than the previous Defender, with a raft of driver assistance and safety systems.
Defenders come with AEB as standard, as well as lane-keeping assistance.
It scored 320 out of 400, notching up 85% for both adult and child protection.
9 ‒ Isuzu D-Max
The D-Max is a heavy pick-up truck, so perhaps not the first vehicle you'd think of which would do well in safety tests.
Euro NCAP noted that its shape and weight make it "aggressive" to other vehicles should there be a collision, but its pretty good at avoiding those accidents since it comes with restraints, AEB and a centre airband as standard.
The D-Max actually does an even better job at looking after child occupants (with a score of 86%) than adult occupants (84%), and recorded an overall score of 322 out of 400 across all four categories.
Article continues below
8 ‒ Honda Jazz
The Honda Jazz picked up a total score of 326, scoring impressively on the adult occupant protection (87%) category. It also notched up the highest score for pedestrian protection (80%) of any vehicle examined under the new tests.
The small car impressed the WhatCar? team with its frugal hybrid engine and practicality, and it did well in the safety tests thanks to its various modern safety systems such as its central airbag and AEB.
7 ‒ Cupra Formentor
The sporty SUV impressed the testers with its modern systems, such as AEB which can pick up on vulnerable road users and help to prevent collisions when the car is turned into a side road.
The Formentor notched up a score of 93% for adult occupant protection, the highest of any car tested in the new regime.
Overall it racked up a score of 329.
6. Toyota Yaris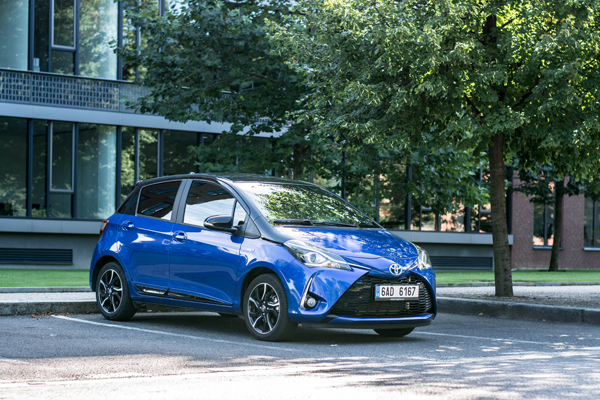 The Yaris was the first car to undergo the stricter tests and scored well across all four categories.
The WhatCar? team points out that the Yaris is shaped in a way that means it is "friendlier" to other vehicles if there is an accident, and two central airbags mean that injuries to those inside the vehicle will be limited.
The EuroNCAP testers highlighted Toyota's SafetySense technology too, which prevented the Yaris from turning and hitting an oncoming car and helped it to an impressive 85% score in the tech category.
Overall it scored 330 out of a possible 400.
5 ‒ Seat Leon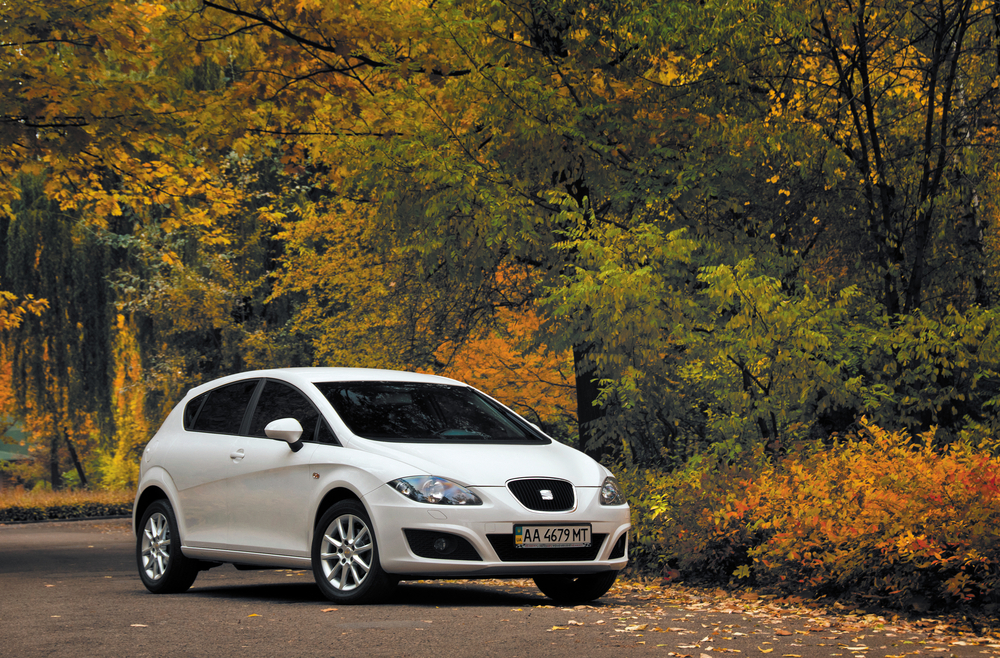 The Leon is another vehicle that scores incredibly well when it comes to protecting adult occupants, with a score of 92% in that category.
It scored really well on child and pedestrian protection too, recording 88% and 71% respectively, leading to an overall score of 331.
It is helped by the fact that every version comes with an AEB system that can pick up on pedestrians and cyclists, as well as lane-keeping assistance.
4 ‒ Volkswagen ID.3
WhatCar? points out that there was plenty of hype ahead of the launch of the electric family hatchback, but it was worth the wait.
It picked up praise from the testers for its tough structure and restraints which protect occupants in an accident. The fact that they all have AEB and an e-Call system also helped boost its score.
3 ‒ Skoda Enyaq
The Enyaq is a new entry from this latest batch of tests, and it's performed impressively to take a spot in the top three.
It racked up a score of 336 out of 400, with a score of 94% on adult occupant protection and 89% on child protection.
2 ‒ Volkswagen ID.4
Another new entrant is the ID.4, the second model from VW's new pure electric line-up to make the top 10.
It performed even better than its stablemate in crash tests on account of its "robust structure" that does a great job of protecting all occupants. It also comes with a full suite of airbags and is fitted with a local hazard warning system as standard.
It notched up a score of 343 out of 400.
1 ‒ Polestar 2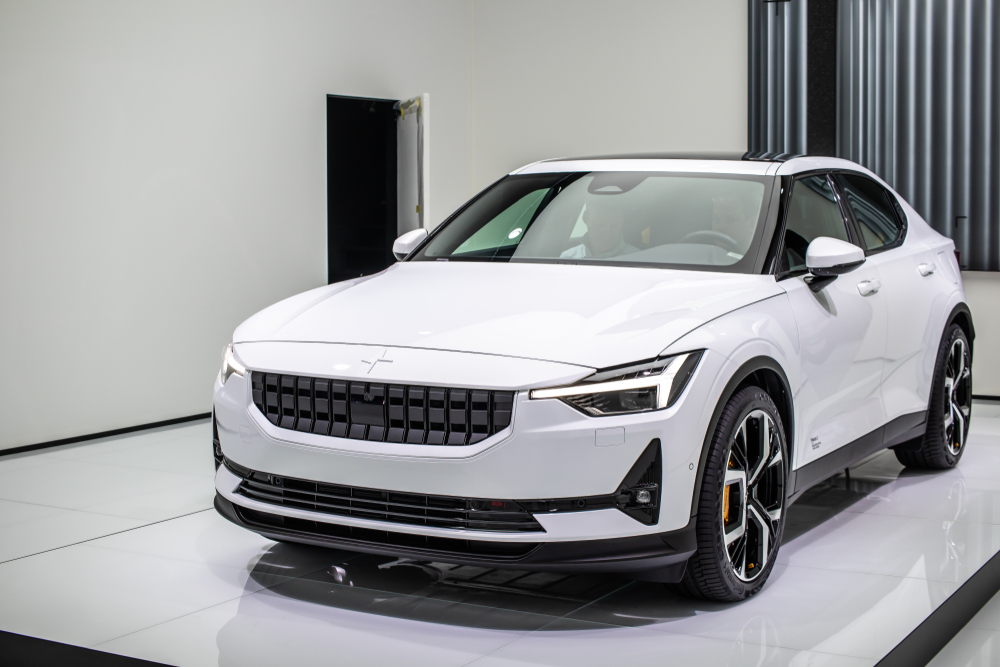 The Polestar 2 takes top spot with a phenomenal score of 347 out of 400, scoring consistently well across all of the categories.
It scored a notable 80% for protecting vulnerable road users thanks to the inclusion of a pop-up bonnet in the event you hit a pedestrian.
The Euro NCAP team praised the Polestar for the high level of its active safety systems and the fact that there are over-the-air software updates available which mean you can continue to boost its safety in future.
*This article contains affiliate links, which means we may receive a commission on any sales of products or services we write about. This article was written completely independently.
Be the first to comment
Do you want to comment on this article? You need to be signed in for this feature