Buying a new car: Qashqai, Tesla & Mini among the UK's best-selling cars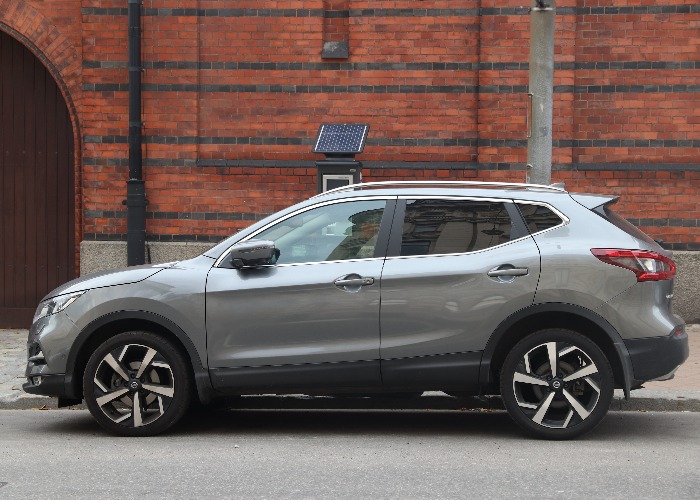 Which cars are the most popular among buyers – and do they deserve that popularity? We reveal the 10 best-selling cars of 2021 and what you'll expect to pay for them.
There's no question that the new car market has had a tough couple of years.
Indeed, new figures from the Society of Motor Manufacturers and Traders (SMMT) show that across 2021 there were just under 1.6 million new car registrations, and while that's 1% up on 2020, it's a massive 28.7% down on pre-Covid levels.
There are a few different reasons for this, from our changing driving habits as a result of the pandemic to the ongoing semiconductor shortage which has dented production of some new cars.
However, while the industry as a whole has had a tough time, there are individual motors that have prospered. Let's take a look at the individual models that have proven most popular with drivers across 2021 as a whole, and what you're likely to pay for one.
The UK's most and least reliable cars
10. Toyota Yaris
There is no shortage of selling points for the Yaris, from its excellent fuel economy to its impressive reliability.
Perhaps most importantly of all, the WhatCar? team reckons it will hold its value well. It comes with an RRP of £20,210.
Over the year, 27,415 models were sold.
9. Kia Sportage
The Sportage is a family SUV that WhatCar? praises for delivering great value for money, so long as you stick to the lower trim levels.
While other SUVs are apparently more comfortable and fun to drive, the fact that the Sportage is good at retaining its value is another selling point.
It has an RRP of £23,810, with 27,611 units sold over 2021.
8. Ford Puma
It's worth reflecting on the fact that this small SUV is a former car of the year in the WhatCar? Awards, boasting plenty of space for families and a cracking drive. Little wonder then that it won the hearts of so many drivers last year.
It has an RRP starting at £20,745, and across 2021 28,697 were sold.
Search for cheaper car insurance on MoneySupermarket
7. Nissan Qashqai
The Qashqai is a great motor, mixing style with substance, and is a real contender in the family SUV market according to the WhatCar? team.
It has won plenty of attention from new car buyers too, with sales of 29,922 across 2021.
It's not cheap though, with an RRP starting at £22,875.
6. Volkswagen Golf
The Golf has long been one of the most popular cars with UK drivers, and with good reason. According to the WhatCar? team it's a solid all-rounder if you're looking for a family hatchback, with an RRP starting at £20,280.
Over the year it sold a total of 30,240 units, though it didn't make it into the top 10 list for December.
5. Volkswagen Polo
Another Volkswagen classic takes fifth spot, in the shape of the Polo. Over the year it sold 30,634 units, allowing it edge just ahead of its stablemate the Golf.
WhatCar? reckons that few small cars can rival the Polo for quality, describing it as a "truly great all-rounder." Its RRP starts at £15,010.
Need new tyres? Buy them cheaply online
4. Mercedes-Benz A Class
The A-Class is a premium family hatchback, with prices starting at £24,100.
It's well liked by the WhatCar? reviewers, as it's comfortable for long trips, has an excellent infotainment system, and plenty of tech on the interior.
It is also selling well, shifting a total of 30,710 units across 2021 as a whole.
3. Mini
The Mini has not been an ever-present in best-seller list, but takes second spot in December after selling 4,625 units in December. It was also the third highest-selling car of the year overall, shifting 31,792 cars in 2021.
It's an iconic car, and that makes it hugely desirable for anyone in the market for a small motor.
But according to the WhatCar? reviewers, there's plenty of substance to match the style too, with a great engine and classy interior. It has an RRP of £16,605.
2. Tesla Model 3
Nothing demonstrates the surge towards electric motors seen across 2021 better than the fact that the Tesla Model 3 has stormed the best selling list for December, shifting an incredible 9,612 units ‒ more than double any other other motors in the month.
That was also good enough for it to secure second spot for the year overall, with total sales of 34,783.
It's a cracking motor, which the WhatCar? team suggests is "guaranteed to put a smile on your face with every journey", boasting long range, great acceleration, a quality interior and plenty of space.
That quality comes at a cost though, with an RRP starting at £42,500.
1. Vauxhall Corsa
The Corsa is the nation's favourite car of 2021, having sold a whopping 40,914 units in the year overall. It sold 2,608 units in the month of December too, giving it third spot for the month.
With an RRP starting at £17,015, it's not the costliest motor around, while WhatCar? points out that the fact it is usually cheap to insure will also boost its appeal against other small cars.
Search for cheaper car insurance on MoneySupermarket
Save a packet on your next car
Of course, whether you're going for one of these best-selling models or something a little more niche has caught your eye, you're going to want to bag a bargain when it comes to actually getting your hands on the keys.
Thankfully, there are plenty of simple ways to save money when you do so, from doing your research on what really constitutes a fair price to giving haggling a go and seeing if you can get the dealer to knock a few quid off the listed price.
For more, check out our guide to buying a car for less.
*This article contains affiliate links, which means we may receive a commission on any sales of products or services we write about. This article was written completely independently.
Be the first to comment
Do you want to comment on this article? You need to be signed in for this feature