Buying a new car: Sportage, Focus & Mini among the UK's best-selling cars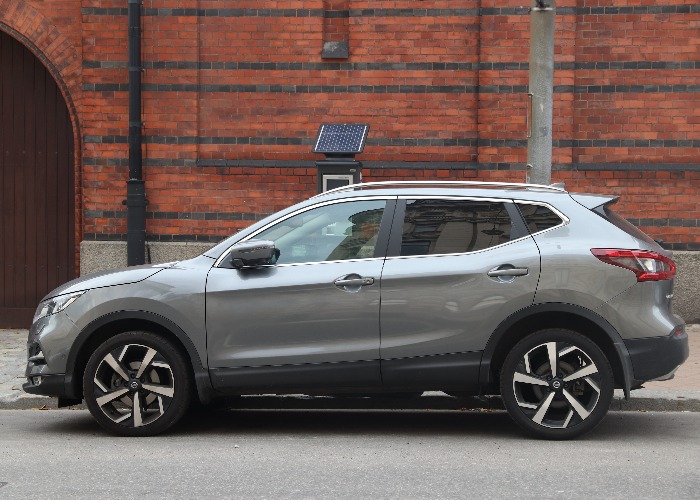 Which cars are the most popular among buyers – and do they deserve that popularity? We reveal the 10 best-selling cars of April and what you'll expect to pay for them.
It's been a rough time for the new car market, though sales in May were particularly dreadful. According to figures from the Society of Motor Manufacturers and Traders (SMMT), sales for the month came to less than 125,000.
That's down by more than 20% on the same month last year, and means it was the second weakest May ‒ after 2020, in the midst of the first lockdown ‒ in three decades.
There are various factors at play here, and not just the economic situation. The biggest driver is the shortage of supply; there simply aren't enough semi-conductors, which are central to modern cars, which is then holding back the provision of new motors.
Despite this, there are certain cars that are continuing to win favour from potential buyers. Let's take a look at the big selling models according to the SMMT, and what you're likely to pay for one.
The UK's most and least reliable cars
10 ‒ Hyundai Tuscon
The family SUV has an RRP starting at £21,641, and wins praise from the reviewers at WhatCar? on the basis of a well-made interior and plenty of space for passengers and luggage alike.
However, the ride does apparently get "a bit choppy" at times.
Over the month of May, 2,094 models were sold. It is the sixth best-selling car of the year to date.
9 ‒ Volkswagen Polo
The Polo sold 2,118 units in the month, making it the ninth top-selling car of the month.
WhatCar? reckons that few small cars can rival the Polo for quality, describing it as a "truly great all-rounder".
Its RRP starts at £15,010.
8 ‒ Kia Niro
WhatCar? argues that the Niro is an SUV that proves that going green can be the right choice for many drivers, as it's well equipped, with low running costs and a meaty seven-year warranty.
In May it sold 2,258 units, and it comes with an RRP that starts at £24,105.
7 ‒ Kia Sportage
The Sportage is a family SUV that WhatCar? praises for delivering great value for money, so long as you stick to the lower trim levels.
While other SUVs are apparently more comfortable and fun to drive, the fact that the Sportage is good at retaining its value is another selling point.
It has an RRP of £21,560, with 2,260 units sold in May.
6 ‒ Nissan Qashqai
The Qashqai is the sixth highest-selling model for May, having sold 2,261 units. It is the third best-selling car of the year, too.
According to WhatCar?, it mixes style with substance and is a real contender in the family SUV market.
It's not cheap though, with an RRP starting at £22,875.
5 ‒ MINI
The Mini was not an ever-present in best-seller lists last year, but took fifth spot in May after selling 2,538 units. It's also the fourth best-selling motor of 2022.
It's an iconic car, and that makes it hugely desirable for anyone in the market for a small motor.
But according to the WhatCar? reviewers, there's plenty of substance to match the style too, with a great engine and classy interior. It has an RRP of £15,645.
4 ‒ Volkswagen Golf
The Golf is only the ninth-best selling car of the year so far, yet it's proved far more popular in May. Across the month 2,623 models were sold.
Be prepared for the Golf to set you back upwards of £20,280.
According to the WhatCar? Reviewers, it's let down by "horribly fiddly climate controls" and its infotainment system, but is still comfortable, spacious and very quiet.
3 ‒ Ford Kuga
A Ford takes third spot, with 3,379 Kuga units sold in May.
It's described by the WhatCar? reviewers as a "decent all-rounder", that offers "tidy handling" at a competitive price. It has an RRP that starts at £26,145.
2 ‒ Ford Puma
It's worth reflecting on the fact that this small SUV is a former car of the year in the WhatCar? Awards, boasting plenty of space for families and a cracking drive. Little wonder then that it has won the hearts of so many drivers already in 2022.
It has an RRP starting at £20,415, and across the month 3,580 were sold.
1 ‒ Vauxhall Corsa
The Corsa was the nation's favourite car of 2021, is the top-selling car of the year to date and took spot spot in May, having sold a total of 4,339 units over the month.
With an RRP starting at £15,485, it's not the costliest motor around, while WhatCar? points out that the fact it is usually cheap to insure will also boost its appeal against other small cars.
Save a packet on your next car
Of course, whether you're going for one of these best-selling models or something a little more niche has caught your eye, you're going to want to bag a bargain when it comes to actually getting your hands on the keys.
Thankfully, there are plenty of simple ways to save money when you do so, from doing your research on what really constitutes a fair price to giving haggling a go and seeing if you can get the dealer to knock a few quid off the listed price.
For more, check out our guide to buying a car for less.
*This article contains affiliate links, which means we may receive a commission on any sales of products or services we write about. This article was written completely independently.
Be the first to comment
Do you want to comment on this article? You need to be signed in for this feature