Sales of new cars grew for the third straight month in October, new data from the Society of Motor Manufacturers and Traders (SMMT) has revealed.
It found that 134,344 new cars were registered in the month, up by a whopping 26.4% on the same point last year. Those sales are being driven by electric vehicles, too.
Despite this, sales for the year to date are still around 5% down on last year and a third down on pre-Covid levels.
So which are the models still winning the attention of drivers? Here are the best-selling models of the month according to the SMMT.
10 ‒ Fiat 500
First up we have the Fiat 500, a small electric car. It's previously been picked out as one of the better options when it comes to energy efficiency among electric cars, and was praised by the WhatCar? reviewers for the "decent range" between charges it manages.
That's not the only thing to like, either, since it's a fun drive and is quite kind on the wallet, with an RRP starting at £16,490.
However, it does get noisy on the motorway apparently, while rivals have longer ranges.
9 ‒ Audi A3
The A3 sold 2,176 units in October, enough to jump into the top 10 according to SMMT.
WhatCar? reckons it's not as polished as its predecessor, yet will still appeal to those looking for a family car as it has a good range of engines, a nice interior with plenty of space, as well as "engaging handling".
Its RRP starts at £24,250.
How to get a good deal on your next car
8 ‒ Peugeot 2008
The 2008 is a small SUV, and has an RRP that starts at £22,845.
It's a motor that has won praise for its punchy, frugal engines and how well-equipped it is, though the WhatCar? reviewers warned that it's not a great drive, and could suffer particularly from depreciation.
Over the month it sold 2,191 units.
7 ‒ Vauxhall Mokka
During October 2,444 Mokka models were sold, good enough for it to secure a spot in seventh place.
The Mokka won praise from WhatCar's reviewers on account of the range of equipment it comes with, and the fact that there are lots of frugal and efficient engines to choose from, though it pointed out that there are "more well-rounded choices" in the small SUV class which may be a better bet.
It has an RRP starting at £21,835, and is the tenth highest-selling model of the year to date.
6 ‒ Mini
The Mini was not an ever-present in best-seller lists last year, but took sixth spot in October after selling 2,595 units. It's also the fifth best-selling motor of 2022 so far.
It's an iconic car, and that makes it hugely desirable for anyone in the market for a small motor.
But according to the WhatCar? reviewers, there's plenty of substance to match the style too, with a great engine and classy interior. It has an RRP of £15,645.
5 ‒ Vauxhall Corsa
The Corsa was the nation's favourite car of 2021 and is the second highest-selling car of the year to date, yet it only managed fourth spot in October, having sold a total of 2,784 units over the month.
With an RRP starting at £15,485, it's not the costliest motor around, while WhatCar? points out that the fact it is usually cheap to insure will also boost its appeal against other small cars.
4 ‒ Ford Puma
It's worth reflecting on the fact that this small SUV is a former car of the year in the WhatCar? Awards, boasting plenty of space for families and a cracking drive. Little wonder then that it has won the hearts of so many drivers already in 2022.
It has an RRP starting at £20,745, and across the month 3,218 were sold.
3 ‒ Volkswagen Golf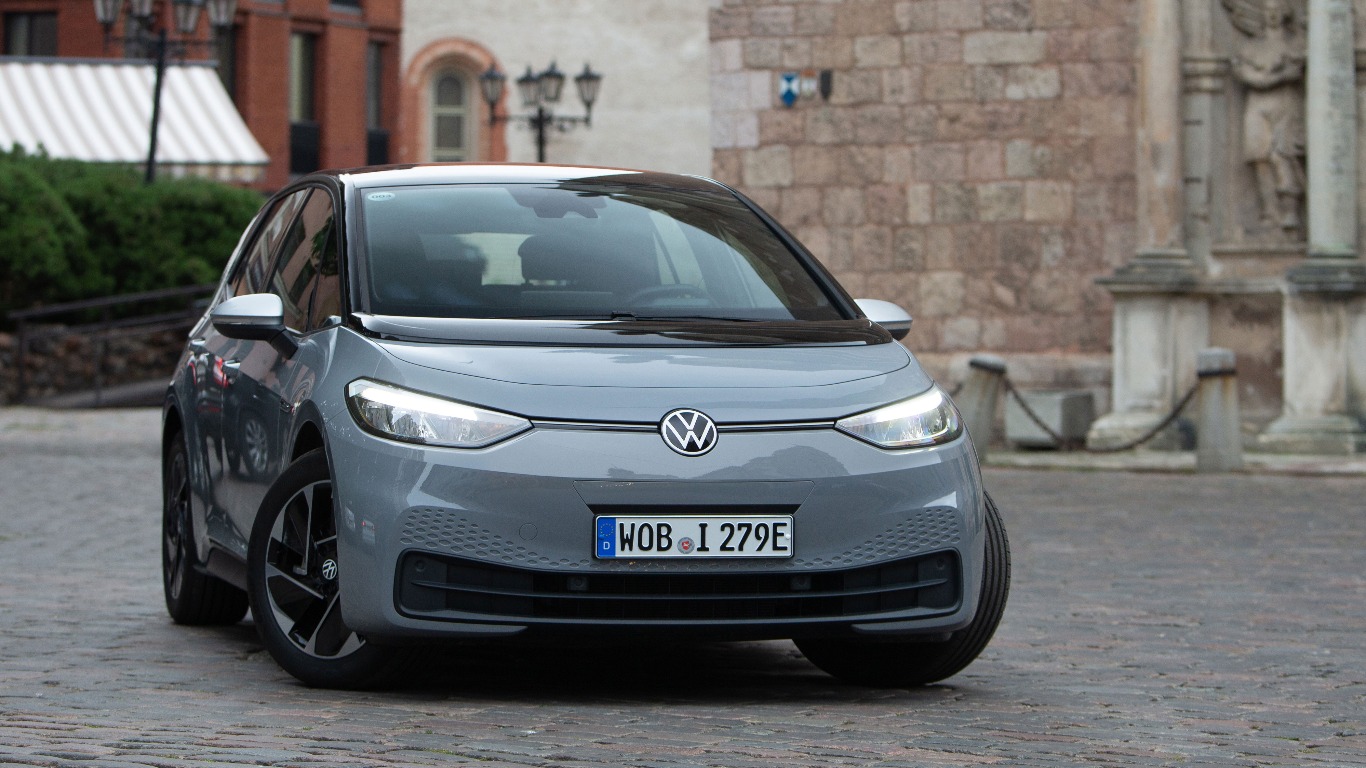 The Golf is only the eighth-best-selling car of the year so far, yet it's proved far more popular in October. Across the month 3,339 models were sold.
Be prepared for the Golf to set you back upwards of £20,280.
According to the WhatCar? reviewers, it's let down by "horribly fiddly climate controls" and its infotainment system, but is still comfortable, spacious and very quiet.
2 ‒ Nissan Qashqai
The Qashqai is the second highest-selling model for October, having sold 4,228 units. It is also the best-selling car of the year to date.
According to WhatCar?, it mixes style with substance and is a real contender in the family SUV market.
It's not cheap though, with an RRP starting at £22,875.
1 ‒ Ford Fiesta
The old reliable, the Ford Fiesta, has sprung somewhat out of nowhere to take top spot in October, selling a whopping 4,230 units.
The latest version has won praise from WhatCar? on account of its punchy engines, the quality of the drive and its fuel economy.
It's not perfect though ‒ some important safety equipment isn't included as standard, while the reviewers reckon some rivals offer better value for money, given its RRP starts at £19,330.
Save a packet on your next car
Of course, whether you're going for one of these best-selling models or something a little more niche has caught your eye, you're going to want to bag a bargain when it comes to actually getting your hands on the keys.
Thankfully, there are plenty of simple ways to save money when you do so, from doing your research on what really constitutes a fair price to giving haggling a go and seeing if you can get the dealer to knock a few quid off the listed price.
For more, check out our guide to buying a car for less.
*This article contains affiliate links, which means we may receive a commission on any sales of products or services we write about. This article was written completely independently.