Six silly ways to ruin your home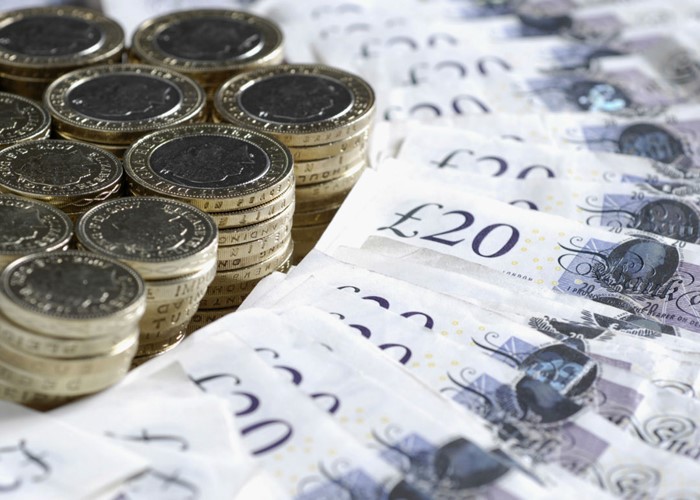 Make these mistakes and you could be paying out a small fortune to repair them....
I have to say that since my husband and I bought our flat a few years ago, we seem to have had no-end of problems. In fact, I'm starting to wonder if we're jinxed.
Most recently, we had to get a new boiler. Yes as well as forking out for a new bathroom, new doors, new floors, and several pots of paint over the past couple of years, we then had to cough up for a new boiler.
I'm generally not much of a risk-taker, so when the man servicing the boiler advised we should get a new one, I didn't hesitate. After all, I know winter is on its way and I really didn't fancy the prospect of no heating and hot water for a few days – especially not after knowing how bitterly cold it was last winter.
But now the new boiler is up and running, the radiators have been bled, and I feel like we're all set for the winter months.
Yet it seems we may be one of the few households that are. According to recent research from Churchill, many householders are terrible at maintaining their homes and as a result, they could end up facing hefty repair bills.
Most home insurance policies won't cover you for general wear and tear in your home. And that means if you've not been looking after your home properly and something goes wrong, you're likely to find that it's you that has to cough up to make the repair and not your insurer. And this could get pretty expensive.
So whatever you do, make sure you keep your home in good working order and don't make any of the following mistakes.
1. Never checking the roof
According to Churchill, 62% of homeowners with a tile or slate roof don't look at the roof closely for loose tiles or slates. However, weak tiles can soon be a problem when the wind picks up and missing or cracked tiles will let in the damp when it rains. And let's face it, that has the potential to be pretty disastrous for your home.
So make sure you check your roof regularly and if there are any missing tiles or slates, have them replaced immediately. In fact, you don't even need to get up on the roof to do this – have a look around on the ground below to see whether there are any signs of broken tiles.
You should also ensure there is no moss blocking the gutters as this can retain moisture which may then damage the roof. So remove any moss if you see any.
Check your chimney pots, satellite dish and TV aerial are fixed securely, too.
2. Ignoring the gutters
Half of homeowners with their own roof don't maintain or clear their gutters and downpipes (which connects a roof-line gutter to the ground). However, by forgetting to clear and clean them, this can lead to extensive water damage to bricks, rot windows, and cause damp.
Every spring and autumn you should clear any plants, leaves and silt from the gutters. You should also look for blocked downpipes and remove any vegetation from behind the pipes. It may be worth investing in leaf guards to put over the gutters and prevent leaves from building up. However, this doesn't excuse you from still regularly giving the gutters a good clean!
It's also a good idea to use a hand mirror to look behind rainwater pipes as it can be hard to see if any splits and cracks have occurred in the cast iron or aluminium. And if the pipes are made of cast iron, make sure you paint them regularly to ward off rust.
Rogue traders can turn your dream home into a nightmare. Make sure you don't get caught out.
3. Ignoring damp
68% of us who have damp in our home don't dry out affected areas or use a de-humidifier. However, this can cause damage to the property as damp areas encourage mould and this can increase the risk of illness.
Keeping your home well ventilated and using a dehumidifier if necessary will help to stop condensation. As soon as warm air containing vapour hits a cooler surface, it will condense.
You may not think that condensation will really do any harm, but if there's a lot of condensation forming in the house, this can lead to spoiled paintwork, flaking plasterwork, and black mould – believe me, I am highly experienced in this!
If you can, try to avoid drying clothes inside too as this only adds to the amount of vapour in the room. And if you do have a mould problem, make sure you use an anti-mould paint and cleaner.
You should also keep an eye out for damp patches that could be caused by a water leakage and/or water penetration. And make sure window-frames aren't damp and seal any gaps with sealant or mortar.
Finally, check the attic for any signs of damp. Check there are no leaks and make sure the timberwork is free from woodworm.
4. Never servicing the boiler
During the summer months it's easy to forget about getting your boiler serviced and put it off until the winter. However, 42% of homeowners with central heating don't get their boiler serviced at all.
Getting your boiler serviced might seem like an unnecessary expense. But it's not. It's far better to get your boiler serviced every year to ensure it's running efficiently than end up with your boiler malfunctioning on the coldest day of the year, leaving you without hot water and heating – and probably damage to your home as well.
Prices also tend to go up in the winter months because demand is higher, so try to ensure you get yours serviced before then.
Check the Gas Safe Register for legally registered, safe gas engineers.
Home improvements don't usually come cheap, but find out the best ways to pay for them.
5. Never bleeding your radiators
I have to confess I was one of the 38% of homeowners with central heating who never did this. Thanks to the kind man who came to replace my boiler, my radiators have now been bled and I can't begin to tell you what a difference it makes!
Bleeding your radiators gets rid of any air that's inside. Air doesn't conduct heat anywhere near as efficiently as water and so it's costly and wasteful. Admittedly, failing to bleed your radiators is unlikely to ruin your home, but it is likely to make your radiators far less efficient and could reduce the life of your radiators, meaning you could end up having to replace them.
To bleed the radiator, turn off your heating and let the radiators cool. Then put your 'bleed key' into the valve at the top of the radiator and turn it to release the air. Be warned, water may escape once the air is released so you might want to have a cloth or towel, or even a jug to hand!
6. Failing to check smoke alarms
Finally, 19% of homeowners with smoke alarms fail to check them on a regular basis.
If you have smoke alarms (and all of us should do), make sure you check the batteries regularly. There's no point having an alarm if it's not going to work at the crucial moment.
After all, not only could failing to check your smoke alarms cost you your home, it could cost you your life.
More: The truth about house prices | Pay less for your perfect property
Be the first to comment
Do you want to comment on this article? You need to be signed in for this feature