Ultimate guide to online banks and banking apps
Thousands of Brits are ditching the high street banks, and are instead choosing to bank with firms that don't have branches and operate entirely online or through a mobile app.
Online banks are booming
There was a time when, for most of us, the high street was the main port of call when looking for a bank.
If you needed a current account that paid interest on your balance, offered a decent overdraft or some other feature then our options didn't stretch beyond those household names.
But times have changed.
Recent years have seen a significant number of banks aiming to do something a little different by ditching physical branches and moving all of their operations online, whether through a website, an app or both.
Indeed, banks like Starling and Monzo are attracting more new customers than some of their high street rivals, latest data from the Current Account Switch Service reveals.
But how do I pay money in?
One of the questions some people have about online banks is how they can carry out traditional in-branch services like paying in cheques and making deposits, when their bank doesn't actually have a branch?
This isn't actually the issue that it seems though, as you can now make deposits into almost any bank account ‒ whether it's an app-based one or one run by a high street bank ‒ through the Post Office.
What's more, many banks now allow you to pay in cheques through their mobile app, simply by taking a photo of the cheque. Again, it isn't just online banks doing this either, but the high street names too.
Digital bank customers are much happier
It's also worth pointing out that these online banks are doing extremely well when it comes to customer service and generating goodwill among customers ‒ not exactly something big banks are renowned for.
For example, a poll by Ipsos Mori in August 2020 quizzed respondents on how likely they were to recommend their bank account provider to friends and family.
The top three in the poll were Monzo (86%), Starling Bank (84%) and first direct (83%), all banks which don't have a single branch between them.
It's certainly not an isolated poll either.
A recent study by consumer champion Which? polled bank account customers on a host of categories, from customer service to transparency about charges, with the top three being first direct (84%), Starling (83%) and Monzo (82%).
Let's take a closer look at some of the biggest online challenger banks and what they offer.
Starling Bank review
Starling Bank is one of the biggest app-based banks, which was formed back in 2014. It offers a range of current accounts and loans.
Current accounts
There are a host of accounts on offer, including a personal account, business account, Euro account and a special account designed for teenagers.
The accounts are free to open, applications only take a few minutes to process, and you can divide the money inside your account to devote towards specific 'goals', for example, if you are saving up for a new car.
You get immediate notifications when money leaves your account, helping you keep on top of your budgets and Direct Debit reminders, while you can also round up transactions to the nearest pound with that extra money going into a savings pot.
Unlike most other challenger banks, you will earn interest on your bank balance, albeit at a rate of just 0.05% on balances of up to £85,000.
Perhaps one of the biggest appeals of a Starling account is that, unlike most high street banks, you won't be charged fees when you use your card overseas.
That covers both purchases and ATM withdrawals (up to £300 per day), so it's a useful account if you spend a lot of time abroad or want an option for your holiday money that doesn't involve changing up lots of cash in advance.
Eligible account holders can take advantage of an overdraft with Starling Bank, with interest rates of 15%, 25% and 35% for arranged overdrafts depending on your credit score.
Once you have an overdraft approved, you can manage the size of the overdraft within the app ‒ so if you no longer need such a big facility, you can reduce it as you see fit.
Head this way to learn more about Starling Bank's current accounts
Loans
One area where Starling is not competitive is on personal loans, which it offers at a representative APR of 11.5%.
Unlike other lenders, it has connected its loans and overdraft offers, meaning you could apply for a loan for as much as is left in your overdraft facility.
Let's say you have a £4,000 overdraft, but you aren't using it. You can instead turn that into a personal loan.
Loans are available from £500 to £5,000, and you can apply through the app.
Is my money safe?
Starling Bank is covered by the FSCS, which means that the first £85,000 saved with the bank is protected in the event that it goes bust.
Monzo review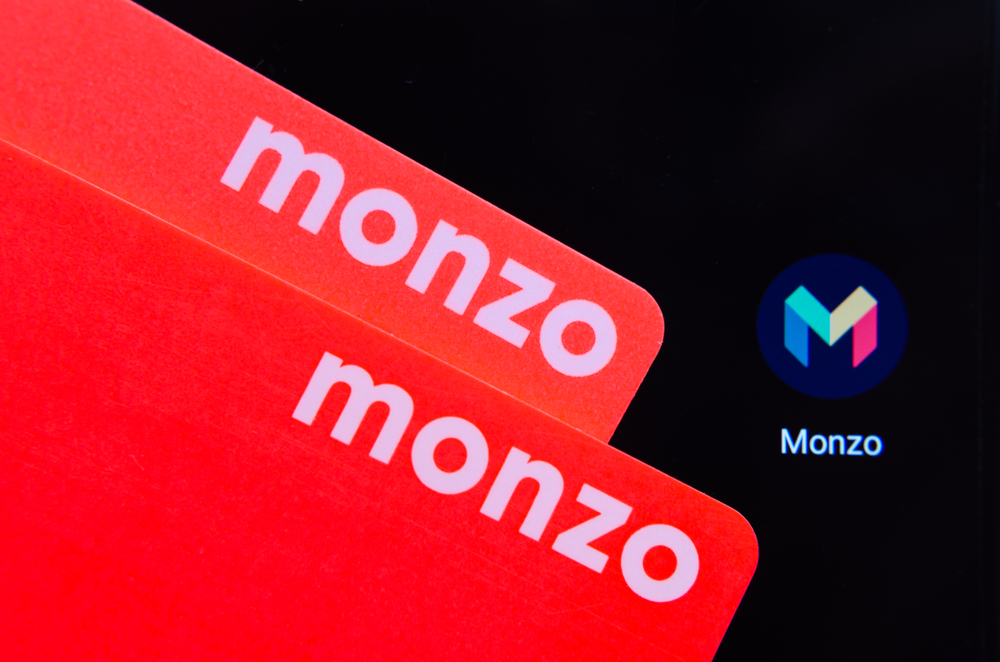 Monzo is an app-based bank, which was formed back in 2015, that offers a range of current accounts, savings deals and loans.
Current accounts
On the current accounts, there is a free version, Monzo Plus and Monzo Premium. The latter two accounts cost £5 and £15 a month, respectively.
With the basic account, you can separate the money in your account into specific pots. For example, you can set money aside for a holiday you're saving up for. You can also get instant notifications on your phone anytime your card is used, which can help you if your card is stolen.
With Monzo Plus, you get a host of additional features such as 1% interest on your balance up to £2,000 and a 'virtual card' which you can use for shopping online.
But the big selling point for Monzo has historically been the fact that you can use it abroad without incurring fees – though how appealing this is in the current climate is debatable.
The bank doesn't add any fees or interest when you spend with your account abroad, and you get sent a message when you land at your new destination to update you on the current exchange rate.
But there are fees for withdrawals. If you withdraw more than £250 over a 30-day period whether in the UK or in the European Economic Area then you will be charged a fee of 3%.
If you withdraw more than £200 outside of the UK or EEA (rising to £400 for Monzo Plus customers and £600 for Monzo Premium customers) in a 30-day period, then you will also be charged 3%.
Eligible account holders can get an overdraft of up to £1,000 with an interest rate of 19%, 29% or 39% depending on your credit score.
Savings
You can use Monzo for savings, by setting up a designated 'savings pot' within your bank account.
Helpfully, the app allows you to round up your spending to the nearest pound, with the extra cash going into your pot, meaning you save without even realising it.
What's more, Monzo is adding a savings marketplace within the app, meaning you can swiftly move that cash into an account paying a decent rate of interest.
Currently users have the choice of both easy access accounts and fixed rate deals where you lock your money up for a year or two in return for a better rate of interest.
Loans
Monzo has also moved into providing personal loans, up to a maximum of £15,000 and over terms of up to three years.
However, the rates are pretty extortionate with a representative APR of 25.3%, so you'll be better off finding a cheaper way to borrow.
If approved the money will be in your account the same day, while there are no charges for repaying the loan early.
Is my money safe?
Money saved with Monzo whether in a current account or savings account is protected by the Financial Services Compensation Scheme (FSCS), meaning the first £85,000 you have with the firm is safe should Monzo go bust.
Revolut review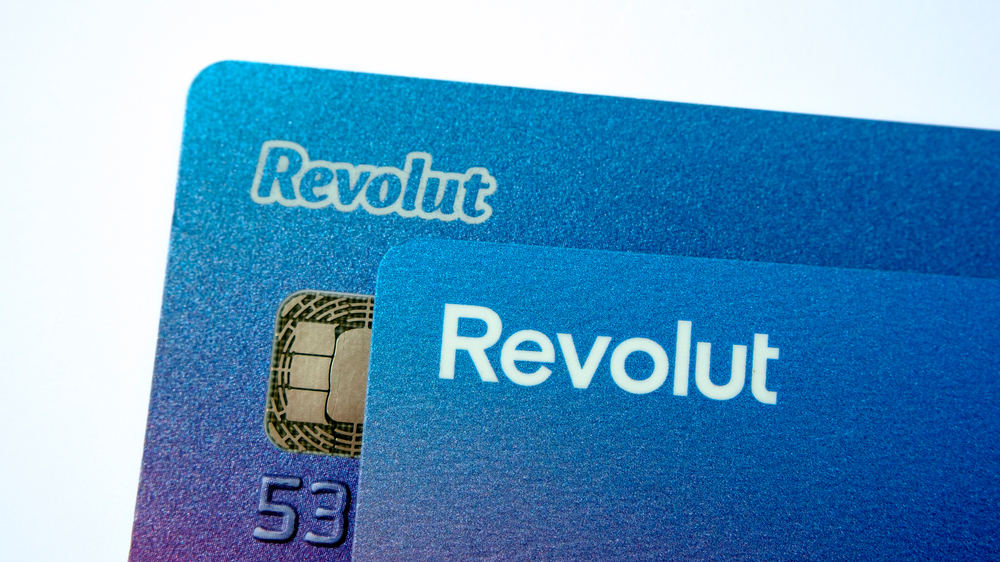 Revolut is another of the app-based banks and was launched in 2015. It offers current accounts, savings and even the option of trading stocks.
Current accounts
Revolut is another account that will appeal to those who need to use their money around the world.
Its free basic account allows you to spend in over 150 currencies at the interbank rate, while there are no fees on ATM withdrawals up to £200 per month.
You can also exchange in up to 30 fiat currencies, up to £1,000 per month, without additional fees.
There is also a premium version which costs £6.99 a month and includes additional features like no fees on ATM withdrawals up to £400 a month, and no limit on those fiat currency exchanges, as well as overseas medical insurance and insurance to cover delayed flights or baggage.
Finally, there's the 'metal' version, which costs £12.99 a month.
This includes no fee for ATM withdrawals up to £800 a month, car hire excess and up to 1% cashback on spending, depending on where you use your card.
Within the app there are tools to help you budget, including setting daily spending limits and notifications once you start getting close to those limits.
There isn't a formal overdraft feature in place. Instead, should you drop into the negative, you are required to add enough money to your account to get back into the black within seven days.
Savings
You can save within 'vaults' with Revolut and enjoy an interest rate of 0.8%.
You can open vaults for different currencies and save together with other people through a group vault, perhaps for a family holiday or some other collective spending.
Investing
One feature that sets Revolut apart is the fact that you can trade within the app as well, from stocks and currencies to cryptocurrencies.
With stocks you are granted a certain number of commission-free trades a month, depending on what current account you have.
So basic users get one, plus members get three, while premium users get five and metal accountholders have unlimited trades.
Is my money safe?
Revolut doesn't really work like other online banks, in that it keeps your money in client accounts which it manages on your behalf with a range of regulated banks.
Should Revolut become insolvent, this money would be used to pay out to you and other bank account holders before any other creditors, but it's important to recognise that this is not the same as your money being covered by the FSCS.
first direct review
first direct is arguably the forerunner when it comes to online banks, though it is part of the HSBC banking group.
Current accounts
The 1st Account from first direct has won numerous awards over the years, even though on the face of it, it seems a fairly simple account.
It doesn't pay interest on your balance, though you do gain access to first direct's regular saver which pays 1%.
You can get an overdraft of up to £500, with the first £250 being fee-free too.
But what really sets the 1st Account apart is first direct's confidence that you will love it, and the bank's customer service.
That's why it will pay you a £125 welcome bonus and a further £100 if you opt to leave after six months.
Savings
first direct offers a handful of different savings accounts. There's the regular saver, which is designed for people saving between £25 and £300 each month, as well as a cash ISA which currently pays 0.1%.
There are also fixed rate accounts if you're willing to lock your money up for a year, paying a rate of 0.15%.
You can also make use of a 'sweep' facility that moves any spare money in your bank account into a nominated first direct savings account on a date of your choosing.
Loans
first direct offers personal loans ranging in size from £1,000 up to £50,000, and you can get immediate access to the money if approved through the app.
Its loans are only available to current account holders and have a representative APR of 3.3%.
You can select loan durations from one to seven years.
As well as loans, first direct also offers credit cards with lengthy 0% periods for both purchases and balance transfers, as well as its own mortgage range.
Is my money safe?
The money in your first direct bank account is covered by the FSCS up to £85,000.
Importantly this £85,000 limit applies to HSBC as a whole, so should the whole group go bust and you have accounts with both brands, you will only be able to make one claim.
Monese review
Monese is an app-based bank which was launched after the founder Norris Koppel moved to the UK and found it incredibly difficult to open a bank account without already having proof of address, utility bills and the like.
The idea of Monese is a current account that you can open swiftly through your mobile phone, without needing to provide proof of address or go through credit checks.
Current accounts
There are three different current accounts on offer from Monese.
The 'simple' account is free and includes a £200 ATM withdrawal cap per month before you start being charged a 2% fee. You can also spend up to £2,000 per month in a foreign currency without being charged.
The next level up is the 'classic', which costs £5.95 per month. The ATM cap rises to £900, while foreign currency spending increases to £9,000.
Finally, there's the 'premium' account, which costs £14.95, and has no limits on ATM withdrawals or foreign currency spending.
Across all the current accounts, users can open additional accounts in Euros or Romanian Leu at no extra cost. The app also includes a host of budgeting features to help you manage your money, such as the ability to set weekly and monthly budgets.
There is no overdraft on offer ‒ if you drop into the negative, your account will be locked, and you will need to repay the balance in order to unlock it.
Savings
The Monese app includes the option of opening 'pots' where you can keep money separate from your regular spending. You can create up to 10 pots for each currency account.
Monese has also partnered with Raisin, the savings marketplace, which means you can compare and open a savings account for the money you set aside through the app.
Is my money safe?
Monese is not covered by the FSCS as it has an e-money licence, rather than a full banking licence.
As with Revolut, your money is ringfenced in accounts with other banks, so that if Monese goes bust the money should make its way back to you.
*This article contains affiliate links, which means we may receive a commission on any sales of products or services we write about. This article was written completely independently.
Be the first to comment
Do you want to comment on this article? You need to be signed in for this feature