Cheap breakfast deals: best options at McDonald's, Burger King, Greggs, Subway and Costa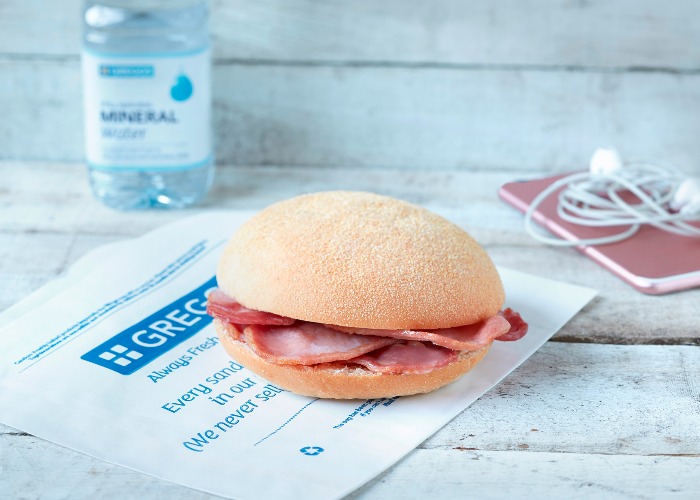 We round up the best cheap on-the-go breakfast options from big names around the UK, so you can easily grab a bite to eat if hunger strikes.
UK breakfast deals
It's often claimed breakfast is one of the most important meals of the day.
Sometimes you simply can't wait to get into the office to heat up something hot and healthy, so, we've compiled a list of breakfast deals available from popular food chains and reveal how much they cost.
You should note these prices could fluctuate depending on location or in some cases, the franchisee.
Earn cashback when you shop – compare your options at loveMONEY
McDonald's breakfast deals
McDonald's offers a wide range of cheap breakfast deals until 11am to whet any appetite (and you're never more than a few minutes away from a restaurant).
You can get a deal including a breakfast wrap (with a hash brown inside) and a drink, or a bacon roll, separate hash brown and a drink, for between £4 and £4.50 depending on the location/franchisee.
If you have kids, or don't fancy all the grease, you can switch the hash brown for an apple and grape bag, or a carrot bag.
Free drinks included in the breakfast deal include soft drinks, orange juice, water, Fruit Shoot, tea, hot chocolate and various coffees.
You can choose a bigger hot or soft drink, or even opt for an iced fruit smoothie or milkshake, but this will cost you a little extra.
If a breakfast roll isn't quite right for you, the pancakes and sausage meal with coffee may be a more appealing option for approximately £4.
The healthy eating facts you shouldn't always believe
Alternatively, you can go for a McMuffin meal with a hash brown and a drink on the side, which can cost between £3.50 and £4.50.
You can choose from:
Sausage and egg;
Double sausage and egg;
Bacon and egg;
Double bacon and egg;
Egg and cheese.
Prices vary depending on what you choose and can be more expensive if you opt for bigger drinks or extra toppings.
For bagel lovers, there's only one meal deal on offer – a sausage egg bagel with hash brown and a drink that typically costs around £4.
Cheap supermarket offers and deals from Aldi, Asda, Lidl, Morrisons, Sainsbury's, Tesco and Waitrose
Burger King breakfast deals
Burger King's breakfast meal deal options include a coffee and a sausage or bacon butty for £1.99, or an egg/sausage and egg sandwich plus coffee for £2.49. All breakfast deals are available until 11am.
You can add hash browns to your meal for an extra 99p, or you could upgrade to the Ultimate Breakfast – a sausage patty, crispy bacon and egg served in a brioche bun with a coffee for £3.79.
For those looking for a bigger meal, Breakfast King lives up to its name with a Whopper patty, crispy bacon, egg and American cheese in a brioche bun.
With a coffee, this meal will set you back nearly £5.
Greggs breakfast deals
Most of Greggs' breakfast meal deals (served until 11am) include a roll and a hot drink, but no hash brown.
Unlike McDonald's, you can't get an orange juice to go, which may be an issue if you're worried about navigating busy trains with a hot beverage.
But Greggs does have an advantage on price as you can grab any breakfast roll with a regular hot drink from as little as £2.10 – or if you opt for two fillings, from £2.35.
A large version of the same deal (basically you get a larger drink) will cost you at least £2.40, depending on how many fillings you want.
There are a few fillings you can choose from:
Bacon;
Sausage;
Omelette.
You can also choose a baguette instead of a roll although this will set you back at least £3.15.
Want something a little healthier? A porridge meal deal is available with either a regular or large drink and usually costs between £2 and £2.40.
Great ways to save money and have fun at the same time
Subway breakfast deals
Subway says it doesn't have a nationwide breakfast deal but there are local and regional offers.
The sandwich chain offers a range of breakfast subs that come with a soft or a hot drink, including juice, which costs up to £4 until 11am.
There are various rolls on the menu, including:
Sausage;
Bacon;
Egg and cheese;
Sausage, egg and cheese;
Bacon, egg and cheese;
Bacon, sausage, egg and cheese (also known as the 'Mega melt').
Similar to Burger King, you have to pay an extra 99p if you want a hash brown.
Why supermarket bargains are bad for our health (and our money)
Costa breakfast deals
Costa runs two breakfast deals that are available until 11am.
While these deals work differently to the ones above, you can still save money if you want a hot drink and a quick bite to eat.
You can choose a fresh croissant, toast or wholegrain porridge for only £1 when you buy a coffee.
If you're feeling more indulgent, you can grab an egg muffin or bacon roll for £2 when you buy a hot drink.
Earn cashback when you shop – compare your options at loveMONEY
Be the first to comment
Do you want to comment on this article? You need to be signed in for this feature