How and when to use Lasting Power of Attorney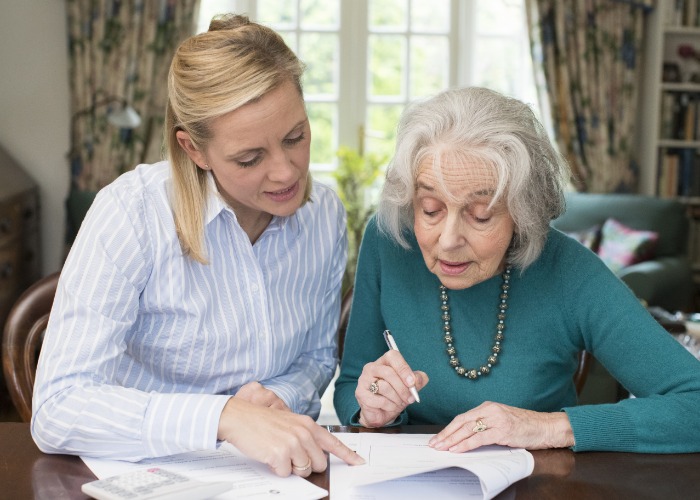 Mark Taylor of pensions service provider Equiniti explains the costs, considerations and paperwork involved.
Be organised
No one likes thinking about what will happen later in life.
Research from Equiniti found only one in ten people over the age of 75 have sat down to plan for their financial future with a family member or friend.
But it's important to consider who to give control, to make sure the very best decisions are made on your behalf.
Along with making sure your paperwork is ordered and clear, a Lasting Power of Attorney should be considered.
What is Lasting Power of Attorney?
A Lasting Power of Attorney (LPA) is a legal document that allows a trusted friend or relative to look after your affairs if you lose capacity or if you no longer want to make your own decisions.
You can appoint one or more representatives to act for you, and you can determine how they work together to make decisions on your behalf.
This could be temporary, for example, if you're in hospital and you need help paying bills, or more long-term, if you're diagnosed with an illness like dementia and you're no longer able to make your own decisions.
LPAs are designed to be recognised by financial institutions, care homes and local authorities.
Putting your affairs in order: wills and paperwork explained
Expect the unexpected
Many people only consider LPA when they are faced with illness or tragedy, but this is a common misunderstanding.
We found one in three people over the age of 75 think they will always be able to continue to manage their finances into older age.
In reality, accidents are unpredictable and can happen to anyone at any time in your life. By 2025, more than 1 million people in the UK will have dementia, according to the Alzheimer's Society. A stroke or head injury can remove capacity in minutes.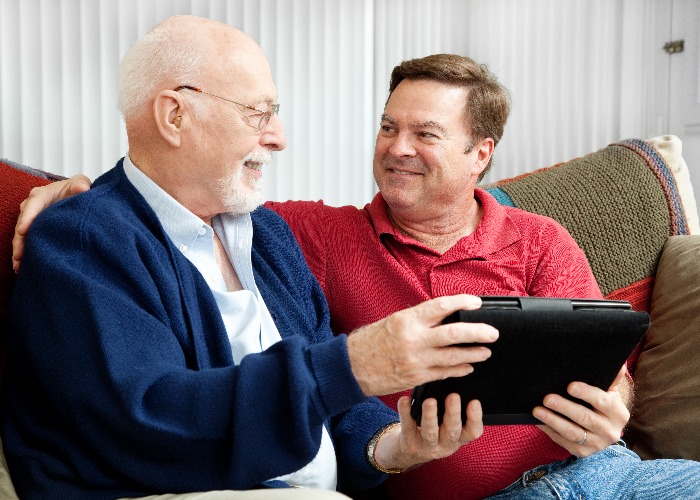 It's key to remember that you can only set up an LPA whilst you're still healthy. That's why it's crucial to act sooner rather than later, regardless of health, especially if you're a 'breadwinner' or manage the family finances. At this point, the power is in your hands. As long as you still have mental capacity you can also make changes to your LPA.
Terminal illness: what financial steps to take and help available
Helping your family
What's particularly important to note is that if you're married or in a civil partnership, your spouse doesn't automatically have the power to make decisions about your finances and healthcare.
Unless you've already filled in the Power of Attorney forms, your loved ones will need to apply through the courts to become 'deputy', a long and expensive process. Planning ahead will save your friends and family from future uncertainty.
In the event of a serious illness or accident, when emotions are likely to be running high, having an LPA in place will give you and your relatives peace of mind knowing that the right decisions are being made by someone you trust.
At Equiniti, we touch the lives of 28 million consumers in the UK and 120 countries around the world and are passionate about helping people plan for their financial futures. We would encourage people to plan more early on to navigate later life planning, in order to future-proof important financial decisions in the best way possible.
What to do if a parent is struggling with their finances
Setting up an LPA
Half (49%) of people over 75 say it's hard to know how to put plans in place to manage their finances as they get older. The good news is, it's fairly straightforward and relatively inexpensive:
Contact the Office of the Public Guardian and fill out the relevant forms, either by yourself or with the help of a solicitor. Solicitor fees vary from around £400 to £1,000
Your LPA needs to be signed by a certificate provider (someone who confirms that you understand it and haven't been put under any pressure to sign it).
You then need to register your LPA with the Office of the Public Guardian, which will cost £82. If you're on a low income, you could receive a 50% discount, and if you're receiving certain income-related benefits you won't have to pay anything at all.
Mark Taylor is chief customer officer at Equiniti, which provides the technology behind many pensions and financial firms. The views expressed in this article do not necessarily represent those of loveMONEY.
Be the first to comment
Do you want to comment on this article? You need to be signed in for this feature