Tesco Pay+ app: extra Clubcard points and even more benefits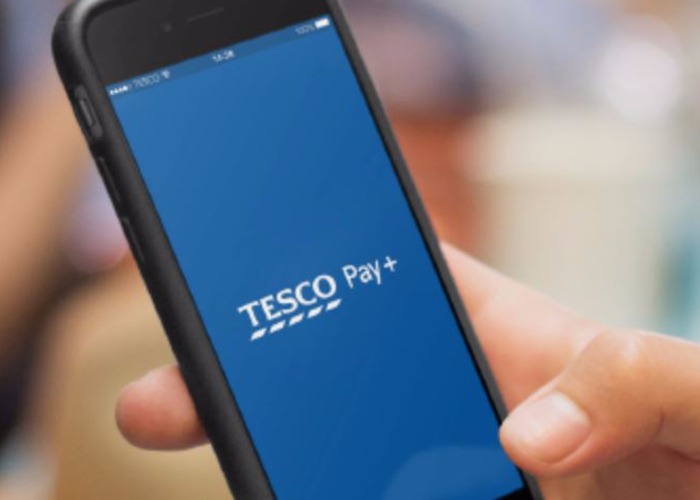 Tesco has launched Pay+, an updated version of its payQwiq app, giving you more points and other benefits. Here's what you need to know.
What Tesco Pay+ offers
To mark the launch of the Tesco Pay+ app you can collect one extra Clubcard point for every £4 you spend in Tesco or on Tesco fuel up until 31 December 2018.
There's no longer a minimum spend and you can pay for up to £250-worth of shopping with the app – and it's completely free to use.
It also has a spending tracker where you can see all of your Tesco transactions in one place.
And if you experience a badly-timed signal dip, it's no problem. You won't need reception at the checkout.
Tesco Pay+ is here! Pay in Tesco and collect Clubcard points with a scan of your phone. https://t.co/f8J8zizf2n | Operated by Tesco Bank pic.twitter.com/zun3bLelqE

— Tesco Pay+ (@TescoPayPlus) September 21, 2017
How to get the Pay+ app
New customers can sign up for free using App Store or Google Play. When you set up, Tesco will request £2 from your bank account just to verify it but don't worry, you won't be charged.
You may be asked to authenticate a card in-store when adding it to the app. When you're in-store next, you'll need to do your shopping as normal and use Tesco Pay+ at the checkout, open the app and choose the card you want to authenticate.
After that, you'll be asked to scan a barcode and then put your plastic card into the card machine and enter your PIN. Once you've entered your PIN, your card will be authenticated and ready to use.
Visa, Visa Debit, Visa Electron, Mastercard, Mastercard Debit, Maestro and American Express cards are all compatible with the app.
I was a payQwiq customer. Do I need to do anything?
No – just sign in with your normal details and you're good to go.
Those who have auto app updates switched on will get Tesco Pay+ automatically.
You'll also be able to see your last 20 transactions from payQuiq in your new Tesco Pay+ app too.
Can I use coupons and vouchers when I use Tesco Pay+?
Yes, you can redeem digital coupons automatically at the till when you pay with Tesco Pay+ and manage them through the Clubcard app.
If you want to use your Clubcard Extra Points or Double Points coupons, you'll need to swipe your plastic Clubcard, scan your coupons and scan Tesco Pay+.
Get rewarded for your spending with a cashback credit card
How do I get a refund?
To get a refund, you'll need to go to the customer service desk as normal. The cashier will ask for the payment card you used, but you could open your Tesco Pay+ app, select the card you used and the cashier will scan the barcode shown on your phone's screen.
How do I change the Clubcard linked to my account?
Tesco Pay+ will use the Clubcard linked to your Tesco Groceries account. You can change your card through your online account or by calling the Clubcard Helpline on 0330 123 1688 (open Monday to Friday 9am-8pm and Saturday from 9am-6pm).
How many phones can I have on my account?
You can have a maximum of two phones linked to your account at any time.
If you want to add a new handset, an authentication code will be sent to your first phone and can be found within the app.
Choose Phones if you're iOS or My Phones if you're on Android. Select 'add another phone' and you'll get the code. Enter it into your new phone, set up your PIN and you're good to go.
Be the first to comment
Do you want to comment on this article? You need to be signed in for this feature